Besides, who wants to sit home alone on a Friday night sipping water and scrolling Facebook when you can be out on the town, impressing your friends and total strangers alike.
One thing that inevitably gets suggested after a few stiff drinks is: KARAOKE MUTHAFUKAZZZZZ!!!!!!
The All Time Best Karaoke Songs To Sing Drunk And Be A Hero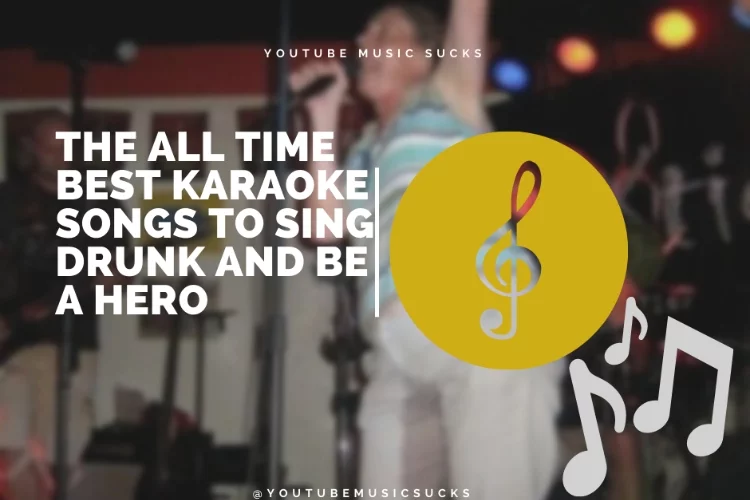 Yes, a lot of people choose to sing karaoke songs as one of the best ways to relieve the stress of hectic work week / life. And many people choose to do this very publicly, and very very drunkenly…not always the best combo, but hey what can you do?
Drunk karaoke is fun and funny at the same time!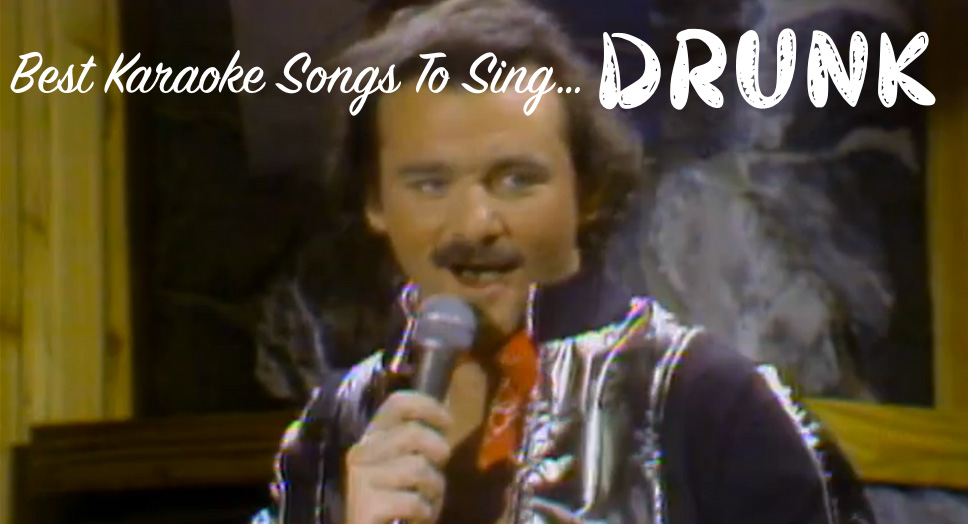 In terms of where, some people may chose to go out and perform at a local bar and either get tons of cheers or epically crash and burn in front a room full of people, while others prefer inviting a few friends over for a more private karaoke party at home.
Read our top post, "The Best Karaoke Systems For Home Use"
Either way - I'm there! There are so many fun songs to sing; in fact some of the most hilarious karaoke songs feel like they were written specifically for the purpose of being bellowed without shame at 1:46 in the morning.
Top Karaoke Home Systems by Editors' Picks
When it comes to getting drunk and singing karaoke, it seems you can't escape the following songs. These songs are definitely 10 of the best sing along songs when you're drunk. If you're a male or female, it's all good, although all the songs here are sung by guys originally.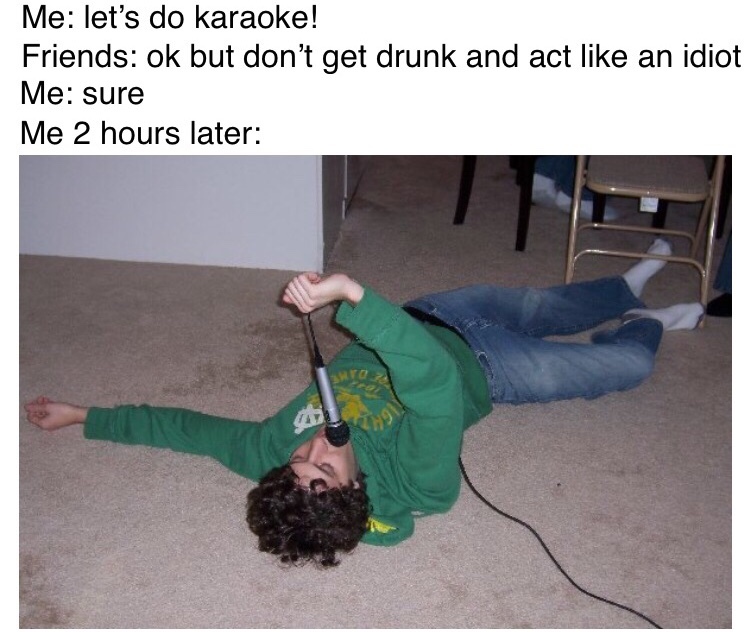 Still, conquering any of these tracks as a woman just makes you that much more badass, or possibly even more humorous if you epically fail.
Top 16 Best Karaoke Songs Of All Time To Sing Drunk And Be A Hero To All Humankind
What makes a good drunk karaoke song? For one, it helps if it's super popular, because then people will recognize it. And for another, you can still remember parts of it when you're hammered.
Once the first few notes of any of these songs play through the loud speakers, people will be watching whoever has the mic, and waiting for what comes out of their mouth. Will it be good? Will it be bad? Will it be really, really bad?
Now let me explain in more detail why these songs are the all time funniest karaoke songs and best songs to sing while drunk. I've put some strategy into this, so please hear me out!
1. Hotel California by The Eagles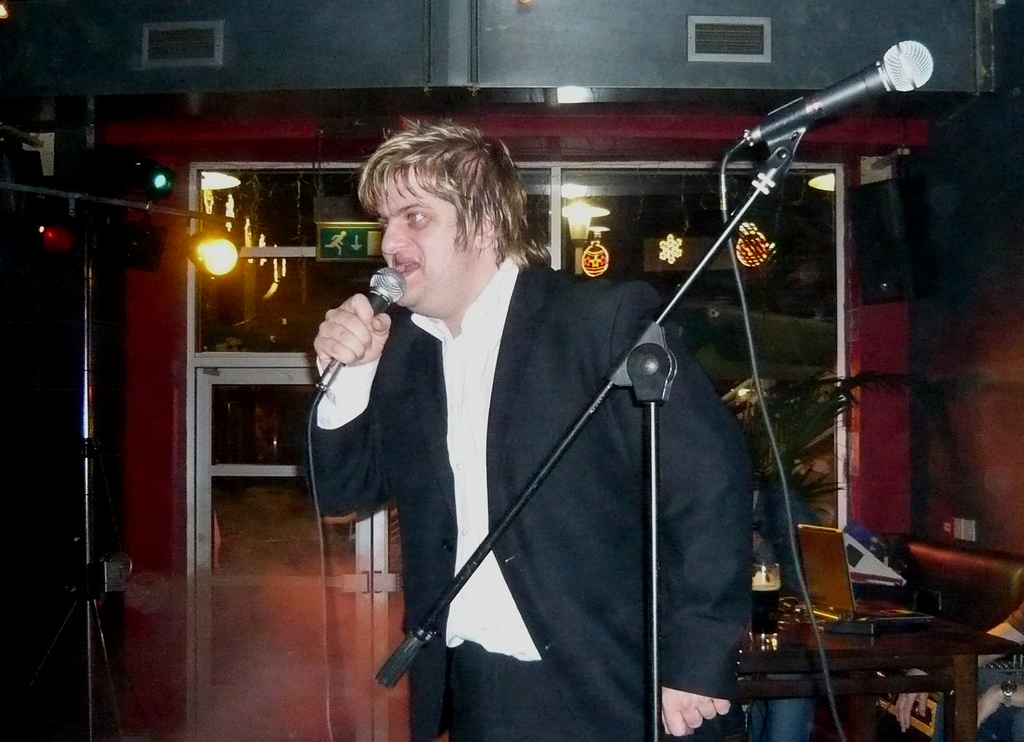 The best drunk songs to sing are the songs that everyone knows, and everyone knows this song! That's why it's one of the best karaoke songs to get the crowd going. Everyone can sing along to this one. And it's an easy karaoke song for the drunken mind to still remember the lyrics to.
Why not choose one of the most radio played songs of all time from one of the hugest albums in history - Hotel frickin' California. Hell, even if you don't think you know this song, you probably actually DO know it, because your dad knew it, and he probably drunk karaoke'd it when your mom was preggo with you! Hell, you might have even been conceived to this song. You had better go ask.
You can actually sing this song via the collective subconscious. I know, I've done it myself! LOL. Plus, if you mess it up, people will probably sing along and help you finish it. Or maybe not… 🙂
This is one of those songs that if you do it badly, you'll go down in history for ruining it, but as long as you can laugh at yourself, you'll be a legend. If you do it well, people will probably ask if you can come and sing at their wedding.
Check out these guys giving it a shot sober. Surely you can do better than this?!
2. Escape (The Pina Colada Song) by Rupert Holmes
This is another one of the best drunk songs to sing. It's one that your average room full of drunks will appreciate, whether they know it or not - it's one of the most hilarious karaoke songs.
If you know it, once again, you will be a star, and it's a song that is fairly easy to sing because it tells a story and as long as you get the story part right, people will listen and laugh, 'cause it's pretty funny actually.
In fact, you can almost not go wrong with this song because even if you can't sing, it's such a funny karaoke song that it's still enjoyable. As long as you hang in there, I think you'll be a star.
The original song is a bit of a joke, so why not have fun with it?
Look at these two heroes:
3. Baby Got Back by Sir Mix-A-Lot
"Baby Got Back" is another one of the best karaoke songs to sing while drunk. If you want to slay a crowd, and have them eating out of the palm your hand, do your best to nail this song.
People hear it and go bananas every time, and you don't even have to know how to sing, you just have to have some rhythm and say the words. This is why it's an easy rap karaoke song and one of the best karaoke songs if you can't sing.
This song is just hilarious no matter what. The only way you can fail is if you're shy and perform it as a shy person. That literally won't work. If you're a guy, you gotta hump some booties.
If you're a gal, you gotta shake your thang, and guys will go nuts. Once you have 4 or 5 whiskey sours in ya, you'll forget that you're shy and you'll be a total sex god up there on stage with the whole rooming hooting and hollering at you, which makes it one of the most fun songs to sing.
This song is a modern classic. You just need to channel your inner Sir Mix-A-Lot. You know he's in there!
Just look at this guy ruling the crowd. Even Simon Cowell can't hold this guy back from rockin' this song.
4. Livin' On A Prayer by Bon Jovi
Holy lord, if you want to impress people, step up to the mic and do this song some justice.
Girls will swoon and probably die mid-orgasm if you do. It is totally one of the best karaoke rock songs, though perhaps not always an easy karaoke rock song.
This is more one for the fellas again, simply because it is one of the most arena-rocking anthems of all time and it's sung by Mr. Jon Bon Jovi himself.
Not to say that girls can't take a crack at this puppy. Of course they can, and it might even be easier for them to sing. That said, some of the notes are super high even for a girl, so be prepared for them when the time comes.
Having no balls to sing those high notes is kind of a must, so when those notes hit, suck 'em in and go full castrato. It's definitely not the easiest karaoke song for guys to sing.
Even the band can't pull this song off like they used to, but there's nothing stopping you from getting some drinks in ya and giving it a go!
Get a load of these guys…
5. Never Gonna Give You Up by Rick Astley
Now THIS is a song everyone knows, and is therefore one of the funniest karaoke songs and one to get the crowd going like a mofo. It's just a riot. If you've ever been Rick Roll'ed, you know how funny this song can potentially be.
And if you're drunk, you know you're going to sound 100 x better trying to pull it off in front of a large crowd - amiright?.
Might as well slam some shots and go for it. If you can do it, once again, riches untold be yours. If you fail, people are going to laugh so hard they'll be pissing themselves as you essentially Rick Roll yourself in public.
Luckily, when you're drunk and don't know what or how to sing, this song is fairly easy to think of and the lyrics are very repetitive, so you have multiple chances to get your act together. Plus, who doesn't secretly love Rick Astley. Personally, I'm out and out with my love for Rick.
This song is so catchy and easy to sing that it's also a good group karaoke song. As far as tune and lyrics go, "Never Gonna Give You Up" definitely gets classified as one of the best drunk songs to sing.
Even the kids know it. Check out this future rock star…
6. U Can't Touch This by MC Hammer
Notice a trend here? We're listing off songs that absolutely everyone knows, young or old.
U Can't Touch This is another rap classic, and although people have made fun of it plenty over the years for…well, what for? It's a great song to whip out when you're in desperate need of a karaoke classic to impress the crowd.
Yeah, this is a song that if you're too drunk, you'll probably screw it up because it's got some fast-paced word rhyming to do (Hammer ain't no slouch!), but, no matter what, people are going to get entertained if you can just not leave the stage and maybe you can wear some super huge "hammer pants" just to make it that much better.
Check out the distinct lack of moves on this very white fellow trying to do the song.
7. Let's Get It On by Marvin Gaye
You might need to have a couple drinks in you to loosen up properly for this song, but if you can get in the right lovemaking mood, and sing it just the right way, you're going to be a hit for sure! It's good to remember that Marvin Gaye is a guy that can actually really, really sing.
So, if you go up there drunk and can't sing, it's going to be a pretty spectacular FAIL. It's definitely not the easiest karaoke song for those who can't sing!
I think the key here is to do it sensually and just really feel the song, which can be tough when you're super hammered.
That said, this is another song everyone knows and loves, which is why it makes our list for the best drunk karaoke songs. And, if you do a good job, you won't be leaving the bar alone tonight! LOL
Here's a guy on a cruise ship that knows what to do with this song…
8. Bohemian Rhapsody by Queen
Could we even have a list of the best drunk karaoke songs and NOT include "Bohemian Rhapsody"?? This is a huge crowd pleaser. Well, they all are, of course. But this one in particular is one of the best karaoke songs to get the crowd going.
But this one takes some serious skill not to screw it up royally. The vocal chops needed to sing this song are something else, so if you attempt it, you better know what you're doing.
As far as songs to sing when drunk go, this one gets harder the drunker you are. If you're totally sloshed, it might just be too much to handle, so you'll have to limit your consumption so you can really follow all the twists and turns of the song.
That said, if you're the type who doesn't care what happens, you could just get drunk and massively blunder the whole thing. If you're a good singer, you have a chance.
In any case, people always like to see someone try this song. It's hard, exciting and very dramatic. Good luck with that one!
9. Lean On Me by Bill Withers
Often, when a room full of people is just drunk enough, they will get highly emotional. And what better time than that to hit them with this beautiful, timeless classic about needing your friends.
If you're too drunk to sing well, and you hit a bum note, that's okay, because this song is all about forgiveness. This is one of the sweetest drunk sing along songs, best for when you want to express your drunken love to all your close friends.
This isn't really a party song though, so you aren't going to have people losing their minds when you sing it, but what it is good for is tapping into the communal aspects of karaoke, and making everyone feel good and connected to one another.
Basically, if you do a good job, people are going to go home and call their exes, moms, and old best friends. Definitely in the list of good karaoke songs, and a song worth singing, drunk or not.
Here's a great clip of Vin Diesel singing Lean on Me in a chipmunk voice, with the crowd going wild!
10. Fight For Your Right To Party by the Beastie Boys
Last but not least on our list of the best songs to sing drunk is "Fight for Your Right to Party". This song was made back in the mid-80's when the Beastie Boys were essentially just a bunch of New York street punks, going around misbehaving and endorsing partying any chance they got.
They once opened a concert for Madonna with giant inflatable penis. So it makes perfect sense to get really drunk and try to do this song karaoke style. It's totally one of the funniest karaoke songs.
It's obnoxious, it's irreverent, and it's classic.
If you decide to do it at a karaoke night, your friends and fellow drunkards and going to be like "Oh mannnn yessss!!!", and people are going to be falling all over themselves if you can keep up with the lyrics.
So just channel your inner obnoxious New York prankster and go ham on this song. It's good times!
This is the kind of reaction this song generally gets.
11. "I Will Survive" by Gloria Gaynor
As a lifelong fan of musical theater and of pop music, I have an affinity for songs with lyrics so absurdly bad I wonder how the song could become such a huge hit. "I Will Survive" is one such song -- it has been called the greatest dance song of all time, and it won the Grammy Award for Best Disco Recording in 1980. But how many of its fans really know the words?

12. "Don't Stop Believing" by Journey
The song was written by Jonathan Cain and Steve Perry. In an interview with Songfacts, Cain stated "Our music has always been big, muscular, and a little bit spiritual. It's always been about reaching for the stars." The song is significant to Perry as it is one of his biggest hits with Journey despite being an incredibly visible cry for help at the time. In fact, Perry's depression was so visible that members of Iron Butterfly confronted him on this matter during a performance. Perry said of the experience "This young guy came up to me and said 'Steve, are you all right?' I just looked at him and it dawned on me that they actually noticed my slippage. But I never thought anybody would notice."

13. "Total Eclipse of the Heart" by Bonnie Tyler
"Total Eclipse of the Heart" is a 1983 song by Bonnie Tyler. The ballad was produced by Jim Steinman, and reached number one on both the UK Singles Chart and the Billboard Hot 100 in February 1983.

14. "(I've Had) The Time of My Life" by Bill Medley and Jennifer Warnes
"The Time of My Life", written by Franke Previte, John DeNicola, and Donald Markowitz for the 1987 film "Dirty Dancing", was first recorded by Bill Medley and Jennifer Warnes. The song won an Academy Award for Best Original Song in 1987 as well as Grammy Awards for both Song of the Year and Record of the Year in 1988.
The song was written for "Dirty Dancing" when the original songwriter, Franke Previte, could not express what he wanted to convey in words. He presented it to producer-director Emile Ardolino, who liked it but felt that the title needed to be longer. Some consideration was given to calling the song "This Time of My Life" before it was decided that this title was not sexy enough.

According to Previte, Ardolino described in detail how he envisioned Jennifer Warnes singing the song over the phone. When asked if she would be interested in recording the tune, Warnes responded with an affirmative "in a New York minute."

15. "Walking on Sunshine" by Katrina and the Waves
Katrina and the Waves' 1984 hit song, "Walking on Sunshine," is one of the most well-known songs to date. Not only did it win awards such as Band of the Year in their native England, but it also won many international music awards that spanned across three continents. Even though Katrina and the Waves are not group of big names in the music industry, they have accomplished a lot for their small-time band. Their song "Walking on Sunshine" was one of the biggest pop songs in 1984, but it still is catchy to listeners today.

16. "I Believe in a Thing Called Love" by The Darkness
The song "I Believe in a Thing Called Love" was released by British rock band, The Darkness. It is the opening track on their debut album release called Permission to Land.
The song was written by Justin Hawkins, who also performs vocals for the band.
"I Believe in a Thing Called Love" has an approximate length of 3 minutes and 52 seconds. It was recorded at Chapel Studios in South Thoresby, Lincolnshire, England, which was engineered by Alex Wiltshire. The drums were provided by Rufus Taylor, who is the son of Queen drummer Roger Taylor.
"I Believe in a Thing Called Love" was released on May 13, 2003. The song reached number two on the UK Singles Chart, missing out to "Somethin' Stupid" by Robbie Williams and Nicole Kidman. The single also reached number 17 in Australia where it stayed for fourteen weeks, peaking at number 3.
The music video for "I Believe in a Thing Called Love" was directed by Jodeb, who also created music videos for the songs "Growing on Me", "Get Your Hands off of My Woman", and "Love is Only a Feeling". The video depicts a young woman leaving her home to go to a nightclub. The band members perform while being surrounded by women. The video was filmed during the early morning hours in one of Barcelona's nightclubs, which is called Sala Bikini.
The 5 Most Hilarious Karaoke Songs
Now of the 10 songs listed above, I've chosen the top 5 that I believe are the funniest drunk karaoke songs. These songs are just always hilarious; they're funny if you get them right and even funnier if you get them wrong.
1. Baby Got Back by Sir Mix-A-Lot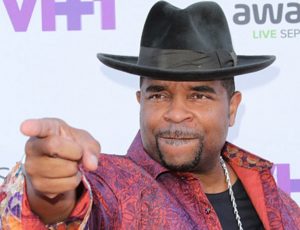 The funniest thing about this song is that you will see and hear things you never expected from certain people. I'm sure my friends would be shocked to hear me sing out "I like big butts and I cannot lie", which makes it all the more hilarious.
2. Livin' On A Prayer by Bon Jovi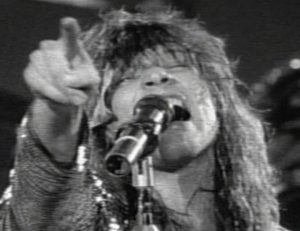 Every time Bon Jovi screams "OOOOOH" (you know what I mean) it's the perfect lyric for drunk people. It's also one of the greatest drunk sing along songs because everyone will be joining in.
3. Never Gonna Give You Up by Rick Astley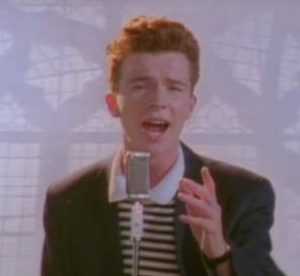 This is another one of the best funny karaoke songs because it gives so much room for personal style. Also, Rick Astley has a hilariously deep voice that is so funny to try and emulate, also making it one of the best karaoke songs if you can't sing.
4. Can't Touch This by MC Hammer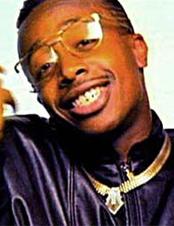 MC Hammer's rap is hard enough to sing sober, let alone drunk, which makes it one of the funniest karaoke songs. It's also one of the most impressive karaoke songs if you can get it right.
5. Bohemian Rhapsody by Queen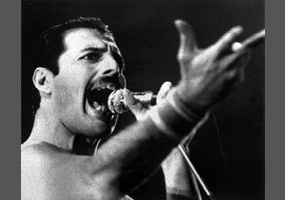 I said "one of the most impressive karaoke songs" because Bohemian Rhapsody is the other most impressive karaoke song to sing when drunk. If you can get this super long song even mostly correct, you'll be a hero. But it's also hilarious to sing, because of all the ups and downs.
So there you have it! 10 epic karaoke songs for you to pull out when you're in need of some classic drunk karaoke songs to sing, and 5 of the most hilarious karaoke songs.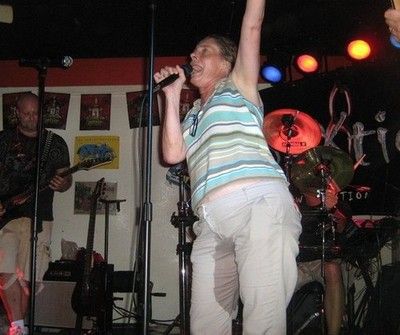 Great for birthdays and great to get drunk and embarrass yourself to! And each song on our list of best drunk songs to sing is a total crowd pleaser. Now get off the internet and go sing some karaoke!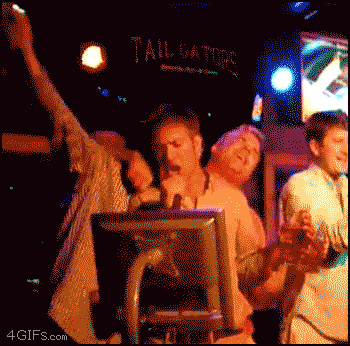 Why Do People Sing Better When Drunk?
Let's face it, drinking heavily may make you forget where your car keys are or why you walked into a room, but it also makes you sound better when singing. Since I was about 14 years old I've been able to belt out song after song after song even well past the point of being smashed. Sure, there have been some slip-ups here and there, but overall I have been told that my voice "makes others sound like crap."
This made me wonder: why do people sing better when drunk? In an effort to answer this question, I researched the effect of alcohol on lung function. Though a lot has been said about the negative effects of drinking on health, it seems that many of the physical detriments do not apply to singing. In fact, a study done in 2005 by Professor Nicolas George, at Cardiff University's school of medicine found that the respiratory system - the muscles used for breathing - were actually strengthened when alcohol was introduced into the body through drinking. George reported that these respiratory changes made it easier for a person to inhale more air, therefore increasing lung capacity. In theory then, having increased lung capacity could make it easier for one to sing better, as the singer would be able to vocalize large quantities of air. It's funny that people who drink heavily are often told they have a "great set of lungs" since an increase in lung capacity would mean that more air is passing through in a given amount of time.
This study also found evidence to suggest that it's not just the act of drinking alcohol, but the act of singing while intoxicated, which leads to better results when buzzed. The vocal chords are relaxed with lower levels of stress when under the influence, so the sound produced is easier on the ear. Lower stress levels mean that it takes less effort to get a singing voice out, which results in increased lung capacity for even greater volume of air being pushed through the body.
The combination of increased lung strength and relaxed vocal chords means there are more acoustic elements at play, so more of the singer's natural qualities can be heard. These characteristics might include an increased pitch range and a softened tone quality, both of which could lead to the impression that someone sounds better when they've had a few
What Are the Benefits of Singing When Drunk
It has been said that anybody who doesn't sing when sober (or, at least, talk) shouldn't be allowed to sing when drunk. But why would you want to? There are many benefits to singing when you're intoxicated. Some of these include giving yourself an outlet for stress or just having fun with your friends. Singing can also be a great exercise, both for your lungs and for your vocal cords. This is especially true if you're singing while intoxicated because alcohol loosens the muscles in your vocal cord area, which cause you to lose coordination. This allows them to vibrate more easily.
Singing When Drunk Also Has Positive Effects on Your Psyche
Singing when drunk also has positive effects on your psyche. Alcohol is a depressant, which has been shown to worsen feelings of depression and anxiety. However, researchers have found that singing even just half an hour a day can greatly reduce your levels of depressive symptoms and panic attacks. Singing allows the body to release the feel-good chemicals serotonin and dopamine, which will help you combat those negative feelings.
Singing When Drunk Can Also Be Beneficial for Your Health
Singing when drunk can also be beneficial for your health. Many people discover that singing relieves them of their back pain and headaches through its muscle-relaxing effects. Singing will open up your chest, by enlarging the airways in your lungs, which has a relaxing effect on various muscles throughout the body.
Singing When Drunk Is Like Doing Yoga for Your Mind and Body
Singing when you're drunk is really just like doing yoga for your mind and body. Without all of the work in finding a quiet place to meditate. Singing also increases blood circulation throughout the body, which helps you to relax further.
You can sing while intoxicated with just about any type of song that comes into your head, but if you're looking for a particular reason to belt out '80s music, consider the following: Researchers in Hungary and England found that listening to Christmas songs can make people happier during the holiday season. So go ahead and throw on "Last Christmas" by Wham! and thank us later.
Buy now at eBay, Walmart, Etsy (limited quantity)
Singtrix Portable Karaoke Machine On Shark Tank, Kids & Adults, All-In-One Karaoke - Walmart, Etsy, eBay
Singing Machine iSM1030BT Bluetooth Karaoke Pedestal, Karaoke Machine with Speakers, blue - Walmart, Etsy, eBay
Karaoke Machine - SINGSATION All-In-One Karaoke System & Party Machine - Performer - Walmart, Etsy, eBay
2021 New Magic Sing E5+ 5000+ Tagalog English Builtin songs + WIFI Karaoke Two Wireless - Walmart, Etsy, eBay
Pyle Portable Bluetooth PA Speaker System - 2000W Active powered Outdoor Bluetooth - Walmart, Etsy, eBay
RHM Karaoke Machine for Kids&Adult,2 Wireless Microphones,Rechargeable Battery - Walmart, Etsy, eBay
Singsation Karaoke Machine - Full Karaoke System for Adults or Kids, with Wireless - Walmart, Etsy, eBay
Singsation Wireless Handheld Microphone with Rechargeable Receiver; Works with Most - Walmart, Etsy, eBay
Rockville Pair KPS10 10" 3-Way 1200 Watt Karaoke Speakers+Wall Brackets/MDF, Black - Walmart, Etsy, eBay
Rockville Karaoke System - Home, Black - Walmart, Etsy, eBay
2020 Magic Sing E5+ 5145 Tagalog English Songs + WiFi Karaoke Two Wireless Mics 12K - Walmart, Etsy, Ebay
Portable Karaoke Machine - SINGSATION Star Burst - System Comes w/ 2 Mics, Room-Filling - Walmart, Etsy, eBay
JYX Karaoke Machine Portable Microphone Speaker Set Bluetooth 5.0 Rechargeable PA System - Walmart, Etsy, eBay
Rockville Dual 15" iphone/ipad/Android/Laptop,TV Youtube Karaoke Machine/System - Walmart, Etsy, eBay
Professional Karaoke Machine for Adults and Kids - Singsation XL Portable Karaoke System - Walmart, Etsy, eBay
VocoPro - SMARTTVOKE - Karaoke Mixer with Digital Input & Wireless Microphones - Walmart, Etsy, eBay
Sing-along PRO Bluetooth Microphone - Wireless Karaoke Microphone with Bluetooth for Kids - Walmart, Etsy, eBay