"Good" music means something different to everyone these days, and this is highlighted by the growing number of genres and sub-genres that circulate in both mainstream and underground circles.
Most of these genres have evolved over the years due to several cultural and societal influences, and this is why every region of the world has its own particular "flavour" when it comes to music, from the Latin music of Mexico, to the Goan trance music of Southern India.
Overview of American Music Main Genres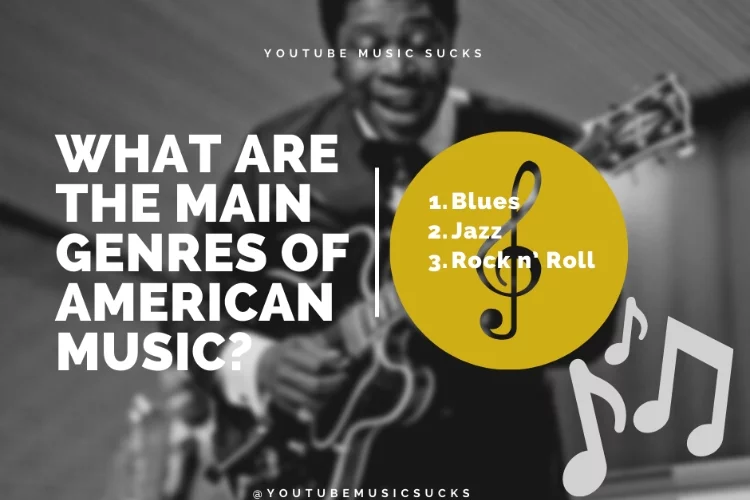 Today, however, we want to focus on the many musical genres of the United States of America.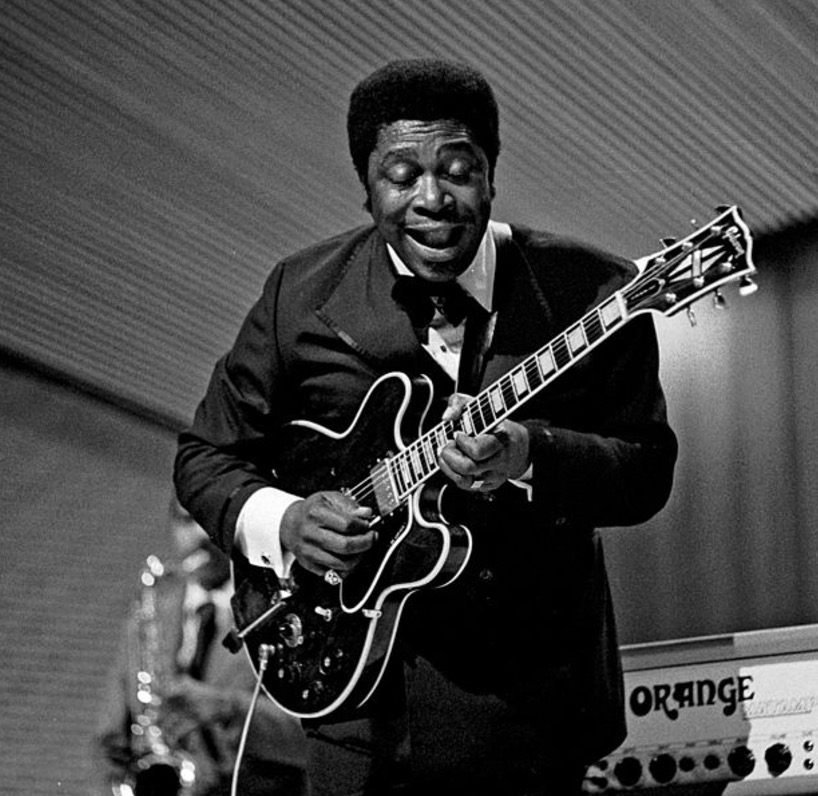 For a person who has just started to explore the vast reaches of music, it can get very confusing at times learning what's what, since every major genre does break down into smaller and more select sub-categories. Upon closer inspection, some of these genres seem fairly ridiculous.

To accurately depict the thousands of sub-genres that exist all around the world is a fairly impossible task, so we have learned to generalize into a reasonable number of "main" genres of music.
What Are The Main Genres Of American Music?
Each genre has its own favoured instruments that operate in particular scales or modes, a certain style of vocals (or lack thereof), and a definite rhythmical pattern behind the beats. An experienced music lover will be able to tell the difference in genres simply by listening to a song, but, from time to time, a new permutation will always surface, eschewing convention.
Blues
What began as the Mississippi Delta Blues quickly became the biggest and most influential American music genre there is. Adopted by the African-American population from traditional African music, blues became a medium of expressing agony through slow moving rhythms and emotional, and sometimes tragicomic lyrical situations. The genre attained massive commercial success when artists from Chicago created a variant called Chicago blues. You'll find the influence of blues on other genres such as jazz, gospel, RnB, and hip hop.
Ja
This genre of music evolved in the early 20th century. The early artists were all African-Americans. It has also lead to the birth of many genres in its time, but jazz music is primarily associated with the use of blue notes, performed on instruments like the saxophone and the massive double bass. The boundaries and scope of jazz is something that has lead to various debates in the music community, and the fact is that no one has yet settled for an accurate description that accurately encompasses the entire genre.
Rock n' Roll
Rock music started hitting the streets in the 1950's, and it evolved as a subset of rock and roll, rhythm and blues, classical and folk music that had been around since the 1940's. The primary focus in rock is on the electric guitar, and the many solos that can be created with it. The bass guitar and drums are also highly in focus here, and, for some time, even synthesizers were the rage (and they're coming back!). Today, we relate any music that is slightly 'heavy' with it, and this has also lead to the combination of rock with other various sub-genres.
From rock, we get the birth of folk rock, classic rock, punk rock, blues rock, jazz rock, soft rock, heavy metal, hard rock, alt rock, and prog rock.
Let's hear from the puzzled panther himself, Darby Crash, famous punker.
Rock is something that is omnipresent in all cultural references today, and it is no secret that we associate rock musicians with a rebellious lifestyle, incessant substance abuse, tremendous fan bases all around the world, and an ever present sense of self-destruction.
Back when rock started, it was decidedly more light-hearted and fun, with only a slight edge.
Country Music
Country music is certainly one of the oldest forms of commercial music. It originated in the 1920's in southern parts of the United States, and it has slowly spread to all parts of the world. It is also known as country & western music, and has been embraced by countless artists, including The King himself, Elvis Presley.
The defining characteristic of early country music was an acoustic guitar, with just the vocals of the singer to accompany it. In this way, it is similar to blues music, however, a different group of Americans were responsible for creating it - those who lived south of the Mason-Dixon line.
These days, country music expresses itself as rock, as pop, or even dance music, but the original version of country music was much simpler and expressed the feelings of those in the south.
Folk Music
Also called "roots" music, folk music is both similar to country and blues, in that it has historically found its origins in the lower social classes of people in society. That said, folk music has always had a revolutionary streak, as it has typically been used as a means of protest, telling stories, and providing political commentary.
Instrumentally, folk music can be said to be similar to both country and blues, with the primary instrument of folk music often being an acoustic guitar (mouth harp can also frequently be heard). However, folk music is not limited to simply just guitar, and there are other specifically instruments which often turn up in folk songs, such as banjos, jugs, spoons, and the accordion.
In more recent times, folk music has been embraced by anyone who appreciates what the genre stands for. For instance, when Bob Dylan hit the scene in the early 1960's, he fancied himself a folk singer like his hero Woody Guthrie, but Dylan didn't come from poverty, as you might expect a true folkster to be. By the time Woodstock rolled around in '69, folk music was practically mainstream, but no less affecting.
Today, folk music can even refer to a sort of throwback to this hippy movement in the '60's. For example, if you hear mild mannered acoustic music where a male and female are singing "la la la" or "whoa, whoa, whoa" in harmony, you could try to call that folk music, but, by its original meaning, it clearly is not.
Hip Hop and Rap
Relatively new to the growing list of American musical genres is hip hop, or rap music. The primary focus here with hip hop is on hard beats and DJ scratching, as well as a type of rhythmic spoken word put overtop. Also, synthetic sounds are a big part of hip hop music, as well as samples, which involves clips from other recordings re-purposed to create new artistic expressions.
Although hip hop evolved out of the urban ghettos of the United States in the 1970's, today it has come to symbolize success and has spread far into mainstream culture, not just in the U.S.A., but all around the world. Hip hop has become a multi-billion dollar industry.
Pop Music
Pop music is perhaps the most confusing of any genre, because it really isn't a genre at all. Pop is short for popular, and referring to music with popular appeal. Thus, pop music can refer to any song from any genre, so long as it is popular. There is, however, a conflicting idea that "pop" is a genre, and has its own characteristics. For our purposes today, we will go with the former definition.
As it refers to popular music, pop music usually is considered to be offensive to some hipster music fans, who revile anything enjoyed by the masses. This is almost a fair assessment of pop music, since it often strives to appeal to broadest group of people possible, in order to sell the most records possible. This is generally done by targeting teenagers, who are the most impressionable fans out there (except for pre-teens, children, and babies).
Of course, it is possible for well crafted music to be "pop" music, but the basic premise of pop music is that it is meant to please the most people possible. As such, it is frequently about everyone's favourite topic - sex, whether it be directly mentioned or implied.
Pop music isn't just about sex. In fact, sometimes it can be about violence as well. Actually, whatever it is about, it doesn't matter. Pop music is the only genre where the characteristics of the music itself is secondary to its popularity. Imagine if there were a genre of music called "rich", where the only quality the music needed to have was being written by rich people. How obnoxious…
Conclusion
There are, of course, more genres of music out there. Many of them are sub-genres of the genres we've already mentioned, such as soul, gospel, funk, zydeco…the list is practically endless.
We hope you found this article interesting. If so, please leave us a comment below!