Back in the early 1980s, music began changing drastically. Although it's open for discussion, the world of rock heavy metal genres saw probably the most diverse changes.
You had anything from soft rock, punk, and up to extreme metal subgenres emerging during this period.
Bands like Venom, Slayer, Metallica, and others took it all to a whole new level and turned it into something else.
All in all, this is the era when many subgenres of rock and metal music emerged.
It was a pretty exciting time, and these same exact movements exist to this day. In some cases, they're almost unchanged from their early 1980s roots.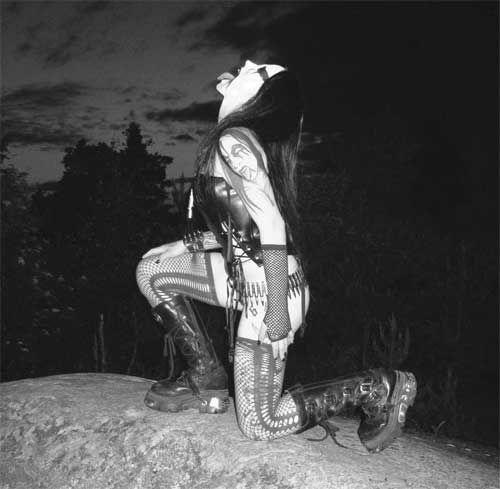 But while we're at it, one of the very specific subgenres that appeared was black metal. This particular movement in metal exploded in the late 1980s and the early 1990s.
But the name comes from Venom's second album, which was released in 1982. It was only in the 1990s that more people got familiar with it.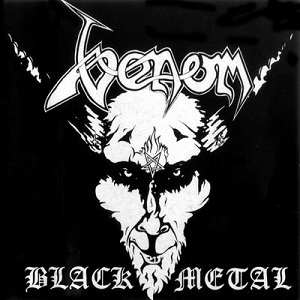 And this is also the time of the subgenre's rise, mostly thanks to the notorious Norwegian scene, filled with some of the most gruesome acts known to the music world.
Not to get too much into these details, it was because of bands like Mayhem, Emperor, and many others from Norway and the rest of Scandinavian countries that the subgenre became so big.
Some even claim black metal strayed from its original pagan path, which is the reason why some of these Scandinavian musicians stopped putting their famous pagan-inspired face paint altogether.
But what we're interested in here is the rise of female black metal bands, most notably those who are fronted by female vocalists.
After all, the genre is known for its peculiar and screaming vocals. Looking through the list of such bands, we were able to dig up some pretty great names that you should definitely consider checking out. So let's get into it.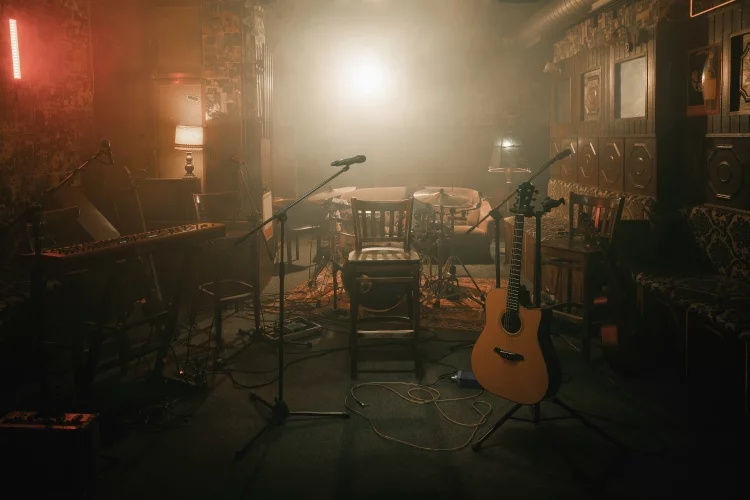 Demonic Christ Band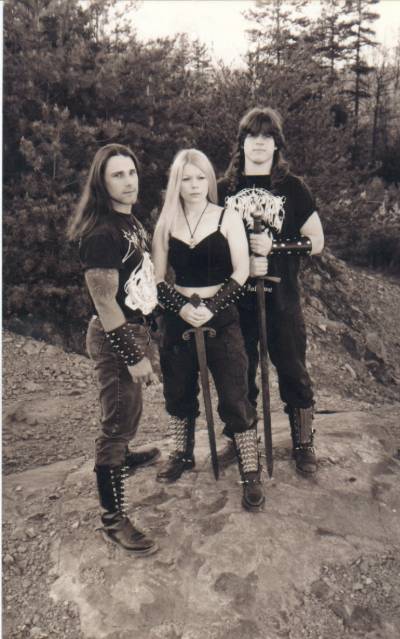 Formed back in 1992, Demonic Christ is a band that came from California. Originally combining death and black metal, they, later on, focused solely on black metal.
This is a 3-piece group, with the guitar and vocal duties done by Dana Duffey.
She is also known for her work in a Pennsylvania-based band called Mythic, a short-lived death and doom metal band where she also served as the lead guitarist and vocalist.
Although active for all these years, they have only one full-length album, titled "Punishment for Ignorance" and released in 1995.
There have been a few additional releases here and there, along with a split record with Horna. Demonic Christ saw some lineup changes over the years, with Duffey being the only constant and original member.
It's basically her band, and even though she has not released much music under this name over the years, the group is still highly regarded among the genre's truest fans.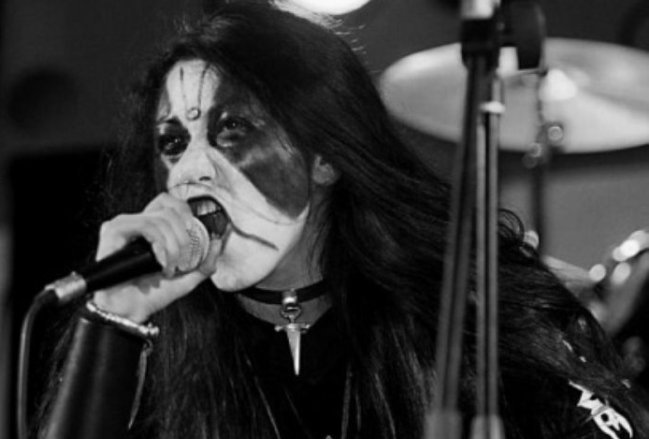 Up next, we're traveling to the former USSR republic of Kyrgyzstan.
While this part of the world is not that known for metal music, a band like Darkestrah certainly stands out with their strong pagan and folk influences.
You don't often hear such a band, and especially not with female vocals.
The singing (and mostly screaming) duties here are now done by male vocalist Merkith who's been a member of the band since 2015.
But before that, since their beginnings in the late 1990s, the band was fronted by female vocalist known as Kriegtalith, who was popular for her special throat singing techniques.
You don't often hear a band like this one. While there are obvious black metal foundations here, some have even categorized them as post-rock.
They're definitely worth a listen, and they have six full-length albums so far.
Darkened Nocturn Slaughtercult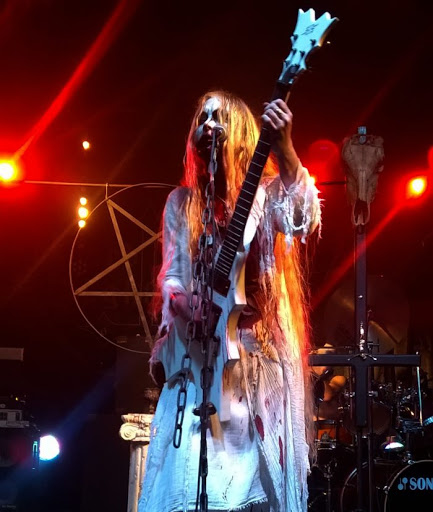 You don't often hear a band name like Darkened Nocturn Slaughtercult, don't you?
Well, this innovative black metal band has a mixed lineup from Poland and Germany, with the main vocal and rhythm guitar duties taken by Yvonne Wilczynska.
Known for her stage name Onielar, she added to the band's very unique sound, something that made them stand out in the European underground extreme metal scene.
She's been the band's main driving and creative force, leading them through many lineup changes from 1997 to now.
Darkened Nocturn Slaughtercult has released 11 albums so far, with the last one, titled "Mardom," dropping in 2019.
Taking a listen to the band's music, we do hope they'll keep doing the good work and pumping our more great material in the coming years.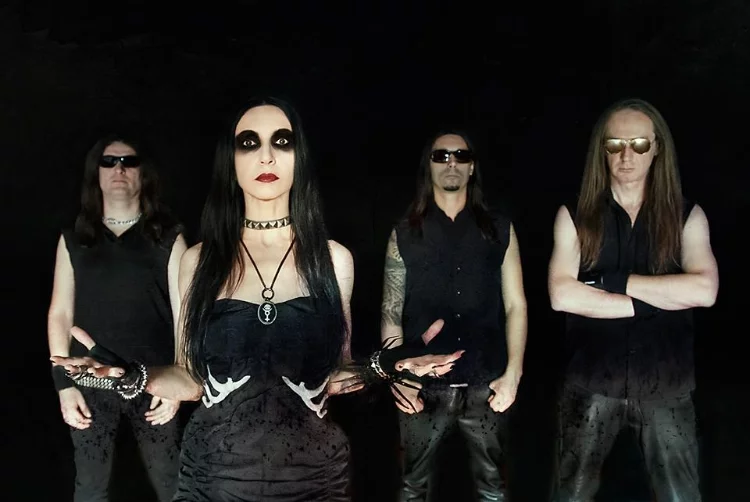 Cadaveria is technically a more complex solo project by Italian singer Raffaella Rivarolo. Starting her work in the early 1990s, she became known as one of the first women to ever front a black metal band.
The sight was a bit unconventional back in those days when she joined Opera IX, an Italian band that pushed the boundaries of black metal into symphonic-inspired waters.
After parting ways with the band, Raffaella continued more towards the traditional black metal, showing her real talent for this genre.
Under this name, she released five full-length albums, plus another album that was a split between her Cadaveria project and another great Italian band, Necrodeath.
Her work has been highly influential among the lovers of black metal music.
Opera IX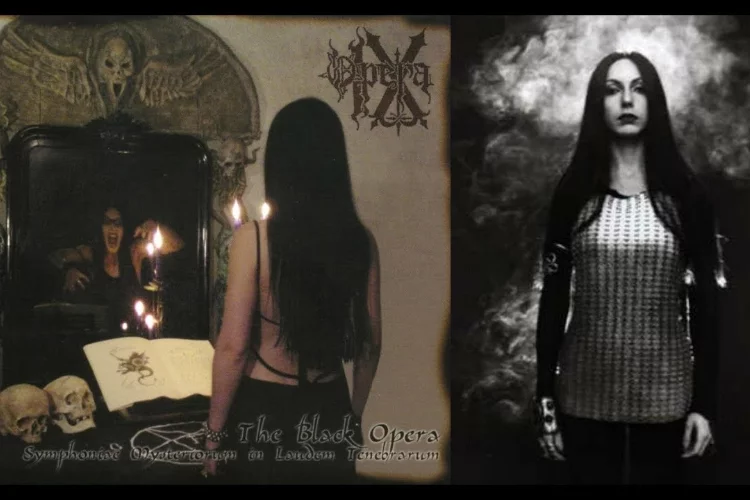 But while we're at it, it's impossible not to include Opera IX, the band Raffaella Rivarolo was a part of.
Although not an original singer, she is considered to be their "classic" member.
As far as Opera IX goes, she was present on their three albums and two minor releases - one demo and one extended play.
Now, this is something for those who love to hear symphonic and classical music elements to such a gruesome and extreme subgenre.
Nonetheless, the combination can work pretty well, and it's something that this band became very well-known for.
For those interested in female-fronted black metal and this unusual combination of styles, we recommend an album like their 1994 debut "The Call of the Wood."
They also do a great cover of Bela Lugosi's Dead.
Ludicra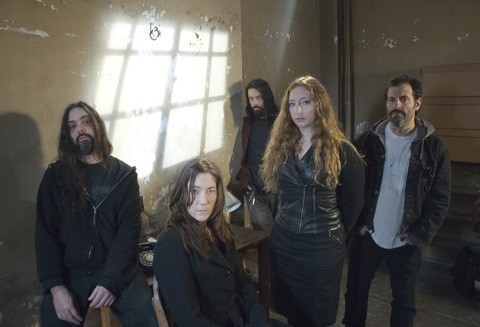 Even though they've broken up in the early 2010s, Ludicra still are regarded highly among the lovers of black metal and some other more avant-garde movements.
To put it simply, it's hard to find a band that's like them. Coming from San Francisco, they were fronted by Laurie Sue Shanaman.
The band was formed in 1998, with Laurie joining in about one year later.
From 2002 and 2010, they have recorded and released five full albums in total, before disbanding in 2011.
Listening through their catalog, we can safely say that they're one of those bands that combined shoegaze music elements with black metal, making them one of the leading bands of the so-called "blackgaze" movement.
Laurie is currently a member of another extreme metal project, called Alis. So far, they have one album, titled "The Unraveling."
Astarte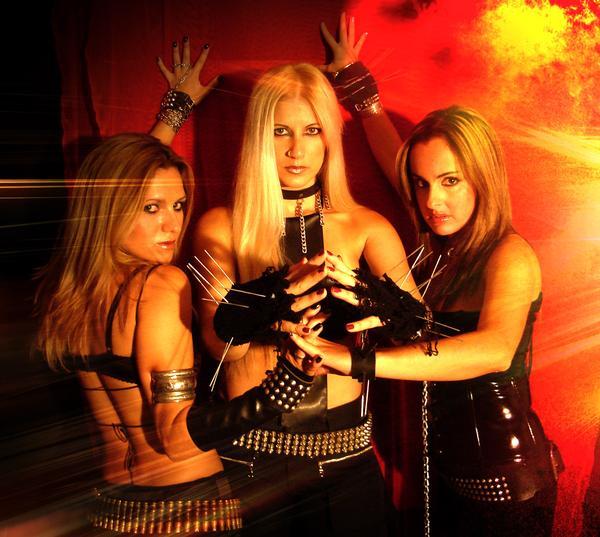 For this next one, we're traveling to the wonderful country of Greece.
While many think that European metal and extreme metal scene is solely focused on the continental and the northern part, there are actually some pretty jaw-dropping bands that emerged in these Mediterranean parts.
For this list, we're looking into Astarte, a black metal group from Athens.
What's really exciting is that they were not only female-fronted but were a full lineup of female extreme metal musicians.
The vocal and rhythm guitar duties here were originally taken by Kinthia. After she parted ways with the band, Maria Kolokouri, known under her stage name Tristessa, took over from there.
Unfortunately, the band ended with a tragedy. Maria Kolokouri passed away in 2014 after she lost the battle with leukemia.
This was automatically the death of Astarte. Nonetheless, Astarte is still remembered as one of the greatest extreme metal bands from Greece.
Anguished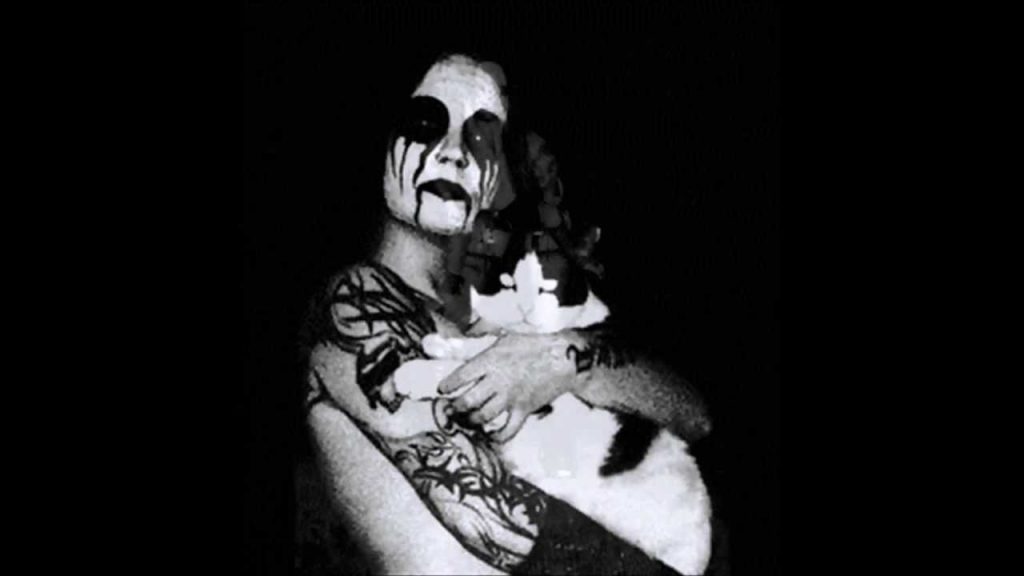 Technically, Anguished is a one-woman project, started by Ana Niemi. And, of course, she used a very appropriate black metal name for this - the Possessed Demoness. How cool is that?
Anyhow, she has only one album under her belt so far.
However, it's one of the most powerful black metal albums that was laid upon this world. "Cold" from 2010 is some of the darkest and most crushing music that cuts deep into the soul of the listener.
This is as dark, and as Satanistic, as it gets. Full-on despair and void from Ana Niemi, that's for sure.
If you're into it, then appropriately-named black metal project Anguished is the right thing for you.
Myrkur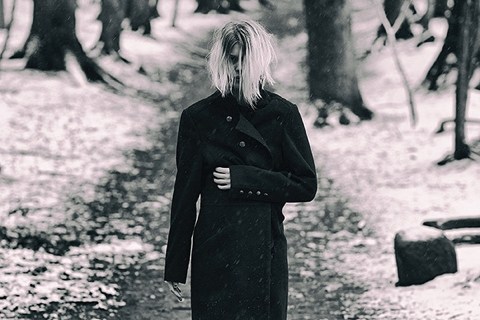 While Anguished sees one musician doing all the work, Myrkur is led by Amalie Bruun and features a revolving lineup of backing musicians. However, Amalie is a very versatile musician.
Her overall work and artistic output is not something you'd expect from someone who does extreme metal stuff.
Coming from Denmark, she is mostly inspired by Scandinavian folk music and is known for her great talents as a multi-instrumentalist. It's not unusual to see her playing an instrument like a nyckelharpa.
As far as the Myrkur project goes, it combines soft and surgically precise vocal work, along with some of the most brutal screams and growls ever known in this genre.
There are three albums so far, with the last one, titled "Folkesange," released in 2020. In addition, there are also two EPs in her discography. You just can't go wrong with any of these.
Iskra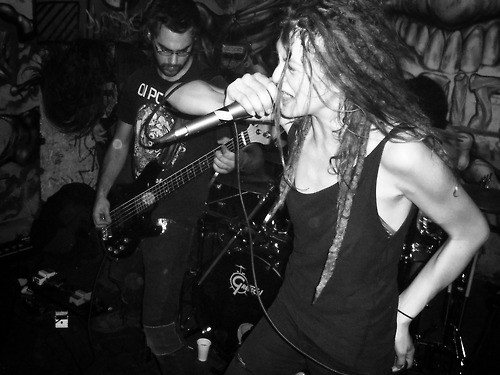 If you want really hard and dark, the so-called "blackened crust" movement is the right thing for you.
For this, we're going over to British Columbia in Canada for a band called Iskra.
The name is a bit of an unusual one, but if we were to look into most of the Slavic languages, this is the word that can be heard in Ukrainian, Serbian, Polish, or Slovakian, and it translates to "spark."
But aside from having one really cool band name, Iskra are one of the most famous anarchist underground bands. Unusually for black metal, their lyrics follow the themes of punk music.
This is a totally unexpected choice of themes for black metal, as this genre is usually known for either Satanistic or traditionalist pagan lyrics.
And, in some cases, even highly controversial themes, as was the case with many Scandinavian black metal bands in the early 1990s.
However, Iskra are here to shine a new light on the genre and to balance things out both with their music and lyrical themes.
Since their formation up until now, they've been rather busy and have quite a few releases between 2003 and now.
The band is fronted by a singer just known as Danielle. Before her joining in 2008, they had a male singer only known as Scott.
Hetroertzen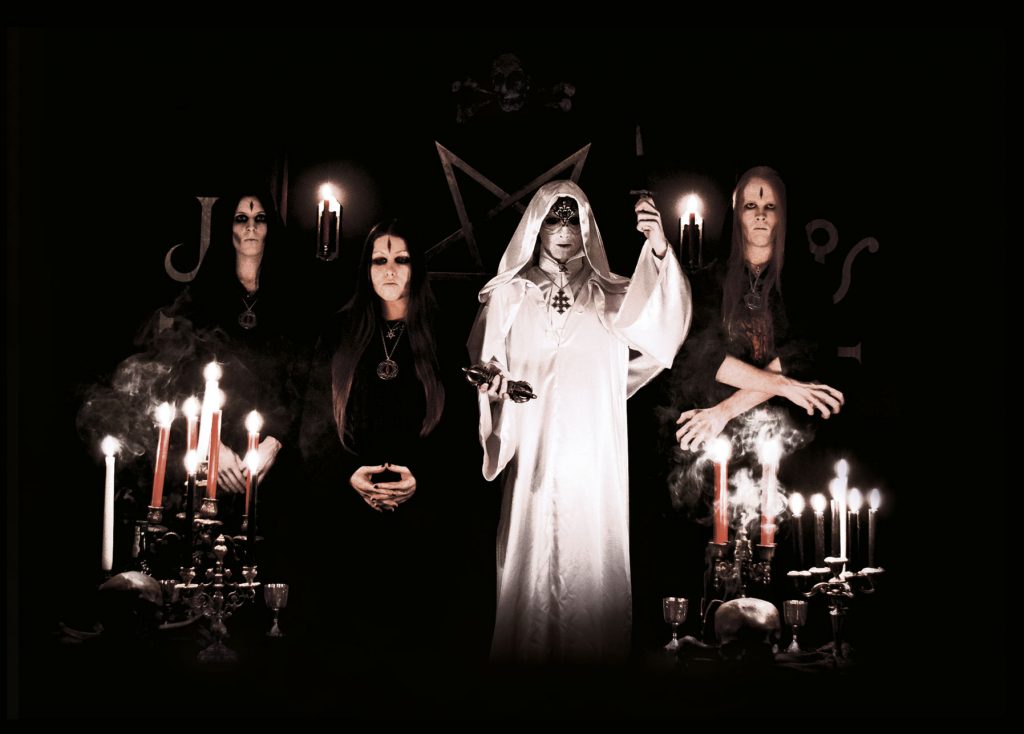 Although coming from Chile where it was formed by a musician only known as Frater D, the band Hetroertzen relocated to Sweden after some years of work.
Originally intended as a solo project, it soon grew to become a full band. To this day, Hetroertzen stay true to the traditional black metal style.
Not just musically, but aesthetically as well.
After some early lineup changes, they were joined by a female musician known as Anubis.
She took over both the guitar and vocal duties, giving the band their own unique signature in this style.
And they've been a very prolific band, with seven albums released between 2002 and 2017. Just some dark, heavy, and occult-inspired black metal.
Atrum Inritus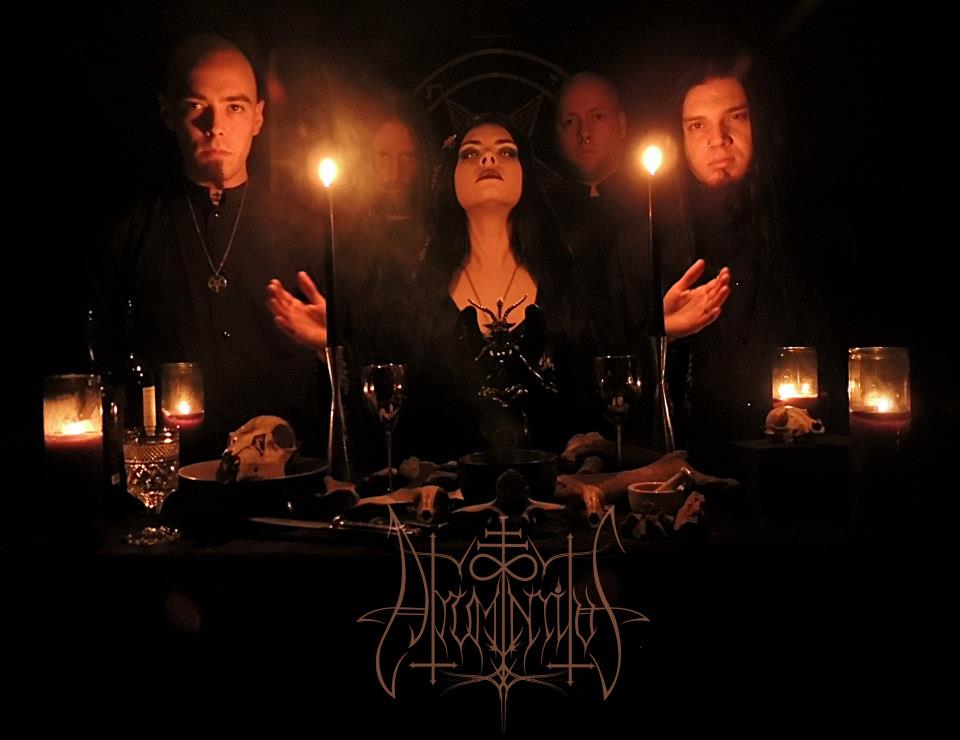 Lastly, we would like to include a band from Minneapolis, Minnesota, a black metal band known for their deep exploration of some very dark occult themes.
This five-piece is fronted by a female vocalist and keyboardist just known as Vindicaré.
This mysterious American group has only one full-length record from 2011, titled "Prognatus in Vorago."
There are also two smaller releases, 2012's "Where Serpents Dwell," and 2014's "Blood Moon Eclipse." Definitely worth your time if you're exploring the depths of black metal.
While there are many black metal bands with female singers, these ten stand out as the best. Each band brings something unique to the table, making them a must-listen for any black metal fan. If you're looking for some new music to check out, be sure to add these bands to your list!

Thanks for reading, comment below!