We've all had those days – you know, the ones where so many things go wrong that you feel like you're a living example of Murphy's Law in progress, and the only thing that's working in your favour is that it has to end.
When your spirits are flagging and you're feeling blue, listen to some feel good music, and let it work its magic – if nothing else, you'll go to sleep feeling a bit better than you were.
And at best? You'll dust off the day's debris, put on your happy hat, get gussied up, and face the world head on in your twinkly dancing shoes.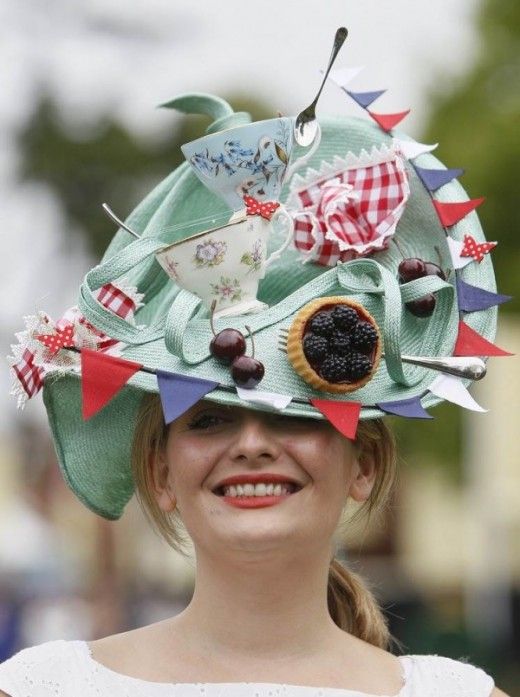 Nothing can make the world seem better than music – well, maybe chocolate, sunshine, and piping hot coffee on a cold winter morning, warm socks and autumn colours, a doggy welcome and April showers, but I'm hoping you catch my drift by now.
To get you started, take a look at the world of happiness through feel good songs that'll have you tapping your feet in no time!
List of songs that will make you feel better when your life just sucks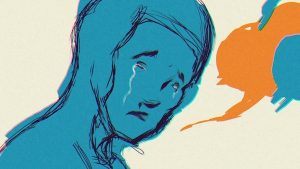 It's sort of stupid to assume that what works for me will work for you, since tastes are so individual and choices even more so.
I might scoff at music you like and you might scrunch up your nose at my choices, but, sometimes, just sometimes, if you expand your horizons, and give a song a chance to cheer you up, it might just do that.
It's not all sunshine and lollipops here, but anyways, this is a list of some of the best music I could find, express finished to make you smile. It has pretty much every genre somewhere in there, so give it a whirl.
Feelin' Groovy – Simon and Garfunkel
This song was written with one purpose in mind, and that is to make you feel groovy. So, if you listen to this tune, and you don't feel groovy, you can sue Simon and Garfunkel, and tell them we sent you.
Visit: https://www.simonandgarfunkel.com/
Today I Hate Everyone – Killjoys
We figured this song would fit into the theme of the article quite nicely. Canadian band from the '90's. So hateful, and yet so upbeat at the same time.
I Feel Good – James Brown
Another song that you can't listen to and not help but spit out those 30 Advils you were just about to swallow. It's time to dance!
Visit: http://www.jamesbrown.com/
Moneygrabber – Fitz and the Tantrums
This is another great, upbeat song, which you may or may not be able to relate to in your situation. If some gold digger is out for your money, just totally reaching into your bank account and nabbing all your cash, and that's what's irking you, then blast this song and tell that gold digger their time has come and it's time to get the fuck out!
Visit: https://www.fitzandthetantrums.com/
Walking on Sunshine – Katrina & The Waves
This song is borderline cheeseball (or maybe it's over the border, I don't know), but it also is just a very unabashedly happy song that should remind you that happy emotions are out there, even if you aren't feeling them.
So, you can either put it on and shake off those blues with this track, or you'll be more enraged than ever. This tune couldn't have had a very big budget – play a fake concert, feed the ducks at the park. Good going!
Visit: https://www.katrinaandthewaves.com/
Gold Star For Robot Boy – Guided By Voices
Guided by Voices is a band lead by former school teacher Robert Pollard, who only achieved any kind of band success in his mid-30's, quitting his job as a high school math teacher to sign with Matador Records and become a rock and roll God.
Pollard has written more songs than pretty much anyone. If you like the Beatles psychedelic period, or the Kinks, or even The Who, who GBV seems to be in some kind of self-imposed belated competition with for most boisterous band, then you'll probably dig this band.
This song is from Bee Thousand, which I recommend.
Visit: https://www.guidedbyvoices.com/
The Saga Begins – Weird Al Yankovic
When Weird Al's on, you're more than likely going to stop crying, if only momentarily. This goofy satirist has a career spanning many decades, and each of his songs is a self-contained masterpiece. There are few who dislike him, even though he's such a dork. In fact, he speaks to the total dork in us all.
One of his best…
Visit: http://weirdal.com/home/
Pull Up To The Bumper – Grace Jones
If this list so far has been too much cheese for you, you can just throw on something super weird like Grace Jones, the tall weird black chick from Mad Max Beyond Thunderdome, who specializes in futuristic synth pop funk.
Visit: https://www.facebook.com/GraceJonesOfficial/
Little Fluffy Clouds – The Orb
…Or maybe you need to change things up completely and listen to something really chill and trippy like The Orb, whose classic track Little Fluffy Clouds could potentially make your mind wander off in a pleasant way, away from all of the dark thoughts of your life being in the toilet and all that, and into the clouds..the little fluffy ones. Wheeeee….
Visit: https://www.theorb.com/
Stagefright – Def Leopard
Def Leppard is one of the biggest bands of the 80's, and this song Stagefright is a real rocker. Probably my favorite song of theirs, from their album which has the edgy cover that has been banned for being too eerily predictive of 9/11. Great album though.
Visit: http://www.defleppard.com/
Donna Summer – Hot Stuff
As this song describes, perhaps one way to make your life better would be to get some "hot stuff" baby, this evenin'. Depending on your personal circumstances, calling 1000 phone numbers may not be the answer, but you might be at the point where – hey – you may as well try it!
Or you could just listen to this song and get into the groove, boogie down, and all that jazz.
Visit: http://donnasummer.com/
Whoever You Are – Geggy Tah
This song is a fun one, and a lot of people don't know it. It's one of those obscure one-hit wonders from the 90's that's actually pretty cool, and touches upon the virtues of people being nice in traffic. A groovy tune, and much overlooked!
Visit: https://open.spotify.com/artist/4O4IKDuNW6VIitV8vdg88x
United States of Whatever – Liam Lynch
This is another one of those songs that came along, people were like "huh?" and then that was it. But it's a fun, punk-y song, and if you're a certain kind of person, you might just grab a chair, throw it through a window, and jump out that window. And that's fine, you're back in business and mission accomplished!
Visit: http://www.liamlynch.net/
White Flag – Dido
Dido is one of those artists that writes such smooth, sad, beautiful music, that it can often make you depressed, pining for lost loves and walking around with a big oversized cardigan or something.
For some people, Dido's music may not really make you want to go out and party, but…it might get you to a party, where you can go and be depressed around people, rather than sitting in your room alone with that knife.
Visit: https://www.didomusic.com/
Weezer – Africa (Starring Weird Al)
Weezer is one of those bands that some people love, and some people hate, but they generally elicit strong opinions and feelings from people, for what it's worth. Weezer also is a bit of a nerd band, and proud of it.
Hence, it was no surprise that they have hooked up with Weird Al here, for their cover of Toto's Africa. It's a little bit tongue and cheek, but the song does its best to pay respect to Toto (who returned the favor partly by playing Hash Pipe live at least once).
This is a song that has some good feels in it, and it might inspire you to re-think sending that really long, angry text to that person that you were just about to hit "send" on, calling them on all their bullshit.
Visit: https://weezer.com/
Together Forever – Rick Astley
Rick Astley's other huge song, from the 90's. I'm pretty sure it's not proper to Rick Roll someone with this, but you can always try it. To be sure, there is a fair bit of cheese in this list, and in this song as well, because they (the wise ones) say cheese is what nourishes the soul in times of need.
Actually, nobody said that. Cheese, although tasty, can wreak havoc with your body, especially if you are lactose intolerant. You might just get bloated, but at least that bloating will distract you from the fact that your significant other left you the day before you have to pay that outstanding hydro bill!
Visit: http://www.rickastley.co.uk/
Growing Pains – Season 3 Theme Song
Unless you have no heart, this song's cheesy feel-good vibes should serve to cheer you up a bit, at least enough to make you take that shotgun out of your mouth. Either that, or you'll be pulling the trigger, leaving the world and the 1980's far behind.
BJ Thomas is the singer of this tune, although for years I thought maybe it was Alan Thicke (the dad on the show, RIP) who sang it. In any case, there is a real sentiment in the song that you can take to heart if you wish, or you can continue with your wrong-doings and evil ways and move on to the next song. 🙂
BONUS:
Visit: https://www.bjthomas.com/
Smiling – Operation Ivy
Operation Ivy is one of, if not THE, best punk band ever IMHO. Even Green Day worships them, and they lack respect for most things. Actually, I'm pretty sure Green Day came up in the same scene as "Op Ivy", at 924 Gilman, but a bit before them…not sure.
In addition to having one of the most crack bands ever, this band also features Tim Armstrong on guitar, who would later go on to form punk legends Rancid.
Anyway, this band rocks, and this song is kind of funny too.
Visit: http://epitaph.com/artists/operation-ivy
Corcovado – Astrud Gilberto
There are few voices more soothing and yet sultry than that of Astrud Gilberto, Brazil's bossa nova queen. From her pure jazzy tones, to her unique phrasing, she's certainly one of a kind.
When I'm feeling down, it's nearly impossible to stay that way after listening to anything sung by her, as it does something inside my head to put me in the frame of mind that evokes the impressions of love and longing, as experienced by one of the exotic voices ever put on record.
Visit: http://www.astrudgilberto.com/
Wango Wango – Osibisa
I discovered Osibisa in my days of scouring old vinyl bins in my twenties, and looking for something let's say .. different. Osibisa is certainly that. Very different, as it is African and Caribbean music by way of the United Kingdom.
It was the album art of Osibisa that struck me first, and that drew me into their equally vibrant music, which I've always kept close by, for just such occasions as when someone you love tells you you're worthless, and then turns their back on you forever. At that point, fix yourself a spritzer and put on this music!
Visit: https://itunes.apple.com/ca/artist/osibisa/7243654
Nothing's Gonna Stop Me Now – Samantha Fox
The '80's had a way of taking sad topics and making them positively joyous. Take this song, for example. Just listen to the words and you wouldn't expect it to have a mega hit dance vibe.
But, like many great songs that discuss sadness and sorrow, here Samantha Fox aims to overcome the sadness that they are experiencing and their troubles, by living inside a sound that inherently goes in another direction, infused with light and love, and leaving the sadness behind.
If this song speaks to you, I say go with it.
Visit: https://samfox.com/
Your Party – Ween
If you don't know Ween, it's about time you did. The band threw in the towel years ago, and then came back, smelled that sweaty old towel, and headed right back into the gym! Metaphorically speaking, I mean…
For fans of Ween, it's hard to pick a Ween song that isn't a classic. Their fans are rabid, because their music does something that few artists can do without turning into a one-trick pony – make a song that both entertains and also makes you laugh.
By this point in Ween's career, no one really knew what to expect from them, and this song is one of those songs that works as both a bizarre novelty, but also as simply good music. Hope you dig it!
Visit: http://ween.com/
Vivrant Thing – Q-Tip
This is just one of the best A Tribe Called Quest songs, or solo Q-Tip, not sure which… songs that I know. It's a hard song to hate on…even if you are chock full of hate.
If you like hip-hop, and aren't so much into those gangsta lyrics, this song might get your left bum cheek movin' and from there, who knows what might happen?!
Visit: http://atribecalledquest.com/home/
Everybody's Free To Wear Sunscreen – Baz Luhrman
This song is more of a motivational speech. It might be the first track on this list that is actually directed directly at stressed out people, so if you've been skipping the rest of these, then this one you might not want to skip as it has some measured words of advice for you, set to music.
Visit: https://twitter.com/bazluhrmann?lang=en
Cool in the Pool – Holger Czukay
This song might cheer you up because it's kooky, and features one of the members of the kraut rock band, Can. Here, Holger does his best to write I guess what you might call a pop song, if it weren't so fucking weird.
That said, it's pretty hard to listen to this and hold that knife steady at your wrist. May as well put that blade down and head over to the local discotheque and request this one.
Tribute – Tenacious D
And no list of pick me up songs would be complete without some Tenacious D, who go to great lengths to write fairly ridiculous songs that also rock and which are also very humorous.
Like, yeah, maybe your life sucks, but once you watch this, you hopefully will at least feel less shitty enough to take that pitchfork out of your belly button. Why? Because you've just listened to the best song in the world, of course.
Visit: https://www.tenaciousd.com/
Postscript
Sometimes, bad days seem to be the norm, and nothing really works much – especially when you're going through a break up or trying hard to survive the aftermath.
At such times, a good cry can be more therapeutic than one may give it credit for. They say that music soothes the soul – does that mean that songs that make you cry, or think, or feel inspired make you feel good? Perhaps they do.
And finally, when you're all cried out, and the tears are giving way to righteous indignation and you feel the urge to thumb your nose at life, and shout "Bring it on!" in sheer challenge, watch a feel good music video, maybe Bryan Adams' "On A Day Like Today".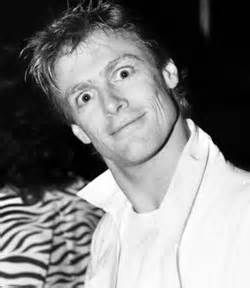 Once you're done all of this, I'd wager you'll be a lot better off – enough to perhaps make yourself a lovely mug of cocoa and settle down to clean our your closet (perhaps that's too ambitious?), rid yourself of clutter, find your inner poise and Qi, and, in the process, get a grip on your life. Just like the gif of this weird looking man I found….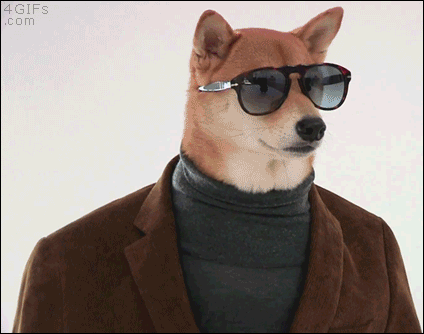 Anyways, when life seems too much to take, and the world seems to be conspiring against you (which it no doubt actually is because hey, fuck you!), slip on your head phones, put on your pick-me-up mix, and take a walk.
The world's worries can wait.