If you've never even touched a banjo or guitar, it's likely both are going to seem rather hard to play, at first, but that's to be expected. Unless, you're a phenom, and we all know true phenoms are rare.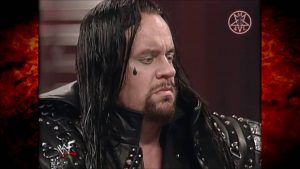 Genetics
First off, you need to realize that everyone has different shapes / sizes of hands, and different amounts of strength in our hands, wrists, and fingers.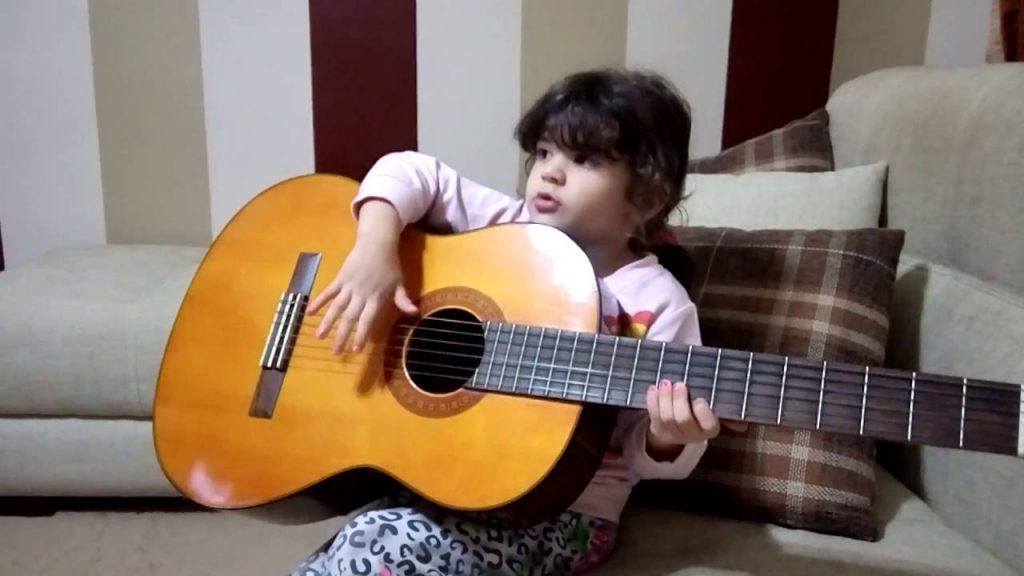 Also, each of us has a different level of coordination, and dexterity when it comes to their hands and finger movements.
Not only that, we all have different capabilities for figuring out the music itself. We all hear music differently, and it's harder to play something where we can't understand the sounds we're making related to pitch, tone, and volume.
Some people just hold a guitar or banjo for the first time, and it's like a duck in a pond. Almost like they've played the instrument before in a past life.
Here's a picture of a young Jimi Hendrix, holding a guitar when he was in the army. Although most people know how good Jimi eventually got at guitar in his lifetime, there's no telling how he felt about guitar when he first picked one up. For all we know, maybe it took him a while to get the hang of it.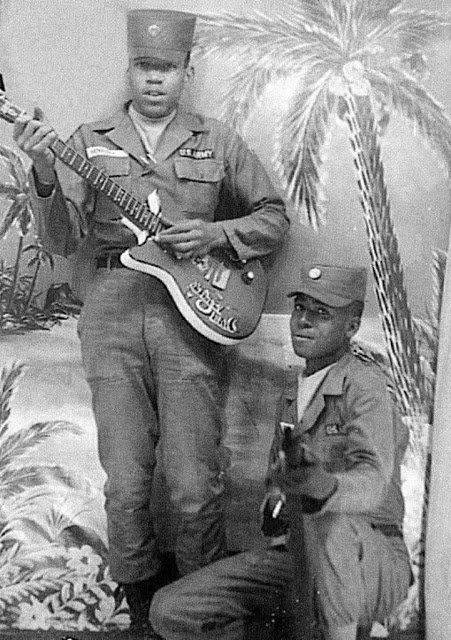 Or what about legendary banjo player Earl Scruggs. Here he is as a kid, holding a banjo, and looking oddly at ease holding it for such a young child.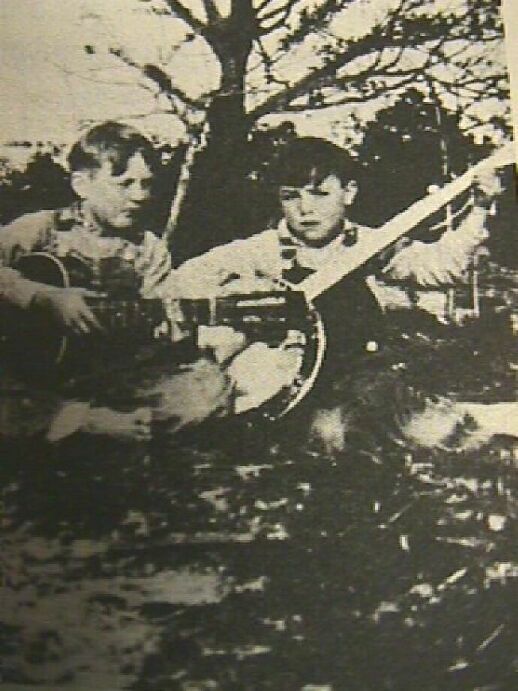 Banjo Vs. Guitar – Which Is Easier?
Ok, so obviously your genetics are going to play a part. Aside from that, we have to examine the instruments themselves.
Banjo
Let's start with the banjo. The type of banjo you pick up will make a difference in the ease of learning. While a guitar typically has 6 strings, a banjo might have 4, 5, or 6 strings, depending on the style of music you want to learn.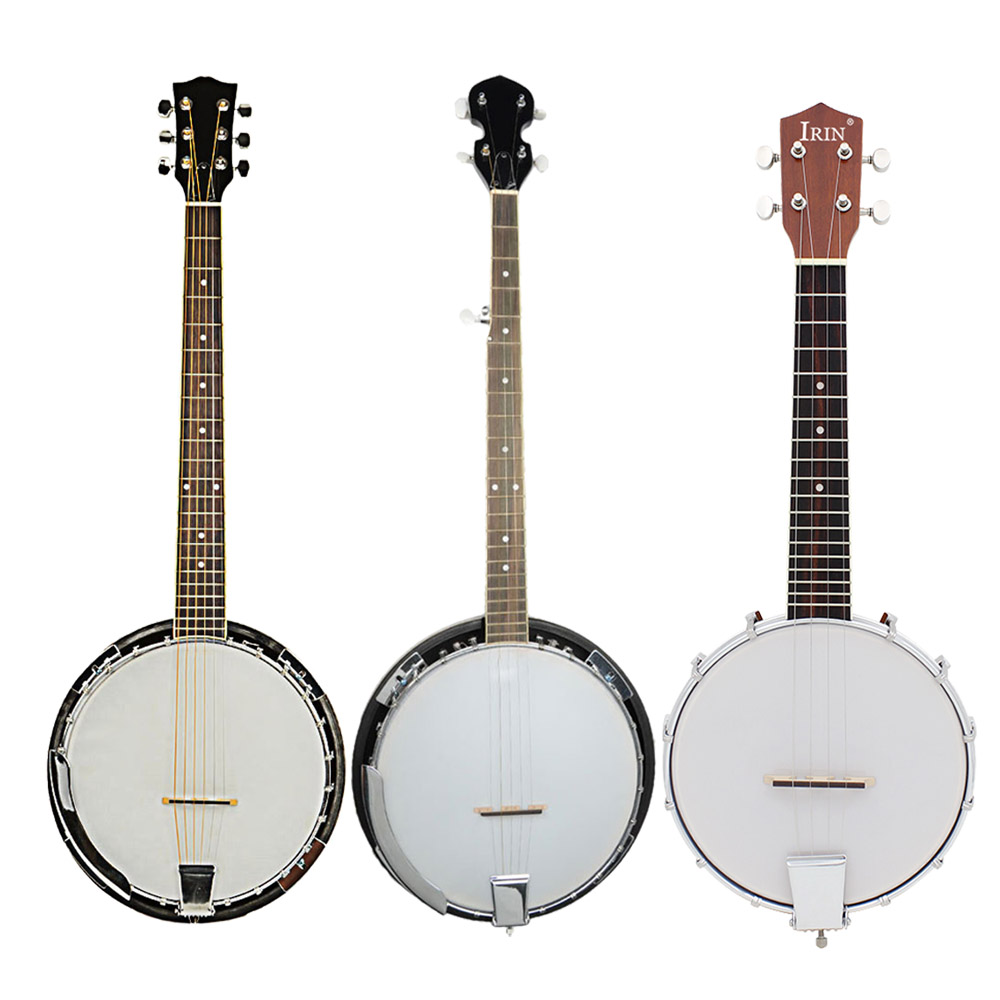 Suddenly, you're faced with three options, rather than one. This raises the question: "What style of banjo do I want to buy if I'm just starting out?" I'll assume you're looking for the easiest one to play on as well.
Well, overall, your choice of banjo does depend on the type of music you're interested in learning, whether it be old time banjo music played in a clawhammer style, or three-finger picked banjo style found in bluegrass music.
Separating Style from Instrument, and Instrument From Song
Keep in mind, the style of playing is a separate matter from the type of banjo, and the songs you'll be wanting to learn.
For instance, you could be learning an easy song, on a banjo that's harder to play (for reasons I'll get into), and in a style that's very hard for you to play.
Or, conversely, you could be playing a difficult song on a very easy playing banjo, in a chosen style that's easier for you.
All that might sound confusing, but the point is, some banjos are just easier to play. To know why, we first must look at the different kinds of banjos you can get.
Here's a video by banjo player Jim Pankey, that can help you decide what type of banjo you might want to get, as a beginner player or someone who's never played before.
Resonator Vs. Open Back Banjo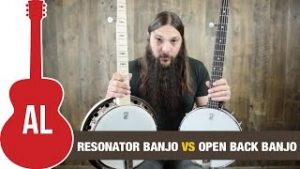 Now, if you happened to watch the above video, you would have heard Jim talking about two types of banjos – resonator banjos and open-back banjos.
He talks about the fact not only do both banjos look different, but they feel different to play and they also sound different when heard.
In the end, Jim recommends a resonator banjo due to its overall versatility as a good first banjo to buy. Yes, it does look good, and it sounds good, but you're probably still wondering: is it easier to play than the open back style of banjo?
On top of that, are either of them easier to play than your average guitar?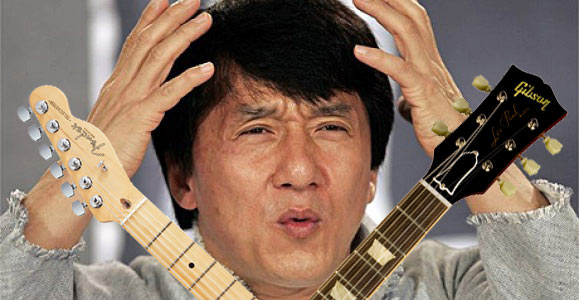 If you ask me, the style of banjo isn't going to determine how easy it is to play as much as the playing style you're going to have to learn.
I'm not here to give you a lesson in how to play the banjo, but I will at least point out that there were two main styles of playing banjo, both of which Jim played in the video, and they are the clawhammer style, and the 3-pick style.
Clawhammer Vs. Three Pick Style of Playing Banjo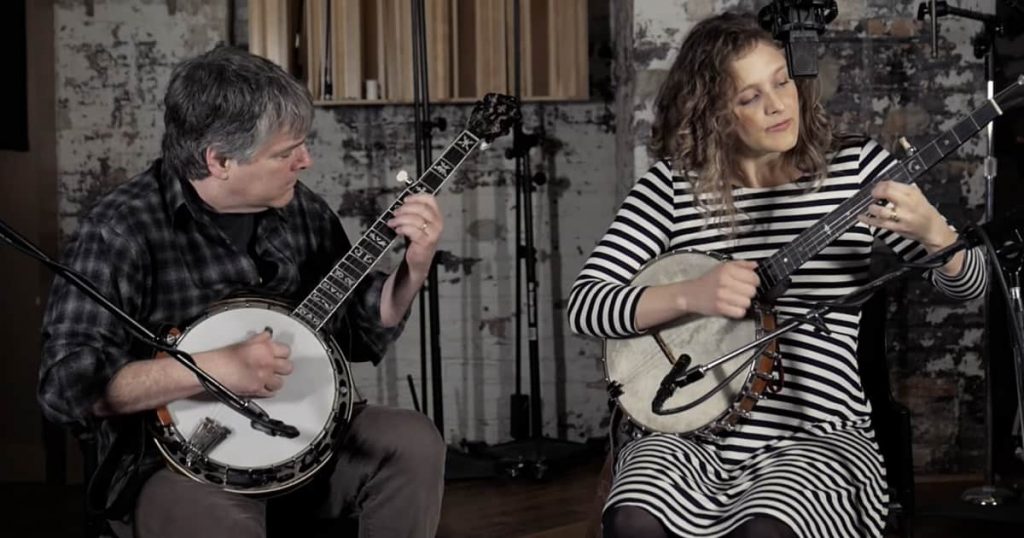 Between clawhammer technique and 3-pick style, you might imagine one is easier than the other, but it's hard to say without a doubt that one style is easier than the other. Again, it depends on you, the size of your hands, how much dexterity you have, etc.
This all comes back to what I mentioned earlier about everyone having different coordination, and hand strength and sizes. For some, wearing the finger picks to play the banjo will not only sound better, but be more logical and simpler to execute.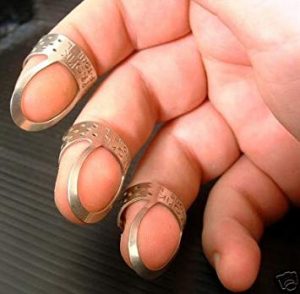 On the other hand, some might argue that clawhammer style is easier because you're more free to play how you want, without having picks attached to your fingers.
Basically, you're either going to enjoy playing with the picks on your fingers, or not enjoy it.
When it comes to these two playing styles, only YOU know which one you like better and perhaps find easier. You'll just have to try both playing techniques, and see what you think. Same goes for the type of banjo you choose. Go to the store, try a few out, and see what feels most comfortable.