One of the most highly debated topics in the jazz sphere is 'Who was the Best Jazz Trumpet Player of All-Time?'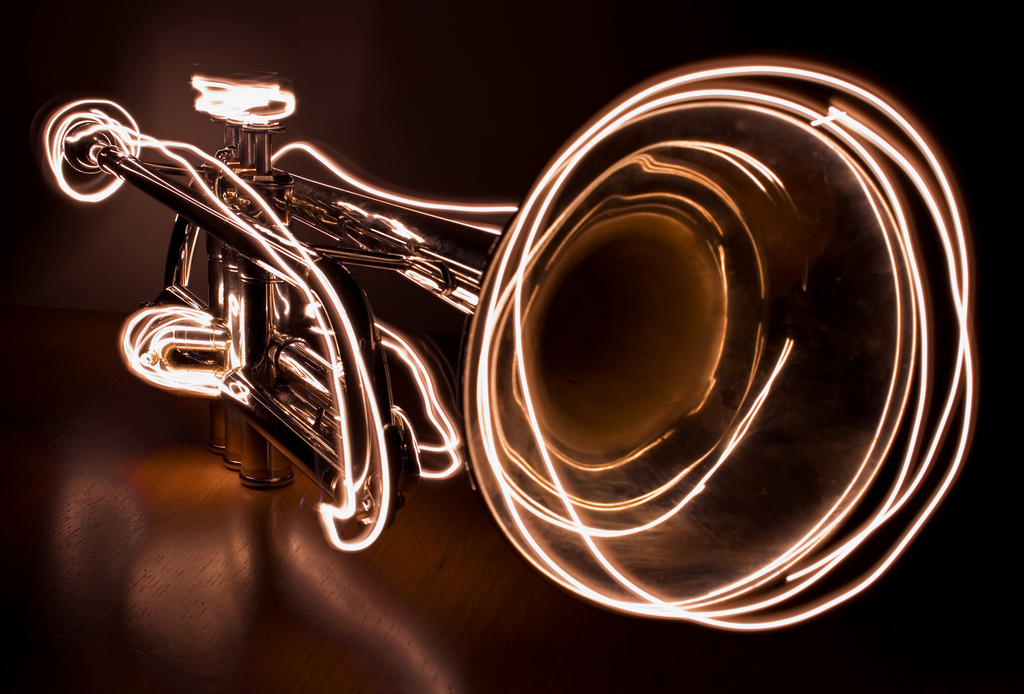 While coming up with a definitive answer is nearly impossible, many have chimed in to give their opinions on who they feel should go down as the best to ever do it in jazz on the trumpet.
But with so many amazing players from different eras and areas, it's hard to not to factor in the obvious bias in a lot of the opinions that are given these days.
Those that grew up in the 70's may be more predisposed to saying Miles Davis was the greatest all time. Similarly, those that grew up with a parent or a relative that was a very heavy fan of another influential jazz trumpet player may have inclinations toward another.
This list will attempt to settle the disputes once and for all and put forth a cohesive list, ranging from the inception of the genre to present day, of the best Jazz trumpet players to ever play the instrument.
Without further ado:
10. Doc Severinsen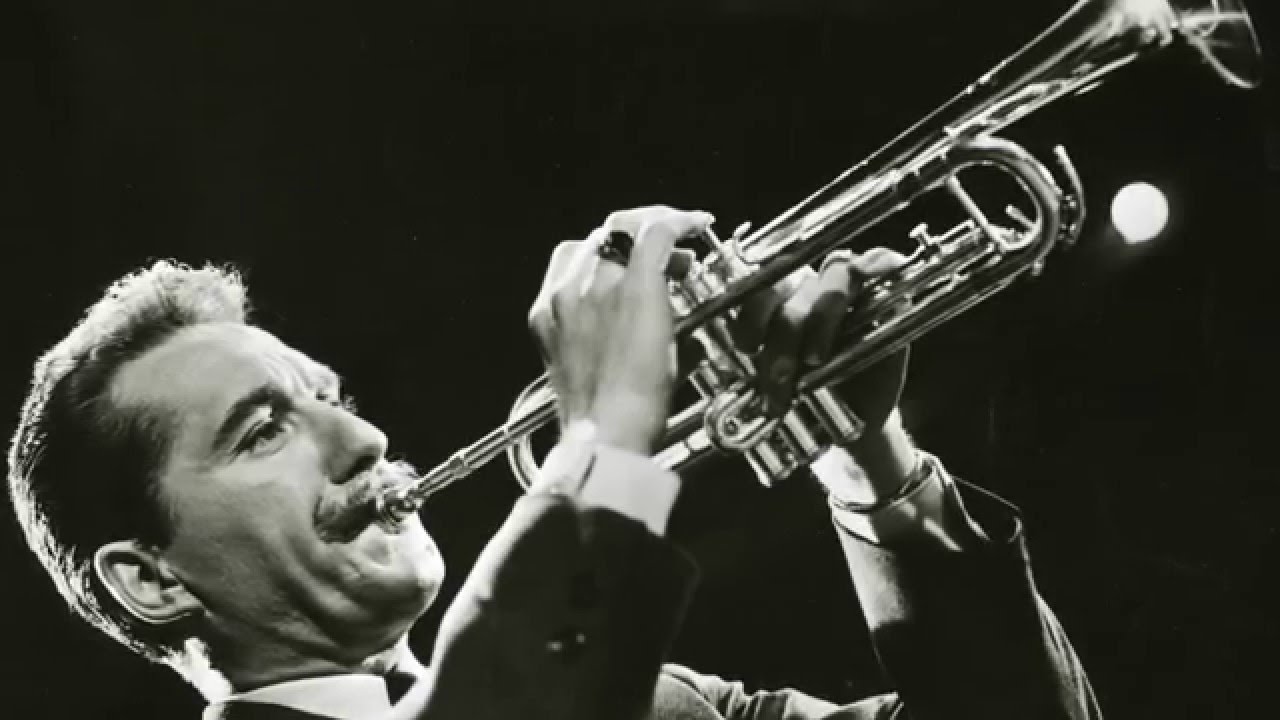 Check out one of Doc Severinsen's many extraordinary Tonight Show performances.
9. Kenny Dorham

Possibly one of the smoothest trumpet players to ever live, Kenny Dorham takes a very deserving place at the 9th spot on our best jazz trumpet players list.
Despite having some of the most lyrical trumpet playing that the genre has ever heard, Kenny Dorham still remains virtually unmentioned in the sphere of the 'greats' within the genre.
Perhaps best known by his composition of the famous jazz song 'Blue Bossa,' Kenny Dorham was unrivaled in his time in bebop composition, soloing, and playing.
Kenny had the ability to create phrases over certain changes in a song that made you listen to it in an entirely different way. His solos were both creative and innovative in every way and truly reflected his personality throughout.
When listening to Kenny, you never get the sense that his solos just contained a string of licks but rather a coherent stream of thought expressed through the very trumpet playing itself.
Check out this example of Kenny's extraordinary playing.
8. Woody Shaw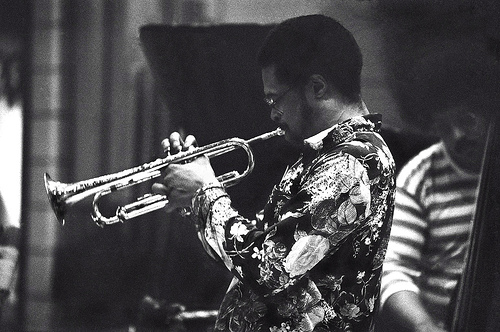 A classy and smooth example of great trumpet playing, Woody Shaw pops up fairly at #8 on our list of best jazz trumpet players of all-time.
Donned a 'virtuoso' from a very young age, Shaw was always destined for greatness. He began his professional career at the astonishingly young age of 14 years old, ascending quickly in the ranks of professional musicianship from there.2
Afterward, Woody traveled to Paris in the 60's where he began creating music for the famed 'Blue Note Records' recording label. During the 70's, Woody's career really picked up steam as he recorded his popular albums; Live at Berliner Jazztage, The Moontrane, Love Dance, and Iron Men.
Woody's playing style can be best described as an alternate reality experience. He has a great habit of stringing together the 'odd' notes in various chords and progressions in a way that creates an unexpected, yet sonically appealing solo.
Hear an example of Woody's prowess in this classic tune, "There Will Be Another You".
7. Tom Harrell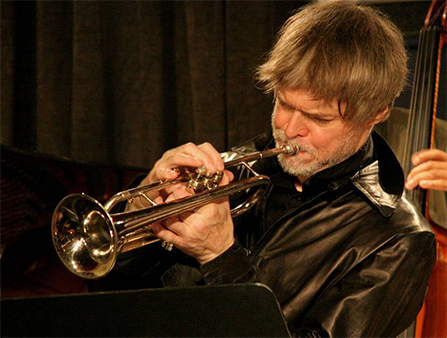 Possibly one of the most unique stories in all of music, Tom Harrell has managed to thrive as one of the top jazz trumpet players amidst a diagnosis of extreme paranoid schizophrenia.
The symptoms began to pop up in his early 20's, however, that didn't stop his latent genius from being blasted on full display in each of his musical compositions.
When interviewed about the condition, he alleged that playing the trumpet actually caused the voices in his head to cease altogether, yet as soon as he stopped playing the voices would all return.3 Tom Harrell truly exemplifies the 'tortured artist'.
Beyond that, his prolific playing speaks for itself. The effortless nature of his runs in each solo serve as a testament to his playing abilities. It is almost as if Tom Harrell himself is intertwined with the music while playing.
6. Lee Morgan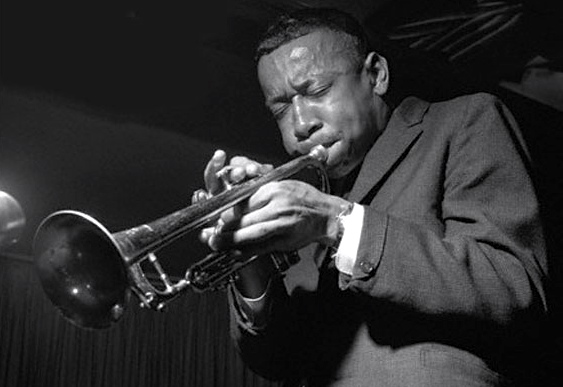 Most famous for his work with Chuck Mingus, Lee Morgan could not justifiably be left off of our list of best jazz trumpeters for any reason.
Hailing from Philadelphia, Lee Morgan had the privilege of being under the tutelage of the great Clifford Brown for a period of time before being drafted into Dizzy Gillespie's band once he turned 18.4
Hear Lee Morgan's legendary solo on Sidewinder.
5. Arturo Sandoval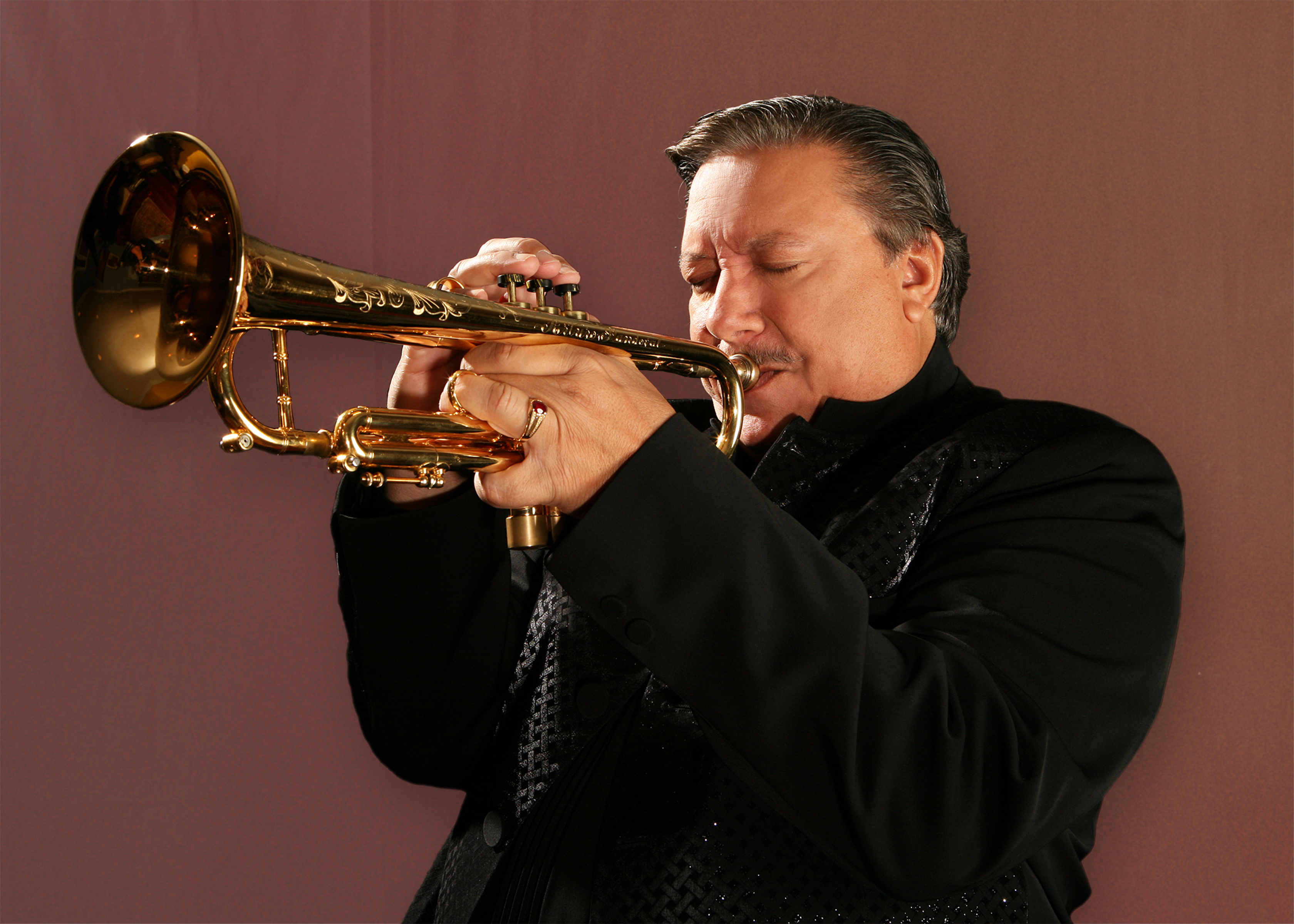 Arturo Sandoval is another very unique story in the history of the jazz genre. Originally born in Cuba, Arturo Sandoval was a natural talent at the instrument since the beginning. He began playing the trumpet a very early age, displaying a profound level of skill for his age.
The story is fuzzy on whether Dizzy discovered Arturo or vice versa, but we know that Dizzy once traveled over to Cuba and the two ran into each other at one of Arturo's gigs in the late 70's.
From then on the two were able to forge a great musical partnership and friendship that would serve to help propel Arturo into immediate stardom in the genre.
4. Wynton Marsalis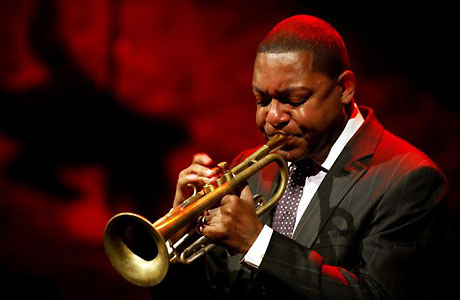 The best metaphor that can be given for Wynton Marsalis would be that he's Jazz's version of Floyd Mayweather.
He's a guy who's resume and ability clearly sets him apart from all other trumpeters at large, however, the lack of parity in great jazz musicians today has greatly waned since the golden eras that these other players on the list existed in, causing some to question whether his prowess would have been as extraordinary in a different era.
Watch / listen to this clip of Wynton Marsalis strutting his stuff at Marciac 2009.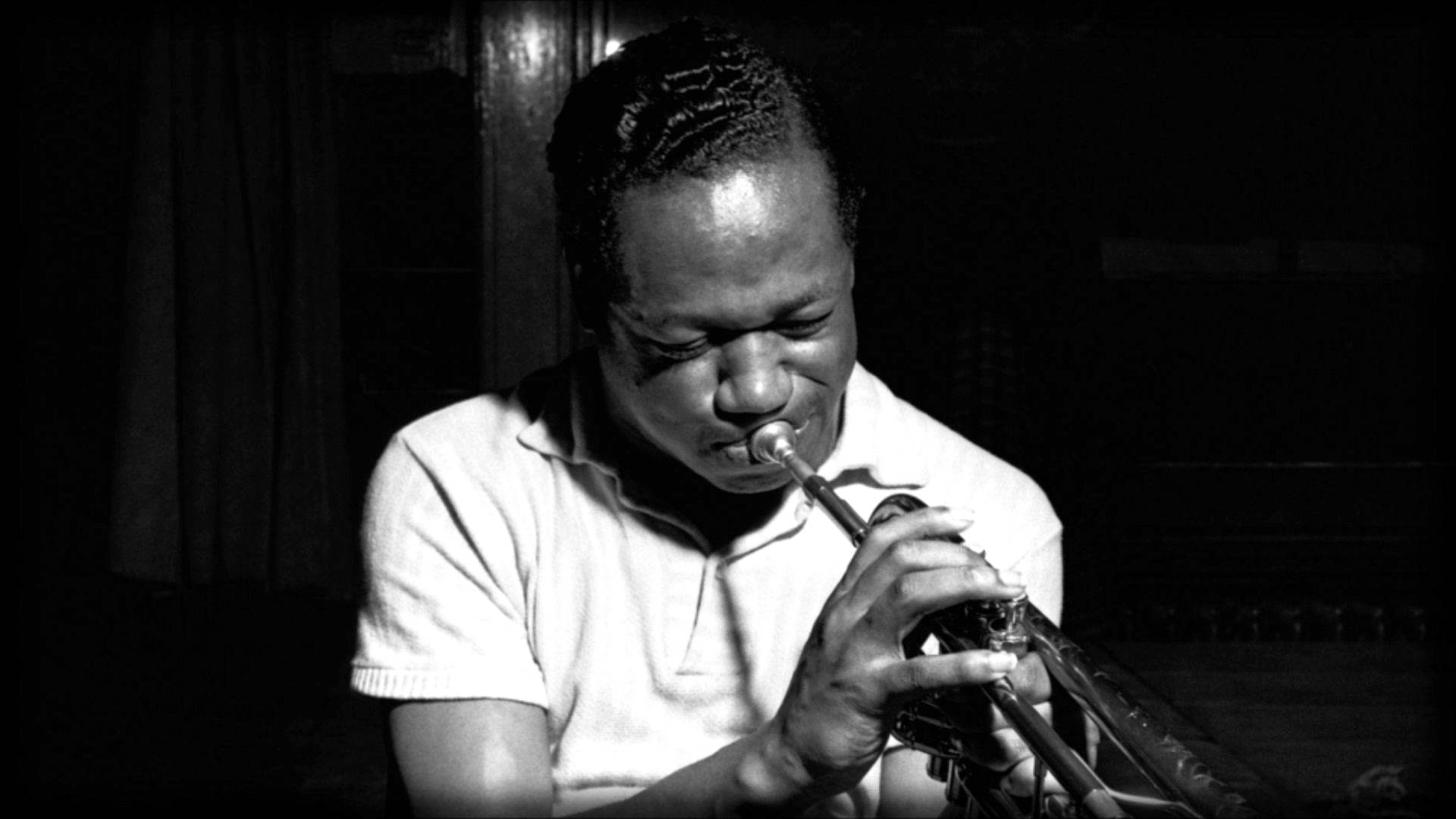 It is nearly impossible to find a great trumpet player that cannot say they were influenced by Clifford Brown's playing or technique in some way, shape, or form. What makes this even more remarkable is that Clifford Brown only lived to the age of 25, dying prematurely due to a car accident.
Despite not learning trumpet until the age of 13, Clifford's virtuoso skill allowed him to launch to the top of the genre in a little under a decade.
Before his untimely death, Clifford created and recorded a series of charts that would serve to immortalize him in jazz history.
The most famous of all of them, Joy Spring which was composed by Clifford Brown, would serve as the quintessential representative of his playing style and amazing prowess ass a solo artist and overall trumpet player.
Hear Joy Spring by Clifford Brown below.
2. Miles Davis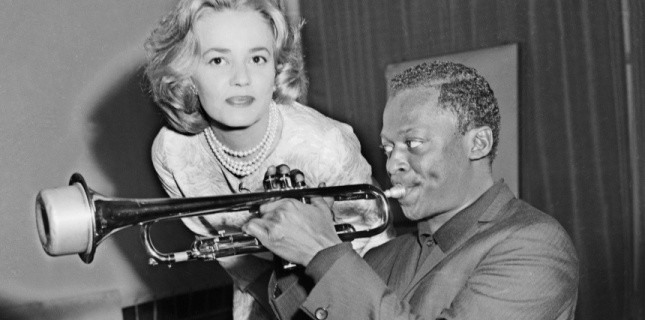 Possibly the most famous jazz trumpet player of all time, right behind Louis Armstrong, Miles Davis stands tall at #2 on our list of best jazz trumpet players.
To those unfamiliar with Miles Davis, there may be some confusion as to why he's placed so high up on the list. When you listen to one of his most famous songs, 'So What,' you aren't immediately struck by what makes him so amazing.
However, it is the simplicity in the chart creation and his solos which made them so revolutionary. Remember, this is before an era of 'smooth jazz' or any related concept.
This was the prime 'feel cool' music to play at the time and Miles was the prime 'feel cool' guy. He invented the concept of allowing gaps of one's solo play for them.
As Miles famously stated, "It's not the notes you play, it's the notes you don't play."
1. Dizzy Gillespie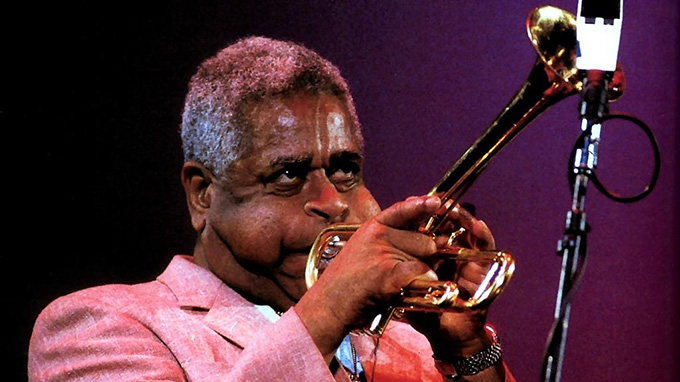 The man, the myth, the legend – Dizzy Gillespie takes the cake for #1 jazz trumpet player of all time. He's played with or influenced just about every player on this list and the same could probably be said if a best drummer, saxophone player, or trombone player list arose.
From the puffy cheeks, the alternate fingerings, awards he won, trademark jazz charts he created to the jazz artists he tutored and influenced that went on to become legends themselves, Dizzy has done it all. The man was so influential he even invented his own trumpet which can still be bought today.
There aren't enough good things that can be said about Dizzy as well as his contribution to jazz as a whole from his inception as a professional to his passing away.
Sources: