The mandolin is a rather mysterious instrument, primarily recognized with origins in Italy dating back to before the Middle Ages. It has gone up and down and back up again in popularity, and to this day adds a distinct sound that we can best describe as musical, magical, or mysterious.  Because of its past, many people don't expect mandolins to show up in rock music, but, once in a while, it does – and to great effect.  So here are 10 famous mandolin rock songs.  Enjoy! 
Friend of the Devil – Grateful Dead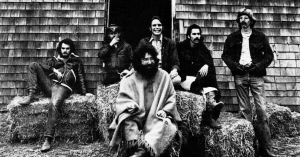 This song was released in 1970, a popular era for the use of mandolin. Acoustic strings were widely used in rock songs of the time. It is highly popular and to this day is covered by many musicians, for it features G scale notes and acoustic instrumentation. The lyrics describe a man who is on the run though his crime is never fully explained. It says, "A friend of the Devil is a friend of mine," though it is clear through the lyrics that the character is on the run from all the questionable choices he's made, and the circle will never break.
---
Battle of Evermore – Led Zeppelin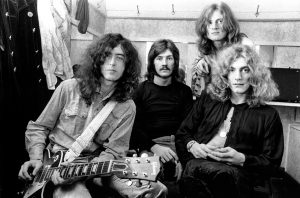 Released in 1971, this folk duet is about Lord of the Rings, and mandolin would be a natural choice of instrument for this one. The mandolin was a small instrument favoured for its portability, as musicians would travel and tell stories using the instrument. This song carries on that legend, using imagery from the popular fantasy series.
---
Maggie May – Rod Stewart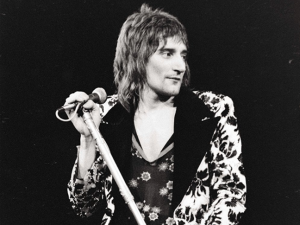 Another song from the early 1970s, this is one of Rod Stewart's best known tracks. It describes a relationship between a boy and older woman, and is based on his personal experience. It was a widely regarded song, ending the year at #2 on UK charts.
---
Losing My Religion – R.E.M.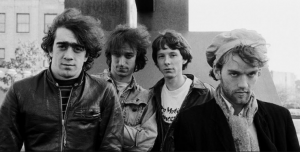 This song might be tied with Battle of Evermore for having the most recognizable riff, both played on the mandolin. This is without a doubt R.E.M.'s most popular song to date. It was released in 1991 as their first single from album Out of Time. The guitarist had just purchased a mandolin, was learning how to play it, and recording any riffs he practiced. Essentially this riff is what helped him learn mandolin, and ironically is one of the most popular songs to date. Often the most organically formed songs become the best known. The mandolin is an instrument that requires organic movement with loose wrists.
---
Little Ghost – White Stripes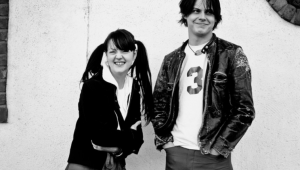 This song is more recent, released in 2005. The mandolin is not commonly used by this band, but adds a great rhythm to the song and makes use of Jack White's interest in folk songs. Prior to this album, The White Stripes typically had a very rocky, raw sound, like garage rock. This album had a very folk and acoustic sound. The mandolin in this song is simple and rhythmic, fast and undeniably catchy.
---
Love in Vain – Rolling Stones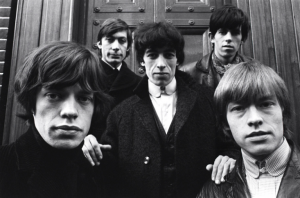 This song takes the Rolling Stones to the roots of down-home blues, not a sound they are known for unless you're a dedicated Stones fan, but wonderfully refreshing and heartfelt if you give it a listen. The acoustic instrument with slide guitar pulls on your heartstrings. The mandolin comes in at the 2-minute mark during an instrumental break to give a full roots/blues feel. This song was released in 1969, using a departing train as a metaphor for loss and unrequited love.
---
Copperhead Road – Steve Earle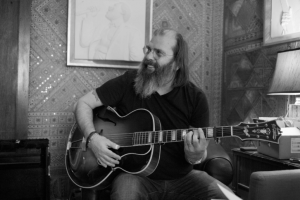 Released in 1988, this album combines bluegrass with heavy metal. The songs introduce country music's storytelling to the rhythms and chords of rock music. The title track Copperhead Road is about a Vietnam War veteran who returns to Tennessee to sell marijuana. Copperhead Road is a real road, and the song was so popular that the road had to be renamed to Copperhead Hollow Road to stop people stealing the street signs. It has also been used as theme music for the TV show Moonshiners, and for line dancing.
---
St. Teresa – Joan Osborne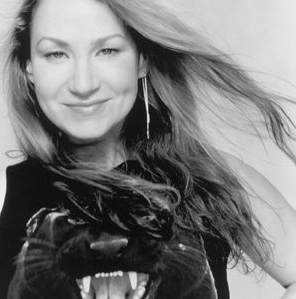 This song is inspired by a woman who would sell drugs openly on a street corner, with her child in a stroller next to her. Joan would see this woman from her apartment window. The mandolin is very softly strummed throughout the song but adds a poignant jangle. St. Teresa of course was the first canonized woman/nun, a figure to whom female Catholics relate and idolize.
---
Boat on the River – Styx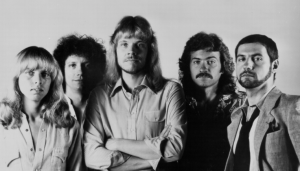 This is possibly the best example of mandolin use on this list. The mandolin is accompanied by an accordion, stand-up bass and acoustic guitar, and revives a very traditional mandolin sound with minor chords, solo picking and tremolo strumming during the instrumental bits. It sounds just like a medieval folk song.
---
Rag Mama Rag – The Band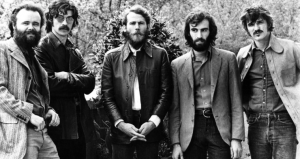 Another example of honky-tonk train blues, this song sounds just like one you'd hear a band playing when you walked into a western saloon. It sounds like a fun loose song, but all the playing is right on point and will get you grooving. It is one of their most famous songs: fans loved it for its toe-tapping fun. It's so lively it could be in an old cartoon.