Today we're going to talk about the all time classic rock songs featuring mandolin.
But first, here is a song called Come With Me My Giselle that dates back to around 1300 A.D., so you can hear how mandolin originally sounded back then when played by the bards of the day.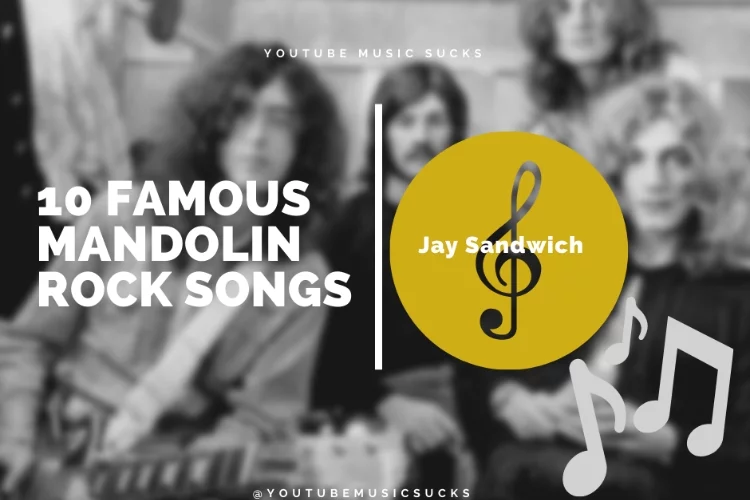 In terms of playing, the mandolin is an instrument that requires organic movement with loose wrists. It is a very moody sounding instrument, whether it plays a happy tune or a sad one.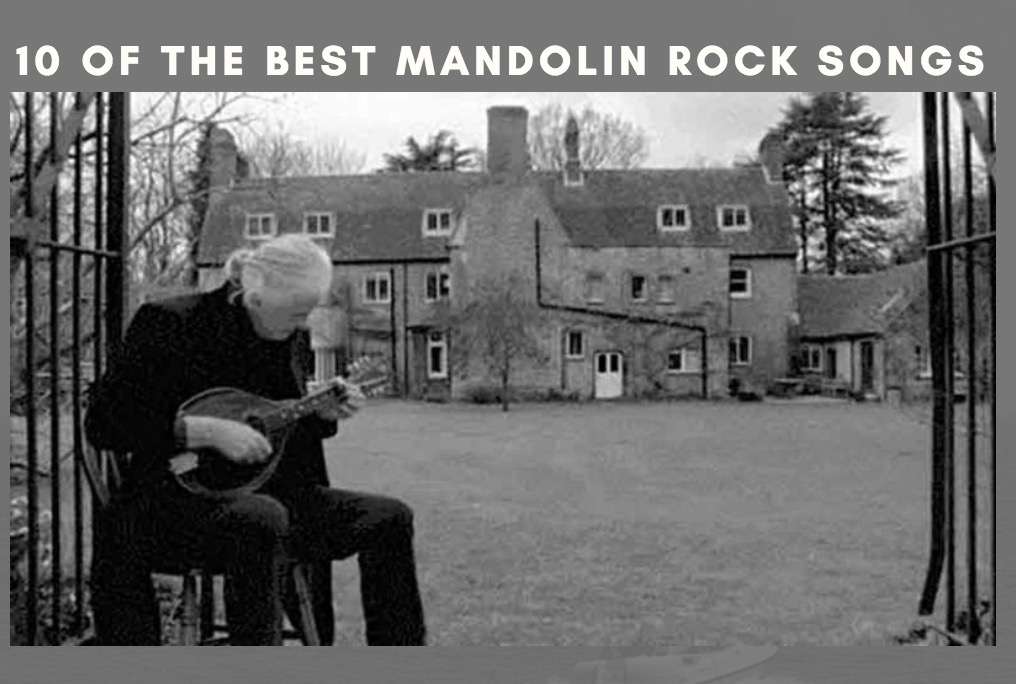 In the days of yore, there were a number of instruments which people played to pass the time, and sometimes deliver dire news. It's amazing that the mandolin has stood the test of time, although not entirely surprising really as it has a very distinct and emotional sound. Hence, it is still played in many type of music today - particularly it adds something special to rock songs.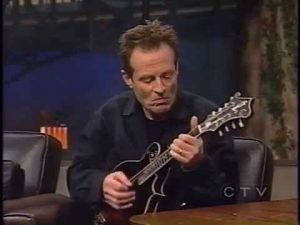 Mandolins In Rock Music? Yes, Please!
Because of its past, many people don't expect mandolins to show up in classic and / or modern rock music. These days, you more often hear mandolin in bluegrass bands.
And yet, once in a while, it does make an appearance in a rock song with either a cool riff or sometimes it is the featured instrument of the entire song. Doubters might question the combination of rock and mandolin. But not to worry, it usually sounds not just good, but often great!
Popular bands you know and love like Led Zeppelin, R.E.M., and the White Stripes have employed the unique sound of this instrument in some of their best loved songs!
10 Famous Mandolin Rock Songs

So, here are 10 of the most popular, famous and indeed best mandolin rock songs ever written. They might even make you want to pick up the instrument and learn to play. Have fun listening to these great tunes and hearing some of their backstory to boot!
Friend of the Devil from Grateful Dead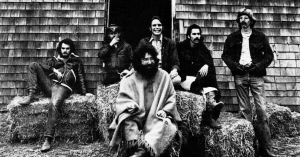 This song was released in 1970, a popular era for the use of mandolin. Acoustic strings were widely used in rock songs of the time.
It is highly popular and to this day is covered by many musicians, for it features G scale notes and acoustic instrumentation. Definitely one of the best rock songs with mandolin out there.
The lyrics describe a man who is on the run, though his crime is never fully explained.
It says, "A friend of the Devil is a friend of mine," though it is clear through the lyrics that the character is on the run from all the questionable choices he's made, and the circle will never break.
And here's a live version of Friend of the Devil, featuring famed mandolin player David Grisman playing along with Jerry Garcia.
For interest' sake, here are the handwritten lyrics that the 'Dead wrote themselves.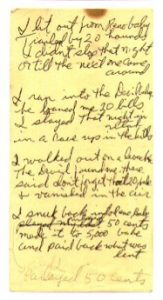 Battle of Evermore from Led Zeppelin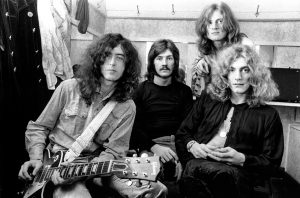 Released in 1971, this folk duet is about Lord of the Rings, and mandolin would be a natural choice of instrument for this one. The Battle of Evermore is sometimes lovingly referred to as "the Led Zeppelin song with mandolin".
Page played the mandolin for this track, although it belonged to Zeppelin bassist John Paul Jones. Page once explained the writing of the song, saying "The Battle of Evermore was made up on the spot by Robert and myself. I just picked up John Paul Jones's mandolin, never having played a mandolin before, and just wrote up the chords and the whole thing in one sitting."
The mandolin, as you may have noticed, is a rather small instrument and it's favoured for its portability, as musicians would travel and tell stories using the instrument. These people were called bards. This song carries on that legend, using imagery from the popular fantasy series to create a bard-worthy tale.
There isn't a huge amount of live Led Zeppelin footage, but here's the band playing The Battle of Evermore back in 1977. Interesting to see how they pull it off live, with JPJ and his crazy multi-necked guitar and unique vocal additions.
Did you know, Zep's Going to California also features mandolin?
Maggie May of Rod Stewart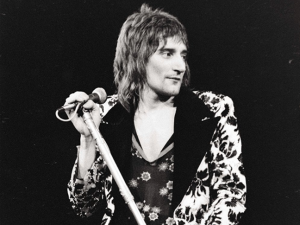 Another song from the early 1970s, this is one of Rod Stewart's best known tracks. It describes a relationship between a boy and older woman, and is based on his personal experience.
Rod himself said that the song is about his first sexual encounter with a lady at the 1961 Beaulieu Jazz Festival. So that's what the song is about, but the name Maggie May was apparently "… an old Liverpudlian song about a prostitute." Interesting.
It was a widely regarded song, topping the UK charts not to mention the USA, Canada, and Australia back in 1971.
On the recording, the actual player of the mandolin was Ray Jackson of Lindisfarne. Rather insultingly, Stewart's sleevenotes for Every Picture Tells A Story read: "The mandolin was played by the mandolin player in Lindisfarne. The name slips my mind."
Another great Rod Stewart track featuring mandolin is Mandolin Wind.