There are countless folk songs that have been written over the years, and many of them are enjoyed by people from all walks of life. While there are certainly some folk songs that are more popular than others, there are a few that stand out as being particularly special. In this blog post, we will discuss some of the best folk songs that everyone should know. Whether you're a music lover or not, we highly recommend giving these tunes a listen!

Top 12 Best Folk Songs That Everyone Should Know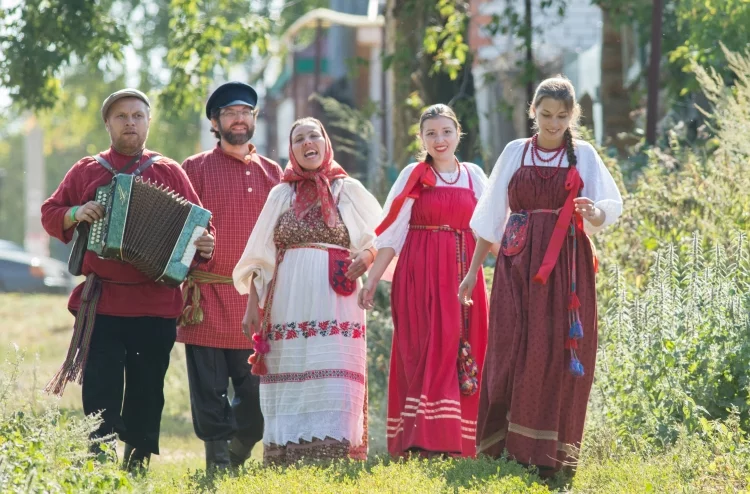 These are 8 of the all time best folk songs that everyone should know. Whether you're 9 or 90, it's unlikely that you haven't heard the songs on this list. If you, by chance, haven't heard them, hear them now, for they are classics.

Goodnight Irene by Huddie William Ledbetter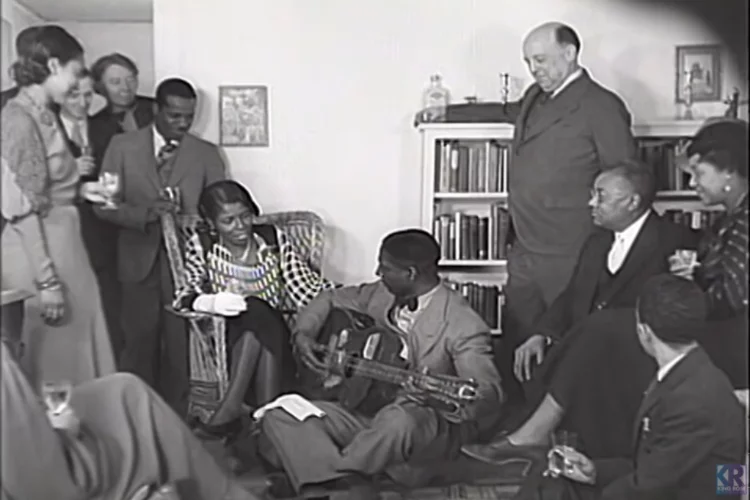 This song was originally written and recorded by Huddie Ledbetter in 1933. It's been redone in the years since- most notably by The Weavers who recorded their own version just one year after his death.
It lasted over 25 weeks on the Billboard Best Seller chart. With its popularity, most people are more familiar with the lyrics from The Weavers than those from Ledbetter.
The success of The Weaver's version of the song brought out more artists who did their own take on the song. Frank Sinatra, Moon Mullican and Paul Gayten all have chart topping hits with the song that same year.
Where Have All the Flowers Gone? By Pete Seeger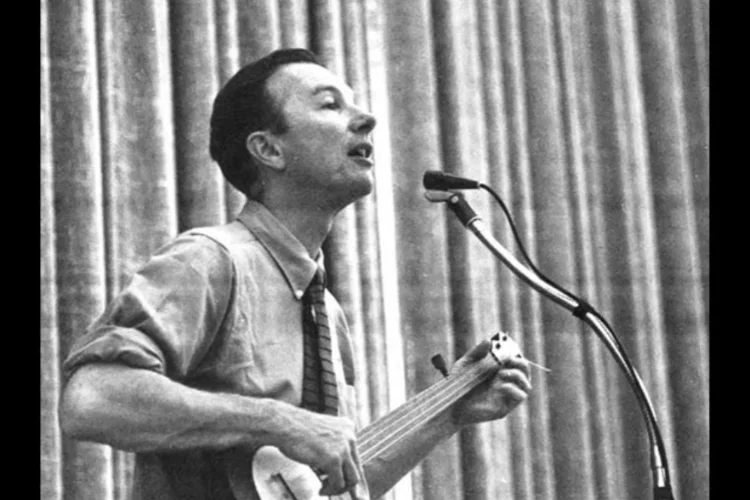 Part of the song was written by Pete Seeger in 1955, but more was added by Joe Hickerson in 1960. He was inspired to write the song in October of '55 when he was on his way to sing at Oberlin College.
It was after his group "The Weavers" was disbanded after being blacklisted during the McCarthy Era. The song's verses were released in a magazine first before Seeger released a 45 single of the song in 1964.
It went on to be inducted into the Grammy Hall of Fame in 2002. It's been done by some famous groups since like The Kingston Trio and Peter, Paul and Mary. It was even translated by Marlene Dietrich and sung in English, German and French.
Bridge Over Troubled Water by Simon & Garfunkel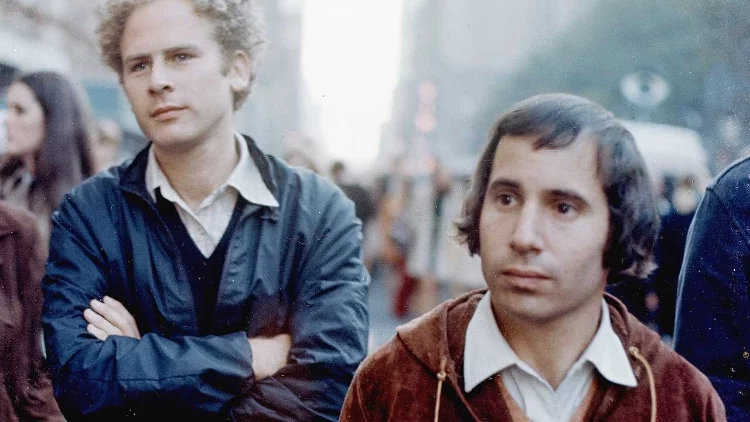 The song was composed by Paul Simon, and it's considered their signature song. It was released in January 1970. It's grown to become their biggest hit single.
It hit Billboard Hot 100 for 6 weeks. Over time, many artists have sung their own renditions of the songs from Aretha Franklin to Elvis Presley.
In total, over 50 artists have lent their voices to this incredible song. Rolling Stone actually printed a list of the 500 Greatest Songs of All Time, which put this song at number 48.
Although Simon wrote the song, he insisted that Garfunkel sing it. In later years, he actually began to regret that decision. It eventually led to frayed feelings and their breakup.
Mr. Tambourine Man by Bob Dylan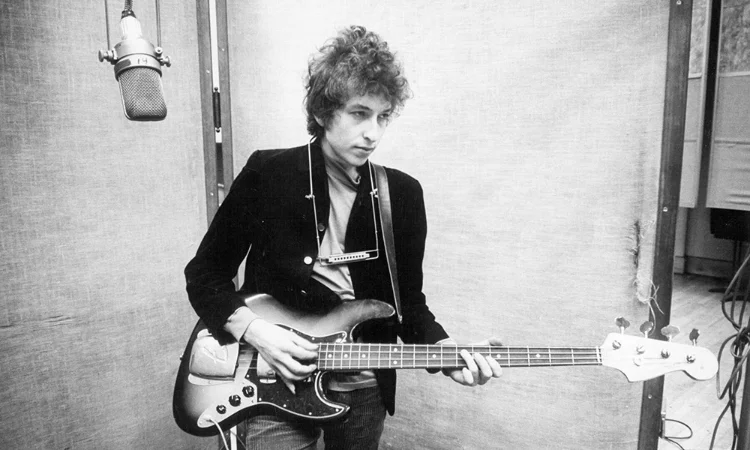 As popular as this song has been over the years - it's certainly one of the most well-known songs of our time - it's the only song that Dylan wrote to become number 1 in America.
What might not be known about the song is that Dylan wrote this on a road trip from New York to San Franscisco with some friends. Along the way, they smoked tons of marijuana.
They actually kept their supply going on the trip because they had mailed themselves some before the trip began. They would pick it up at post offices along the way.
It was originally written and performed by Dylan and released in 1965, yet it's a song that many generations know and love.
Puff the Magic Dragon by Peter, Paul and Mary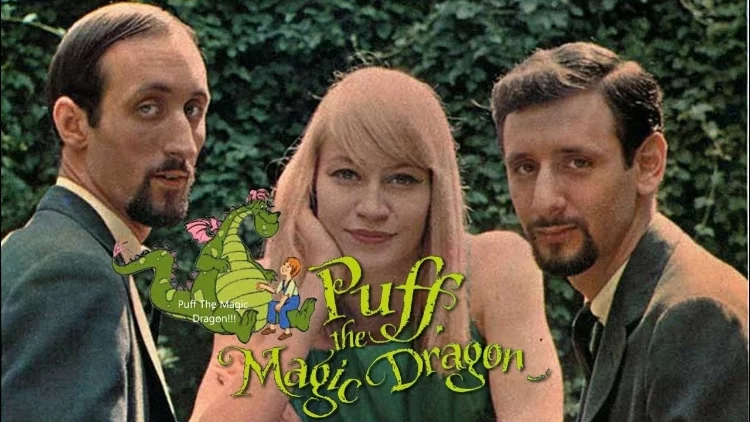 The lyrics for the song were based on a poem written in 1959 by a student at Cornell University named Leonard Lipton. He used a typewriter to get the poem "out of his head" then promptly forgot about it.
His housemate named Peter Yarrow looked for him years later to give him credit for the song. He's still getting royalties today.
There's always been a segment of people who believe that the song is referring to smoking marijuana as taking a "puff" on a joint or "draggin'" is the smoking itself.
Both Lipton and Yarrow reject the interpretation.
Sounds of Silence by Simon & Garfunkel
This is another song written by Paul Simon between the years of 1963 and 1964. It was eventually released in 1964, but didn't meet with much success.
The duo broke up after the failure, but the next year, it began to get play on radio stations on the east coast of the U.S. The producer remixed the track and released it in 1965.
The duo reunited and released the song on their second album with the same name. It was added to the National Recording Registry in the Library of Congress in 2013 as a historically and culturally important song.
If I Had a Hammer by Pete Seeger
The song was written by Lee Hays and Pete Seeger. It was first recorded by The Weavers, but the version that most people know is the one sung by Peter, Paul and Mary nearly 12 years after it was first released.
It was chosen as a song to inspire during the Civil Rights Movement.
This Land is Your Land by Woody Guthrie
This is one of the most popular folk songs in the United States. It might even be called the national anthem. He wrote the lyrics in answer to a song that was driving him crazy on the radio, which was Kate Smith's song "God Blessed America for Me."
This sarcastic version of the song was soon forgotten and didn't resurface for almost 5 years. It was revived in the 60s as part of the struggle for social justice in the U.S. The Library of Congress added it to the National Recording Registry in 2002.
Thanks for reading! If you think we missed anything, leave us a comment so we can check it out.
"The Wanderer" by Dion
The song "The Wanderer" is over one hundred years old, originally written by Dion (his last name is unknown).
While some people may consider this to be a folk song, the originality of many of its lyrics sets it apart. It's safe to say that while this song was popularized by Dion, he did not truly pen it.

The lyrics of "The Wanderer" speak of the longing for home and love, as well as betrayal, greed and death. It was very popular with sailors because it spoke so much of the sea. I've never found a good explanation for why Dion decided to write such a song, but there was enough variation in each version that he or she who sang it could add his or her own piece and thus own the song.

"Tom Dooley" by the Kingston Trio Is a Murder Ballad That Has Been Covered by Many Artists Over the Years
The folk song "Tom Dooley" was written by the Kingston Trio in 1958. It tells of how "Tom Dula" (sometimes transcribed as "Dooley") murdered Laura Foster after she broke off their engagement, and then fled to Tennessee where he was arrested for horse thievery. The song was a hit in 1958 and it remained at No. 1 on the Billboard Hot 100 in 1959.
The song has been covered by many different artists, with one of the more popular versions being by Joan Baez. The Kingston Trio's performance of this song is considered to be an important cultural artifact because it represents a time when folk songs (such as those by Bob Dylan) became popular.
"John Henry" Is a Traditional Folk Song About a Steel-Driving Man and His Epic Battle With a Machine
"John Henry" is a folk song from the United States about a man who worked laying track for a railroad. The story goes that he competed against a machine and won, but died in the process.
The legend has been traced to West Virginia in the 1870s. In 1910, John Henry was described as an "iron-driving man" who worked for the Chesapeake and Ohio Railway in the town of Talcott. The song was based on a man who worked laying track in West Virginia at around that time, though there is no evidence that he worked on the C&O railroad or that he was called John Henry.

In 1934, Huddie William Ledbetter (Lead Belly) rewrote "John Henry" as an uptempo twelve-bar blues. Folklorists, such as Alan Lomax and his father John A. Lomax, helped keep the legend of John Henry alive in print.

The legend states that John Henry is the strongest man alive, so strong he can smash a rock to pieces with his bare hands. He is challenged by a steam drill, which he defeats in a race to dig holes for explosives. The exhausted man dies with hammer in hand, having fallen over just after beating the machine.
"The Times They Are A-Changin'" by Bob Dylan Is One of the Most Famous Folk Songs Ever Written
The lyrics of the song talk about a changed society and nation over time. It talks about how the times have changed from the older generation, as well as from those living during that era to those being born in increasingly different circumstances. The verses list examples of this change as far as music, equality, poverty levels, war ("the wild beasts of war"), and the motivations of individuals. The chorus summarizes this as "the order is rapidly fadin'" and that "the first one now will later be last".
The song was written by Bob Dylan in 1964 for a possible Frank Sinatra album, though it didn't make the final cut. It was then released as a single on Columbia Records, and quickly became a folk anthem of a generation.

Bonus Track: Philip-John K Mauro's folk song Heart Box
Philip-John K Mauro's folk song Heart Box was intentionally written with minimalism in mind. The song reflects many folk song formats by finger picking a delicate guitar, while singing a dynamic melody. This version has some acoustic percussion added for a well rounded live take. If you have time for new material please follow the link to his channel and enjoy.
Conclusion for Best Folk Song Finder
Folk music is a genre that has remained popular for centuries. It can be heard in many different cultures and countries, with the common theme of storytelling through song. These songs are passed down from generation to generation by word of mouth, often without any written lyrics or sheet music (although some contemporary folk musicians use these formats). The style varies across regions but most commonly relies on traditional instruments like guitars, banjos, mandolins, fiddles and harmonicas as well as other acoustic instruments such as flutes and accordions. In this blog post we've highlighted our top five favorite folk songs from around the world - do you share our favorites? What are your favorite types of folk songs? Let us know!