Today, we are reviewing the Top 5 Best Home Karaoke Machines of 2017. We are huge fans of karaoke since karaoke is a fantastic way to blow off steam and a great way to spend a Friday night.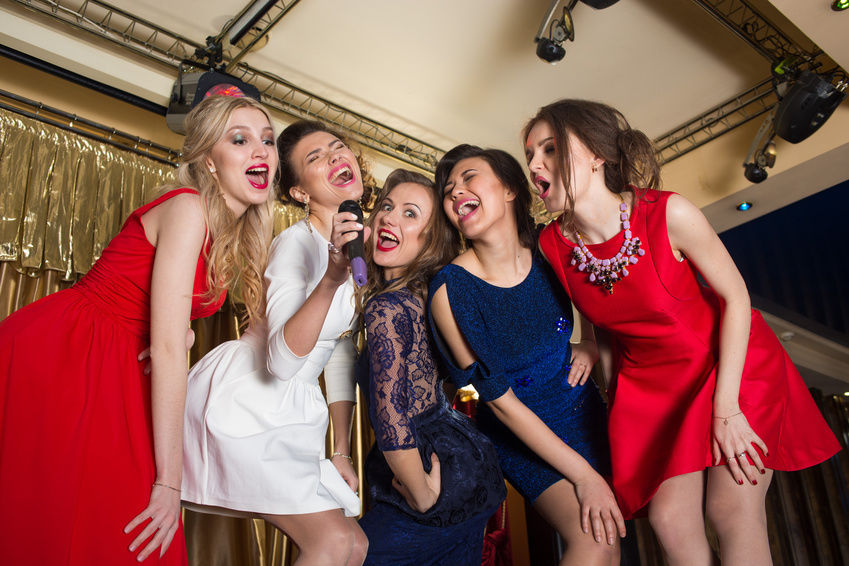 We realize Karaoke bars can get quite pricey, and any party host knows if you want a kick ass party, you'll have the best karaoke system money can buy – or even what you can afford on a tight budget.  The following machines are all high quality, but the price points do range as some provide more features than others.  If you have the money to spend, by all means, these more expensive systems will not let you down, but there others here for people on a tighter budget in mind as well. Enjoy!
#1 – Singtrix Home Karaoke System
Our first recommended karaoke system for home users would be the Singtrix. This is a fantastic machine with so many amazing features!  
This is everything a person would need and want in a machine. It comes with a special microphone that can make any sound half decent with pitch correction, 40 watt speakers, device holder and a special effect control board to make assures any performer can have a fantastic performance.
With over 300 effects and a natural pitch correction this system is highly recommended. We aren't the only ones talking about how fantastic the singtrix is. The Singtrix has been endorsed by many celebrities and talk shows.
Read our full review of the Singtrix here
---
#2 – Ion Audio IPA25P Block Party Portable Live Wireless Speaker System
The Ion Audio IPA25 isn't necessarily a karaoke machine, but you can use it as such. The Ion Audio Speakers can make any party lit – as it comes with party lights attached to the speakers. We also recommend a microphone that would be excellent to use with the system – Regality Wireless Mic.
These two together can make any get together into an instant party. This is a great machine and pairs well with the microphone. This machine is great to take anywhere as it's incredibly portable.
Read our full review of the IPA25P Block Party
---
#3 – Akai KS800-BT Bluetooth Karaoke System
The next machine we recommend is the Akai KS800-BT Bluetooth Karaoke System. This is a great, easy to use and most importantly very affordable.
The Akai KS800 is bluetooth compatible, however it also has a 7 colour display screen attached to the system along with a CD player for those who like still have a large binder filled with karaoke cd's. You can also attach a USB to the machine and record your performance or to play music from the system.
The device also has an attachment that can hold your devices as well if you were to use the bluetooth feature. We highly recommend this product from young children, teenagers or beginners looking to add a little flair to their parties.
Read our full review of the Akai KS800
---
#4 – Memorex Sing Stand 3 MKS-SS3 Home Karaoke System
The Memorex Sing Stand 3 is a literally a whole karaoke set up wrapped up in one neat package. The microphone stand has the whole system contained within it. We were blown away with the uniqueness of this device. The bottom of the mic stand is the base speakers, going up the mic stand there is also a device holder.
This machine is also bluetooth compatible. The machine settings can be controlled by the base controls found on the bottom of the system. This system is also affordable and great for beginners. We highly suggest checking out the karaoke system! 


Read our full review of the Memorex Sing Stand 3
---
#5 – RockVille Karaoke Machine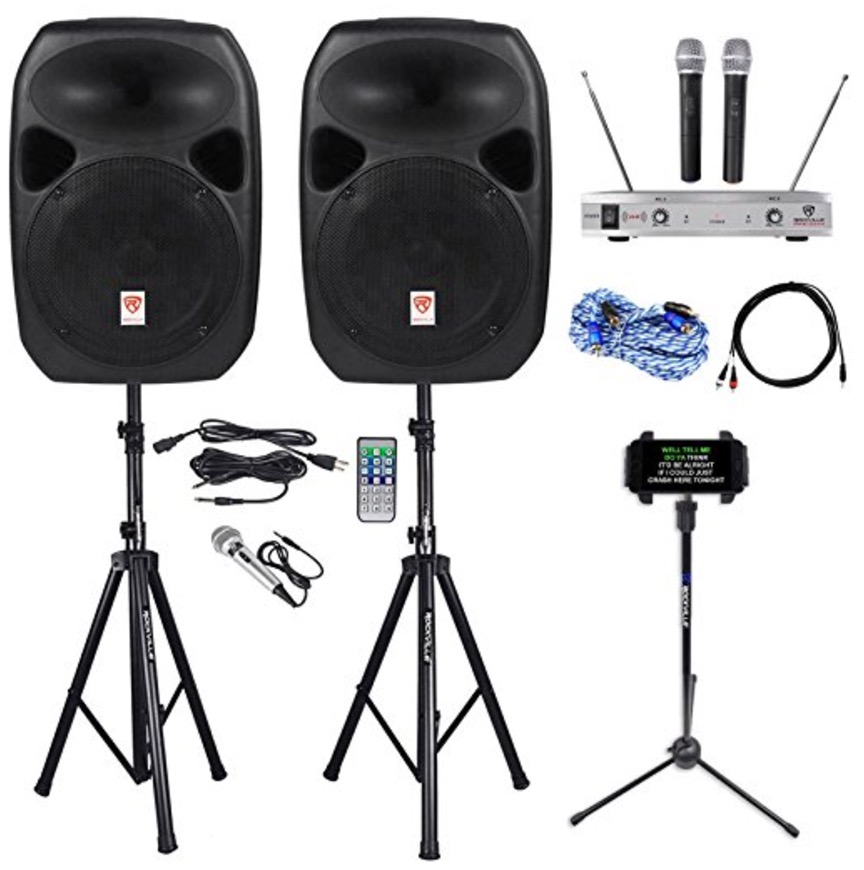 The last system we recommend is for the pros. This machine is a beast! It comes with two large 1000 watt speakers, two wireless microphone with a transmitter, a device tripod that allows you to hold your device right in front of you without you holding it.
The microphones were designed to limit feedback and avoiding any type of interference. The system can be paired to any smart tv as it's compatible with bluetooth. This system is to over exceed you expectations.
This karaoke system can also be controlled with a remote allowing you to fix minor problems through the remote.
This is a great system for those who are thinking about starting up their own karaoke business. However, having this type of system is great to have on hands as the speakers are quite useful and would blow anyone away. 


Read our full review of the RockVille Karaoke Machine
---
Wrap Up
I hope you enjoyed our recommendations and find the karaoke system that fits your needs. These are some amazing systems and worth checking out!