The advent of progressive rock has created a very interesting niche genre over the years. Much like classic rock itself, prog rock has evolved in ways which were unpredictable and somewhat even unexpected.
Today we have many bands which label themselves as progressive, however only one has truly pushed that title to its very limit.
Dream Theater wasn't the band which invented progressive metal, but it sure is a band which has elevated it to where it is today.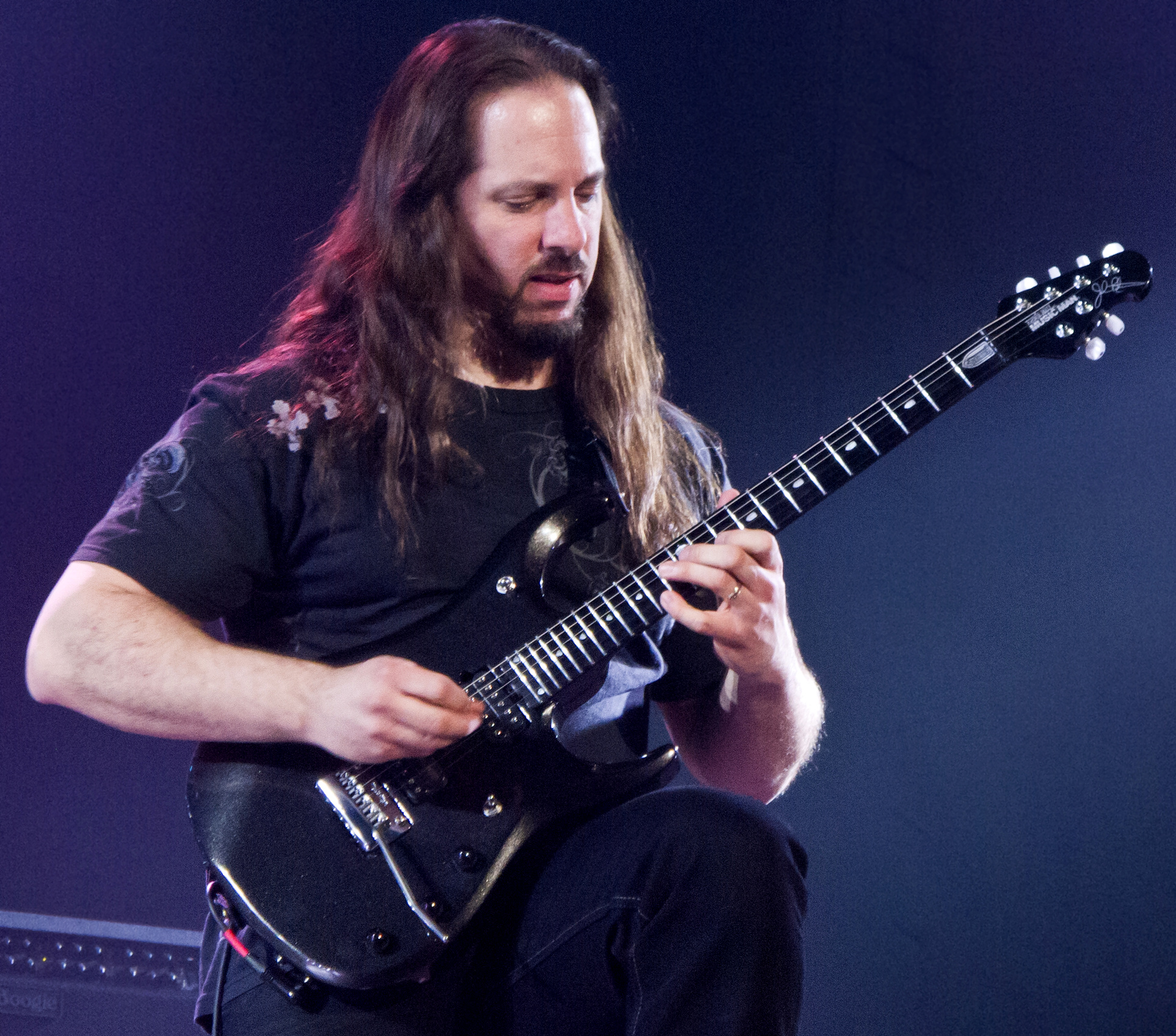 Each member of this iconic band is an extremely talented and skilled musician. However, among equals, John Petrucci is one who stands out the most. His technique and ability to put together complex tonal structures put him in a category of guitarists where only the greatest reside.
This man is a guitar genius of our age. There are essentially two components to what makes Petrucci so interesting. First, and most obvious one, is his skill. He is one of the rare guitar players to explore the limits of guitar technique without sounding clinical. The other factor is the gear he uses to achieve his tone.
John Petrucci Guitar Setup & Rig Rundown
Progressive metal on its own is highly dependent on finely tuned equipment. Once everything is plugged in and rolled off, the combined tone of the whole band just has to be clear enough to allow each detail of each instrument to push to the surface.
Dream Theater's ability to get this done, and even push the envelope in some ways while doing so, has been known for years. Creating music with such 'limitations' meant that Petrucci and the rest of Dream Theater required a specific level of skill and experience to dial everything in just right.
Today we're going to take a look at what type of equipment John Petrucci uses, or has used, and how that reflects on his tone. As usual, we'll start with guitars and then move one to accessories and other gear.
Preferred Guitars
When it comes to guitars, there is really only one brand which Petrucci trusts to deliver the necessary performance, and that's Music Man. So much so that John has developed a very healthy relationship with the company, which has later resulted in full-fledged cooperation.
One his signature models, which he uses extensively, is the Ernie Ball Music Man John Petrucci JP12. This guitar is basically the material incarnation of everything Petrucci wants and stands for.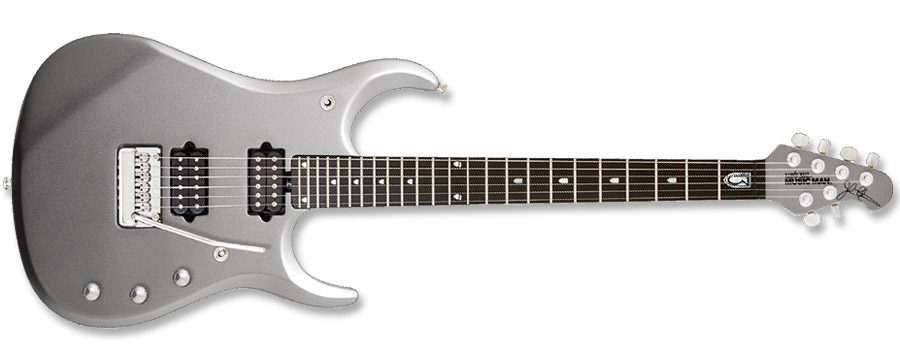 There are also Ernie Ball Music Man JP11 series, which are a bit different from the JP12, but generally offer the similar type of experience.
Trying to frame Petrucci's potential into a single guitar is simply impossible. That's why he has a number of Music Man guitar series which either bear his name, or are a direct result of his ambitions.
Even though Music Man will always be the brand associated with Petrucci, he has also used a number of Ibanez guitars in the past.
---
Favorite Amps
Petrucci's obsession and drive when it comes to building a perfect guitar, is surprisingly not present in his choice of amps. In this area, Petrucci follows that old adage which states that you should fix something that isn't broken.
Ever since he first heard Mesa/Boogie amps, it was pretty much a done deal. On any given day, you will find him with two Mark IVs hooked to a set of Mesa/Boogie 4×12 cabs. These are of course loaded with Celestion vintage 30 speakers.
Here is John Petrucci talking about the JP-2C.  Check it out!
This is his standard rig. With that said, he has been using Mark IIC+ heads in the past, as well as Mark Vs. Even so, you will rarely find an amp that isn't a Mesa/Boogie in his inventory.
---
Most Used Effects Pedals
Due to the nature of progressive metal, Petrucci has been prone to using a whole variety of effects pedals. His pedalboard is not as busy as some, but it definitely isn't simple.
Some of the regulars which you can see on his board during any given performance are the Ibanez Keeley mod Tube Screamer TS9DX Flexi overdrive pedal, Boss DS-1 Distortion pedal, MXR Stereo Chorus, TC Electronic 1210 Spatial Expander/ Stereo Chorus/ Flanger and more.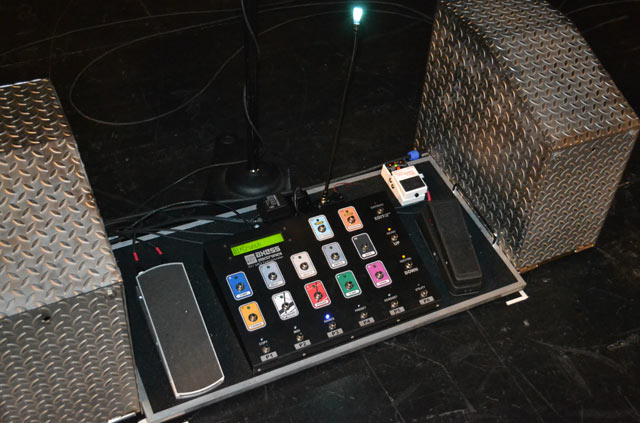 With that said, Petrucci likes to use a whole variety of rack mounted effects and processors. Standalone pedals are great to an extent, but the level of sonic work Petrucci is doing requires something a bit more flexible and powerful.
For example, instead of using a standard reverb pedal, Petrucci will have his T.C. Electronics M3000 hooked up on the rack. There's also a whole lot of preamps and other rack mounted units present during every one of his stage performances.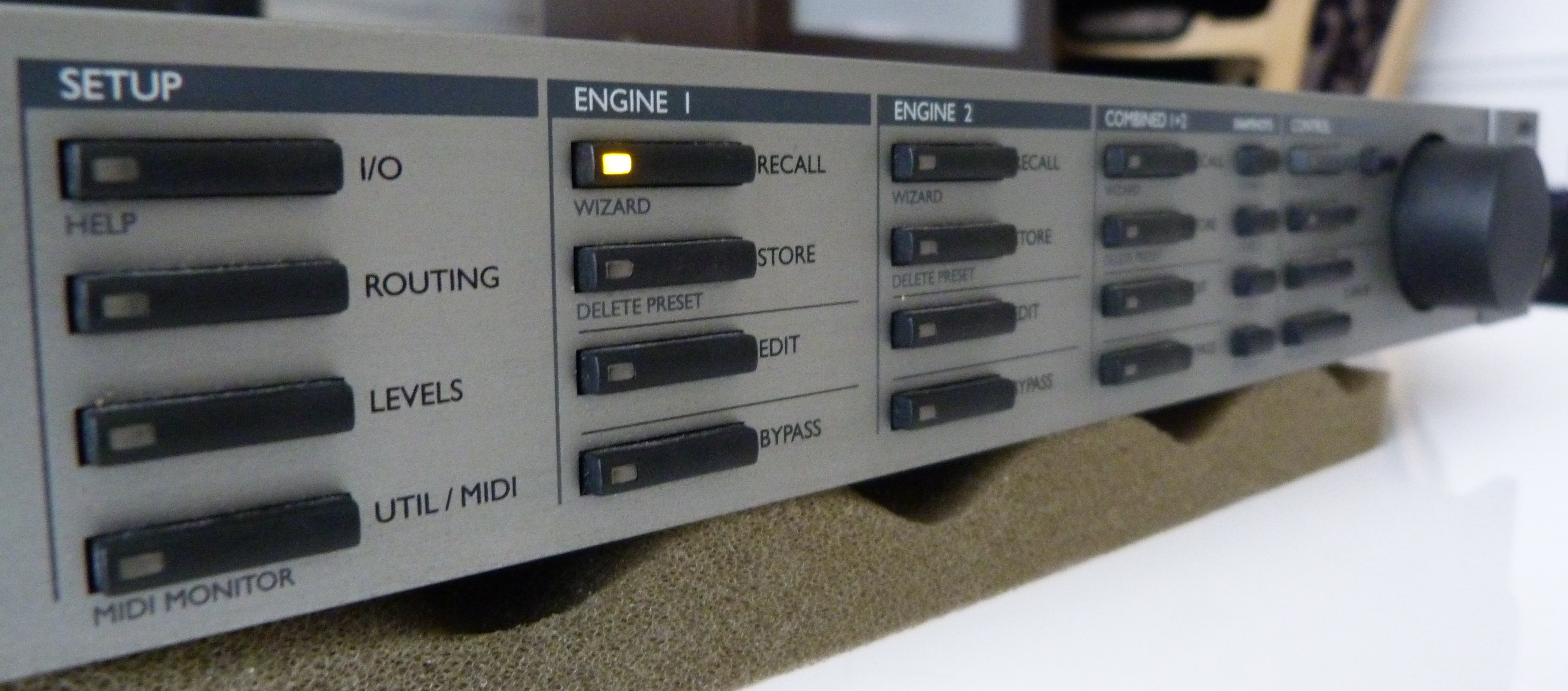 As a side note, John was one of the first guitar players to really popularize the use of Dunlop's Jazz III picks. Before he came along, these were used mostly by musicians looking for that heavy attack. These days, Dunlop Jazz III is more or less the quintessential metal pick.
---
Final Thoughts
What makes Dream Theater so special is the fact that every single band member is on the very edge of their instrument's skill range. That isn't all that surprising once you learn about all of their backgrounds.
Petrucci stood out in this elite company due to his ability to convey emotion through technically sound guitar sections. He can blow your mind with his speed and complexity, but at the same time tell a story with his music.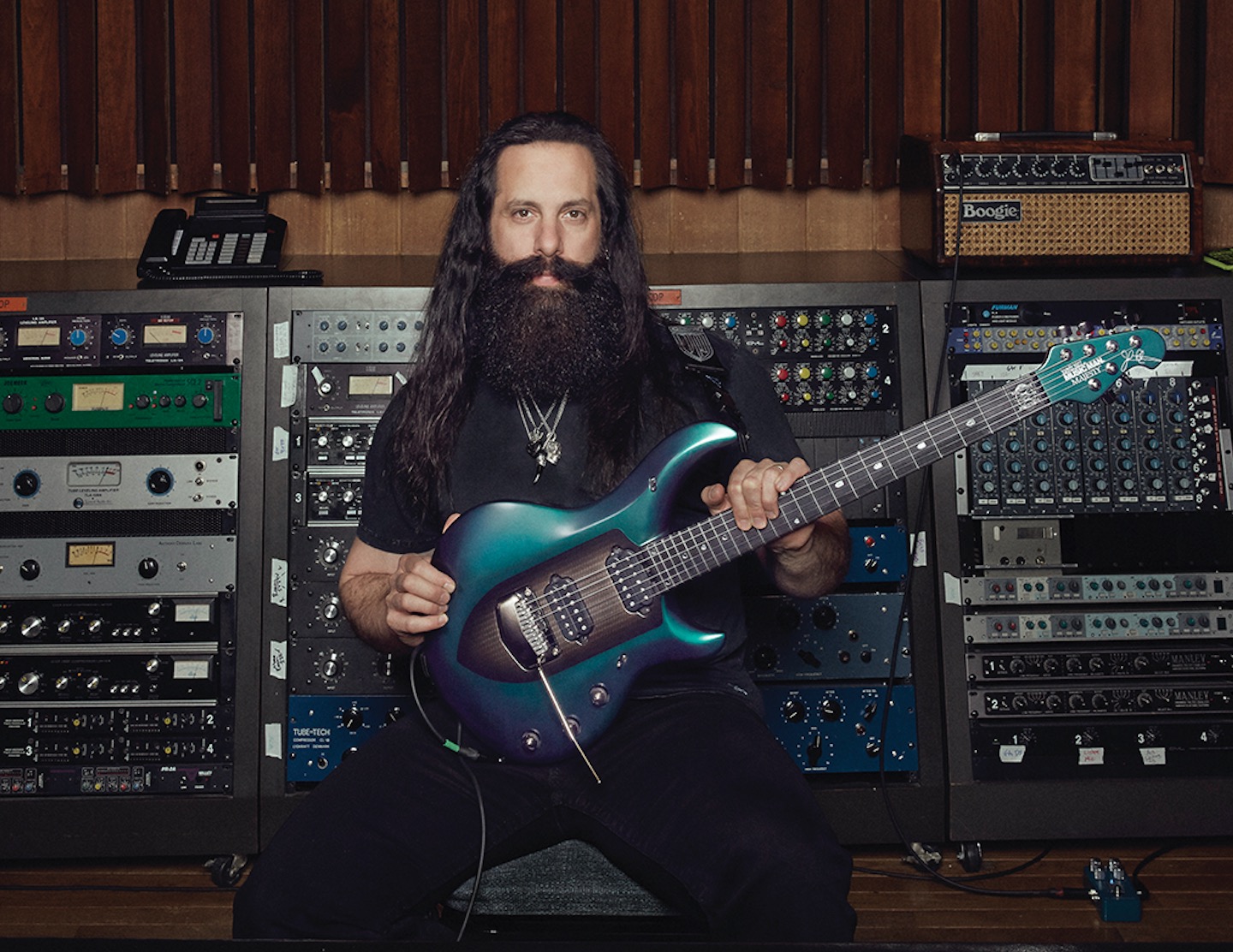 As cliche as that sounds, finding a guitar player capable of performing at such a level is pretty rare. If you are trying to figure out how to get that Dream Theater sound for yourself, we can only recommend that you find yourself a Music Man guitar, or at least Petrucci's set of pickups.
Everything else can be reproduced with more or less standard equipment. Well, that applies if we disregard the obvious Mesa/Boogie requirement. In all honest, Petrucci is the Hendrix of our times, and is already taking on that type of reputation.