Whenever someone starts talking about who is currently among the best guitarists alive, one name appears every single time.
Joe Satriani is considered to be the true master of guitar. There are many great guitar players out there, but rarely anyone reaches the level of skill this man has.
Now watch as he lays down the classic "Surfing With The Alien", live at Sweetwater.
Satriani is capable of squeezing out performance from his gear which is often beyond what is considered possible. A true virtuoso.
For someone who experiments with sound to a such as extent as Satriani does, it takes a lot of equipment to satisfy his requirements.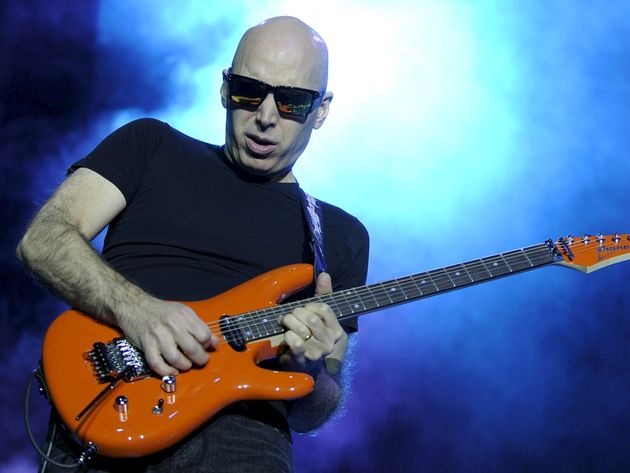 Our task today is to make a shortlist of Satriani's most favorite gear. This will include his choice of guitars, amps, and effects pedals. As you are about to find out, all kinds of brands will appear in his equipment inventory.
Some of them are expected to be seen there, others maybe not so much. Either way, if you're trying to figure out how to replicate a portion of Satriani's sound, you are in the right place.
Joe Satriani's Rig Rundown
Much like his former student and another god of electric guitar, Steve Vai, Joe Satriani also has a long lasting relationship with Ibanez.
This guitar manufacturer definitely knows who to work with, which is apparent from the success of the resulting signature models.
In Satriani's case, he actually uses several of the guitars he helped design. Let's see which ones are commonly used by him on stage.
Guitars
Ibanez JS-2400 in white is one of the Satriani's main choices. He's been seen playing this particular model numerous times, both on and off the stage. Ibanez JS2400 features a somewhat different body style than what we can usually see in Ibanez lineup.
The pickups are DiMarzio Mo'Joe and Pro Track, which give it the unique voicing. Needless to say, if Satriani chose this very guitar to be one of his top picks, it's a must-have model for anyone who can afford one.
Going further down the list we'll find Ibanez JS-1000 and JS-1200. These two also belong to his signature series but are not used as often as the JS-2400. With that said, he has been seen using both of these guitars on occasion.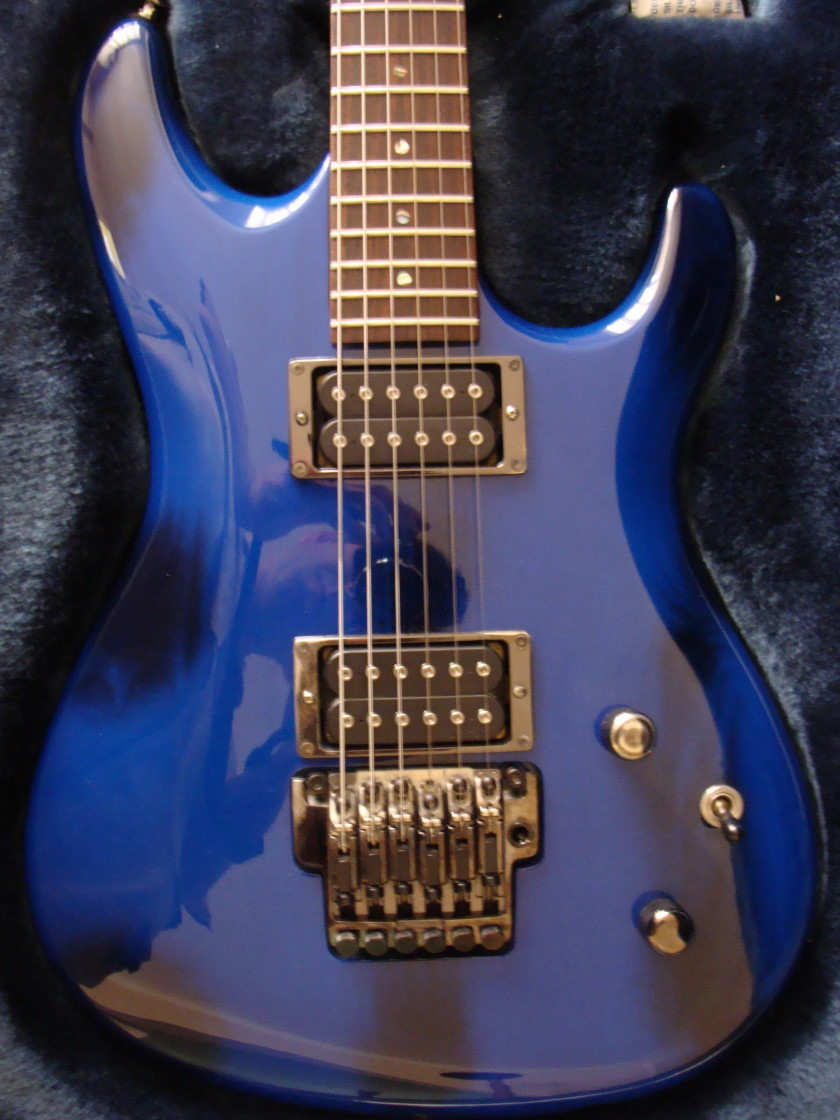 When it comes to acoustics, Satriani also prefers his Ibanez models. One that comes to mind is JSA10 in black. Just like the JS series we have mentioned earlier, JSA line of acoustic guitars also belongs to his signature series.
Amplifiers

Joe was always a Marshall guy. Unlike other guitar players near his caliber, he didn't get his own signature line of amps until just recently when he made a deal with Peavey.
Prior to that, Satriani mostly used Marshalls. One of his main pieces was the Marshall JVM410H amp head.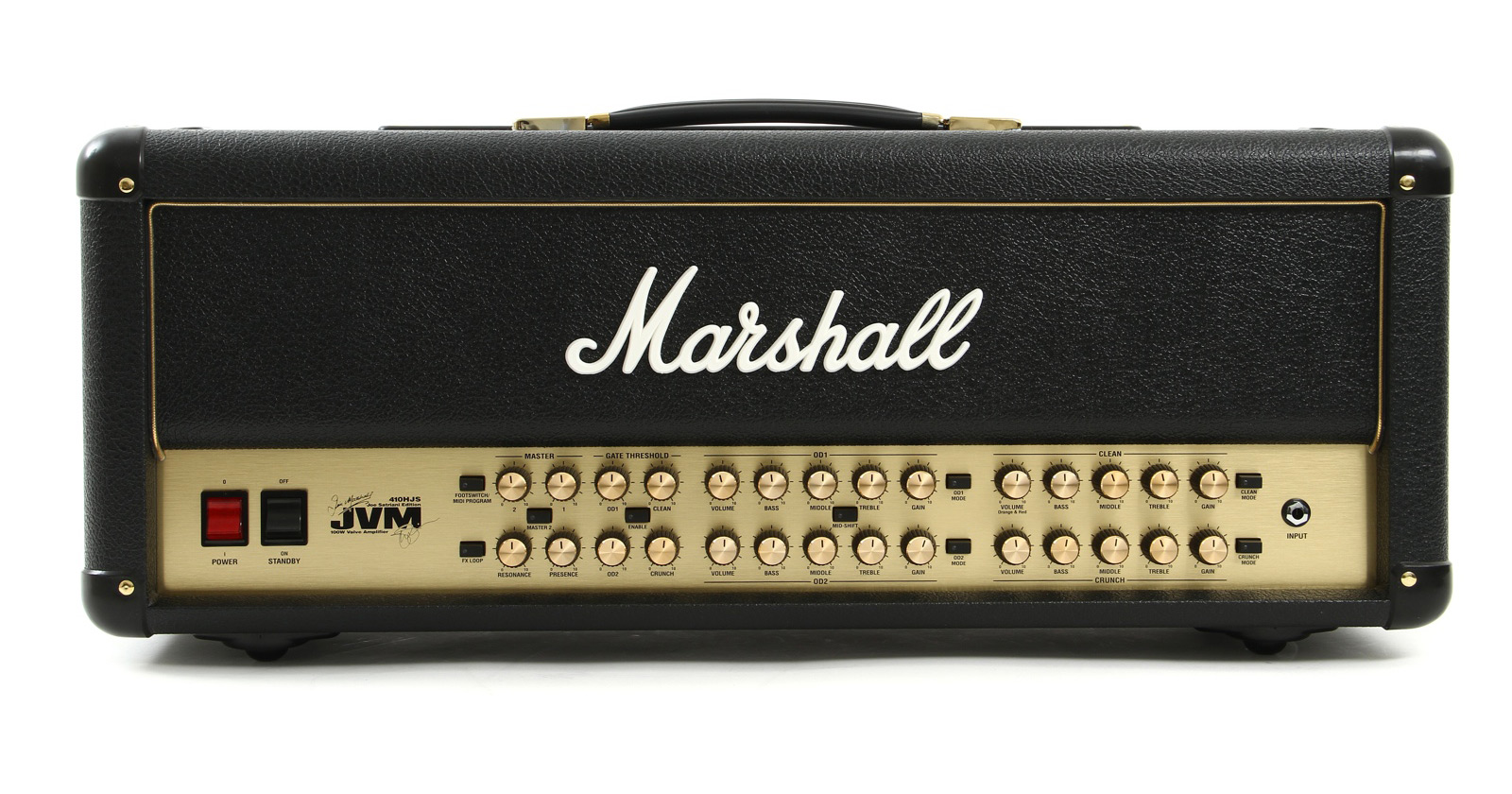 Alternatively, you can also try the Vox Valvetronix Amplifiers
However, this was no ordinary JVM. He had the head modified by Santiago Alvarez - one of Marshall's most talented engineers.
Another Marshall head he was seen using was the Marshall 6100 Anniversary head.
In terms of cabs, Marshall's 1960Bs were the go-to option. Each one had four 12-inch Celestions whose color Satriani found to be just perfect for his tone.
Once he got official backing from Peavey, his gear changed. Instead of Marshall heads we just mentioned, Satriani used the Peavey JSX Signature head along with JSX 212 combos.
Cabinets for this setup were always Peavey JSX 412s. With that said, Satriani has announced that he's going back to Marshall.
Effects Pedals
Listing all the guitar effects pedals Satriani uses or has been seen using would be too much for one article alone. We are just going to go over some most notable models.
Since Wah is such a big factor in his sound, let's begin this rundown with the pedal he uses for this purpose.
Vox Joe Satriani Big Bad Dual Wah was developed in cooperation with Vox, and it's exactly what Joe wanted from this type of effects pedal.
How different it actually is from other models which are available depends on how much you care about subtle changes to the tone.
For his distortion, Joe used the Vox Satchurator distortion pedal a lot. Only other model that has seen a lot of stage time besides this Vox unit, is a modified Boss DS-1.
In terms of modulation, there's a lot of familiar names on the list. We have Boss BF-3 Flanger, Boss CH-1 Super Chorus, Ibanez FL9 Flanger and more.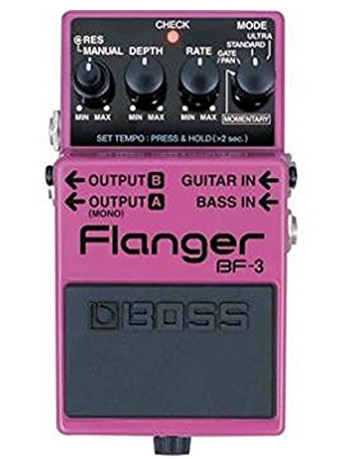 Accessories
Believe it or not, Satriani actually uses a lot of his signature model products. This goes way beyond guitars and amps. For example, you will find him playing his tours using Joe Satriani signature model picks.
Same goes for guitar straps. It's not that he's trying to sell this stuff by using it. On the contrary, he designed all of his signature products in a way that fits him the best.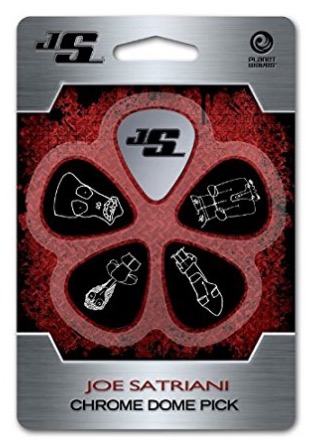 Finally, let's talk strings. Satriani is a huge D'Addario fan. On any given day you will most likely see D'Addario EXL120 electric guitar strings on all of his axes.
For the acoustics, he also uses a D'Addario set, only this time it's the Phosphorus Bronze EJ16s.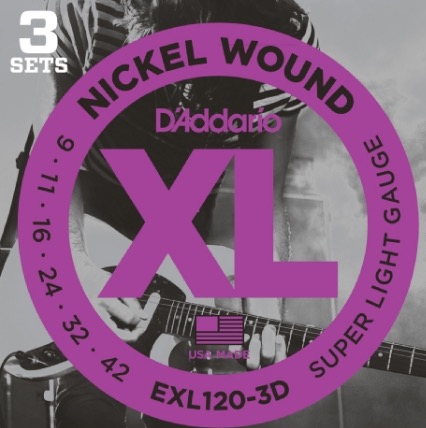 Final thoughts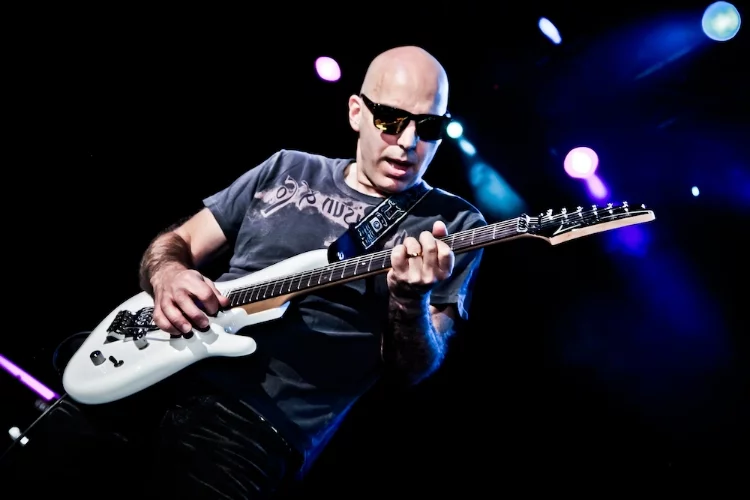 Satriani's tone is among the most desired ones in the world. A lot of guitar players are trying to nail down the same color of tone he achieves, but only a handful actually succeeds.
As you might imagine, the extensive list of equipment Satriani uses has a lot to do with it. The best way to start is to get one of his Ibanez signature models. The rest can be built piece by piece.
He is set to release his own Marshall signature amps which should, in theory, bring the same sound he used before switching to Peavey.
Maybe even better. If you are really trying to copy Satriani's tone, these two items should be on top of your list. With that said, a lot of one's sound comes from the way that guitarist plays guitar. And that is something that is much harder to emulate.