Last Updated on
By Youtube Music Sucks
Liberty DeVitto has done pretty well for himself as a professional drummer over the past few decades.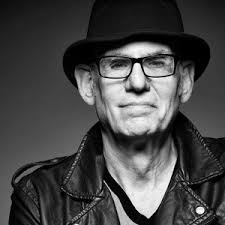 His success story is as inspiring as any musician could hope for.  DeVitto basically taught himself how to play drums, motivated by sheer enthusiasm for the instrument, at a young age, and worked his way into the music biz, where he has gone on to become one of the most respected and appreciated hired gun drummers out there.
This might explain why he appears in the 2017 documentary Hired Gun, which is about the best of the best musicians who are called upon for sessions with some of the world's biggest musical artists, whether it be for a recording gig, or a touring gig of immense proportions.  
Having drummed on dozens of records in all manner of styles, Liberty DeVitto has drummed for and with musicians like Carly Simon, Paul McCartney, Rick Wakeman, Meat Loaf, Karen Carpenter, Stevie Nicks, and, of course, Billy Joel, with whom he played with for 30 years, give or take.
Liberty is credited as having drummed on 150 million records sold worldwide!
Although his drumming style is quite varied, which is why he's called upon by such a wide swath of musicians globally, I think it's safe to say that Liberty is predominantly a rock drummer, and you can hear his punchy playing on most of the records he appears on.  
Here's one of the dozens of songs you've probably heard him playing on with Billy Joel from the classic album, 52nd Street, called "My Life".  Dig that snare sound!
These days, you can hear him rockin' n' rollin' with his current band, the Slim Kings, who can be seen on tour these days around the country. 
The Slim Kings are singer and guitarist Michael Sackler-Berner, R&B bassist Andy Attanasio, and DeVitto.  They perform their own originals as a rhythm and blues power trio.
The Slim Kings are a workhorse band, and they love to get their groove on.  Here is one of their more recent videos, for a song called Dangerous Place.
This band loves to play, above all else, and they get around.  Here are the Slim Kings playing their song, "Colombian Money", on the Artie Lange show.
As luck would have it, I got a chance to chat with DeVitto and ask him some questions around his recent exploits, and the something which is close to my heart as well, which is DRUMMING.
Please enjoy my little Q&A with Liberty DeVitto.
I would assume you prefer playing live to playing in the studio.  Do you?
I actually like the studio better. I get to be two different people. One who plays the drums and then the other who listens back and decides if it's good or not . 
Do you still have an association with Little Kids Rock?  How's that going?
Yes I do, and in about a month we are doing the gala, and I will be playing with Trombone Shorty and Paul Shaffer. 
Is there a "New York" style of drumming that you are aware of?  If so, what are the characteristics of that style?
There are so many different cultures in NY, they all bring their own music. It is a very aggressive city and I think that comes out in ones playing. 
If there was a band you could have jammed with from the past, who might it be…and why?
Traffic, I love Steve Winwood's voice . 
Has anyone ever called you a jazz drummer?  Or jazzy?  And, if they did, would that be a compliment or how would you take that?
The amount of jazz I can play can be heard on the song Zanzibar.
How often do you play drums these days, and in what context?  Still playing with the The Lords of 52nd Street?
I live in Brooklyn so I don't have drums in my apartment. I play when I am with my bands. I have two right now . The Lords of 52nd street, and the Slim Kings.
Do you still practice?
I do have a practice pad in the draw of my coffee table. 
When you come up with a drum part for a song, do you try to make it simply fit in with the song, or do you purposely like to come up with challenging parts just to keep you on your toes?  I say this because you seem to do both – play to the song, and also throw in cool embellishments at times.
I always play to the song. 
If you see an opportunity for a drum solo or breakdown or even a timely fill in a song you're playing with a band, but have yet to attempt it, do you say to the band "Look out guys, I'm gonna do something kind of crazy at around the half-way point?" or do you just spring it on the band mid-jam and let them react? 
Yes and I have tried and failed!
Who are some of your favourite drummers?  Or, is there a drummer whose work you come back to again and again that has really influenced you?
There are so many from the past. Right now I'm diggin Antonio Sanchez.
Is there a record that you can think of that has a drum sound that you've wanted to potentially imitate, but it's so cool you think maybe you'll never pull it off?
Joe Morello.
If there was a crappy old beat up drumset sitting there in front of you, and you had some time on your hands, would you a) sit down and play it, b) try to tune it and rearrange it and then play it, or c) ignore it and go do something else?
I'd try to play it . 
Have you ever jammed with a heavy metal band, and if not, would you want to?  And beyond that, could you?
In the documentary "Hired Gun " I played with many metal guys.  
What do you think of electronic music, ie. music that uses programmed beats and loops?  Like, do you think it's cool or an abomination?  Side question – is there any electronic music on your computer or iPod / Spotify?
I don't care for it and no.
How do you listen to music these days?  The latest gadgets and doodads or dusty old vinyl?  Cassettes?  CD's?
I listen on my iPod, also cds and mostly vinyl.
Is there a type of music that you'd like to get more into drumming-wise?  Perhaps a style you've neglected over the years?
I have had a recent desire to learn bebop and big band.
Are you still connected to Camp Jam?  Also, what do you like about connecting with the youth over music?  You seem to have a passion for it.
I am not with Camp Jam any longer but I do enjoy talking to young people about music . I am part of a panel called "The Sessions" which fulfills that desire.
Do you like lighter or heavier sticks?  You rock pretty hard, so I might guess…heavier ones to give it that extra whallop?
I use to use heavy sticks but have gone down to a 5A Promark.