Like it or not, weekends are when most DJs work, since that's when the clubs are bangin', it's when the house parties are housin' things, and its even when many weddings are scheduled, since no one has time to book off mid-week for a wedding
Weddings, in particular, usually have a ton of logistics for the planners to think about it.  Weekends tend to be the safest time of the week to have them that will guarantee attendees, and Spring / Summer is the nicest time to have them, usually, due to pleasant weather.
Weekends are usually the time when the most money is being spent and gets made by DJs who are there to make sure the event is a hit!  
Weekends being the only viable time to party is why so many DJs feel pressured to work part time at it, because they think there's literally nothing going on during the week.  If we're talking nightclubs, that's probably the case, most of the time.  Friday / Saturday night has always historically been the time that nightclubs fire things up.
During the week, with many clubs, the lights may be on, but nobody's home.  Actually, the lights are usually not even on.  Scratch that.  People be saving on electricity.
That said, if you're a DJ who can't find work during the week and you're thinking of working that night shift grocery store stocking job, hold on, because not all hope is lost.  
Don't be stackin' them soup cans yet, cause we're coming at you with three tips that will help you to get DJ gigs during the week.
---
Tip #1 – Look at Different Kinds of Venues
This is where you've got to start thinking outside the box.  Yes, the weekend is all about bars, clubs, and parties, sure, but they're not the only venues in existence for a DJ to hit up for gigs.
Ok, so what else is out there?  You might think that you'll be scrounging for gigs during the week, but it depends what kinds of places you can think to go to.  Keep an open mind, and things will go well.
Business Events / Product Launches
The wider world of 9-5 Monday-Friday business is happening during the week, and that means there are things like product launches going on, that need DJs for their mid-week openings. 
Product launches are big deals, and they're not always happening when you'd assume they'd happen, ie. not on weekends.
The thing also to consider with product launches is that these events are like.. the biggest deal to the company in question.  It's sort or a one-off.  The company launching the product and all their employees are freakin' stoked about the launch, and so the level of hype is really high.
When you step in, the faster you can get in line with this hype and get ready to ride the wave of pride and joy for whatever the product is, the better. 
That's why it's good to throw in comments when negotiating like "Oh yeah, I think I HAVE heard about this thing.  It's actually being released?  That's great!", and then the response, ideally, should be: "YES!  WE'RE SOOO EXCITED!  THIS IS VERSION 2.06B AND…"
At this point, once they see you care about their product and are willing to get onboard with the whole thing, you might just be their prime candidate for the gig, because, again, you have the gear and know how to use it.  It's a match made in heaven!
I'm not endorsing you be disingenuous with the person you're talking to, by the way.  Maybe you have heard of their product.  However, if you haven't, it doesn't hurt to play along a little bit just to get the gig.  Being a patronizing douchebag isn't the point, but being someone who, to some extent, is agreeable, doesn't hurt.
Church Events
Oh, and don't forget churches!  You might think that this is a crazy idea, but just think about it.  Churches are always organizing huge events, and if you don't mind being worshipful for some cold hard cash, hey, why not?  
Church people are generally agreeable to anyone with the skills to do the job, and as long as you're not like "Hi, I'm an atheist", then you can just sort of ride the wave of praising Jesus all the way to the bank.
Or, maybe you're actually a Christian, and you just hadn't thought about DJ'ing at a church event.  You might have to expand your definition of DJ'ing to include MC'ing, or playing certain types of tunes, but the point is churches have events and people who need music played and MC's to talk and whatnot.
Art Galleries
Depending where you live, there's probably a lot going on you don't know about, music wise and event wise.  Maybe it's an art gallery, and so you might wanna hit up that thrift store and try on some some nerd-chic hipster-ass glasses.
Art galleries often do things during the week, and if you can make a little map of all the galleries that are in your area, you can come up with some kind of circuit, just like any other independent contractor who needs jobs to stay alive.  
Maybe the galleries in your area only do events once every 3 months, but if you're the guy that they know who has the gear, they're going to want to talk to you. 
On top of that, if you know about 10 or 20 different galleries, you can make sure you're in their rolodex (anyone know what that is??) of DJ's to call when something comes up.
Restaurants and Bars
Just like restaurants and bars need entertainment in the form of rock bands and whatnot, they can also use the services of a good DJ.  These types of venues do things all through the week, and remember, they're not just looking for rock bands these days. 
What they want, more than anything else, is to make money.  They wants their customers to be having a good time, and to buy more food.  So, unless the bar is called Hillbilly Jim's Bluegrass Bar, and they strictly book jug bands, march right in there and give them your business card.
Celebration of Life Events
Not to be morbid here, but celebration of life events do often need some sort of MC or DJ to oversee the proceedings.
If you've never heard of a "celebration of life" event, it's basically the more fun version of a memorial service.  These events can even go so far as to not be sad, which is actually pretty great.  Sometimes, they even have themes.
In any case, if you're thinking outside the box, a celebration of life event might be something to be aware of when considering the different kinds of gigs you might be able to DJ.
One thing to keep in mind for a celebration of life event is that the person being remembered might need their own unique playlist, and this means you'll be DJing and working closely with the people who knew the person best.  
In this way, if this person being remembered was a huge ABBA fan, you might find yourself at an event playing ABBA all night long, or maybe even something that seems weirder than that. 
However, as long as you're genuinely interested in what that person liked musically, you can actually put together something meaningful that everyone in attendance will know that you actually took the time to give a care for who that person was.  This, I think, is the best way to leave a good impression in this case.
Long Term Care Facilities
Again, you might think I'm joking here, but I'm not. 
Think about it like this – the people who plan activities at long term care facilities are always looking for new ways to keep the people in their facilities healthy and active.  
If you've spent any time in these places, there are event coordinators who are often trying their best to plan these activities out in advance.  At any long term care facility that's actually half decent, there is always a lot going on.  
One great thing about music is that it makes people happy, and also stimulates people mentally.  It basically keeps dementia at bay, and makes people happy.
That is, if you are sure to play to your audience.  For gigs like this, it might be a good idea to emphasize the fact that you are more than open to playing the music that the residents at the facility want to hear. 
In fact, that might be your only way in.  If they want someone to come and play music for ballroom dancing, then that's what you're going to have to have ready.  If they want jazz from the 1930's, you need to know what that is and have it on hand.
High School Events, ie. Prom Night
At the other end of the age spectrum, we have high schoolers who have all sorts of events, such as the formal, the semi-formal, the prom, graduation, etc.  
These sorts of gigs need to be approached a certain way.  For instance, you might not want to walk into the school in the middle of the day and say you're DJ Scooby Snax, and you want to DJ the upcoming prom.
School staff often don't like to see "strangers" wandering the hall, even if you do head straight to the front office.  
There are other ways to approach this, and you have to figure it out for yourself.  Maybe you know a teacher who goes to the same YMCA as you and you always see him in the change room.  
It also might just be as simple as dropping a business card in the school mailbox (where ever that is located) that says your name, has your email and number and also happens to mention that you do proms.  
There's a time and a place to promote yourself as a DJ, but my point here is that high schools have plenty of events, and you can get in on the action if you do it right.
Tip #2 – Talk to More People, Be Open-Minded
As we mentioned in our article, "DJ Marketing Success Tips", it helps to get out there and talk to real people, and see what people are saying.  
The second you just assume that you're out of ideas for how to get work, you're basically limited to the few that you depend on always, and that's why you gotta get out there and think outside the box.  Pound that pavement, channel your inner extrovert!
Also, don't underestimate who needs a DJ's services.  It can literally be anyone.
There's really no point in grumbling how there's no DJ gigs during the week (which may seem true), because that's definitely not the right attitude to have here.
To some, this will sound rather silly, but honestly, if you go out into the community and you exude confidence, letting people know that you're a working DJ looking for more work and you'll play anything, people are going to know you're cool and hook you up with as many gigs as you can handle.  
Some call it the Law of Attraction, or I think it's also called "The Secret".  Except it's not really a secret, is it?  It's pretty obvious – just have a good, can-do attitude and go everywhere and talk to everyone.  
Oh, and be flexible when it comes to the job!  Wait for your potential employer to lay out the details of the job to you, and try your best to work with those parameters.  It's a better way to go than to say "This is what I do and what I don't do.  Take it or leave it." 
Better to listen and pay attention to their requests.  Maybe you can expand your definition of what being a DJ is a little bit.  It might go a long way.
---
Tip #3 – Try Out Different Promotional Methods
Since I have no idea who is going to read this article, I don't know what you've tried or haven't tried, when it comes to promotion.
That said, you may have only tried promoting yourself one way, and ignored other ways of getting your name out there.
So, let's look at some of the promotional methods that you may or may not have thought of.
Local and Campus Radio
Radio used to be the original platform for DJ's, as radio DJ's were the original DJ's, spinning tunes on the air for whoever tunes in.
These days, radio is just one medium that DJ's can use.  There are still plenty of radio DJ's, but that seems to be an entirely different breed of DJ from the type of DJ who performs at events.  That said, there is still some crossover.
Radio DJ's are certainly in a class all of their own, but, as an occupation, it's certainly a job, and it certainly pays. 
That is, if it's a paying gig.  You can also go on campus radio and be a volunteer.  On the upside, there's way more freedom, on the downside, it's volunteer most likely.
In any case, if your dream is to be a DJ who has their own business, getting yourself a radio DJ job might be good for several reasons.
Some of the advantages of working at a radio station include the fact that you have to put together playlists, work with current (or old) technology, know and build your audience.  The list of positives that go along with being a radio DJ goes on and on.
You also gain some clout in the business, you mingle with other professional DJ's, you make public appearances.  If you wanted to, you could do this kind of DJ'ing exclusively, and that could be what you do for your whole life.  Nothing wrong with that.
But then there's DJ's in the sense that I was describing before, in terms of the performer, or the independent freewheeling entity, and those DJ's may want to simply drop into the radio DJ world just to gain some new and exciting skills, and then port them back over to their other life, where they're performing at shows, or otherwise just being independent and making money that way.
Podcasting / Spotify / Online Radio Show
So the local radio station is swamped with applicants, and the kind of music you play isn't going to fly on CKMU The Fox FM.  Ok, now what? 
You could have your own podcast / online radio show that you fully control and is customized to whatever your vision is.
You may know, there are lots of popular podcasts these days, and there are lots of DJ's who go live on FB, Spotify, Youtube, or where ever, and make their names that way.
If you are a DJ, technology is probably something you understand better than your average person, so why not build up your own brand, and see if you can get things going that way?
You might even become the next Happy Harry Hard-on, with your own cult of rabid listeners.  
Public Access TV
Nowadays, TV just seems so old fashioned, but it still commands a huge audience, if we're talking national television.  
Chances are, you're not going to be on national TV if you haven't made a name for yourself, but, like they say, you gotta start somewhere.
This is where public access TV comes in.  
Most major cities have some form of public access television, and people do watch it.  Usually locals, because who else is going to watch local TV in your area except.. well, the people in your area. 
This can be a good way to build up a following as well.  And you can exercise some amount of freedom creatively as well.  You might not have a huge viewership, but you will attract certain people.
Another benefit of trying this out is that you can play around with TV studio technologies, and that can be a whole other world from radio station gear, not to mention your average portable DJ setup that you've put together at home.
---
Option #3 – Move Somewhere Else
There's an option I have hesitated to mention until now, and that is – just move somewhere else.
This whole time, I've been trying to instil a sense of optimism and can-do attitude, but sometimes, when you live in the most dead end of backwater bergs, you might need to go somewhere else.
For instance, maybe your little town isn't a hotbed of activity.  Maybe downtown consists of 1 hardware store and 1 convenience store.  And maybe everyone kind of hates each other, and you're walking around trying to get a DJ gig at the local morgue.
Well, if all else fails, you can locate a city nearby that has some nightlife, and just some life in general, and go live there.  I've talked to many people who say that they don't feel like they should be living where they're living, and sometimes, when that is how you feel, staying in some toxic atmosphere where everything is working against you isn't the best idea.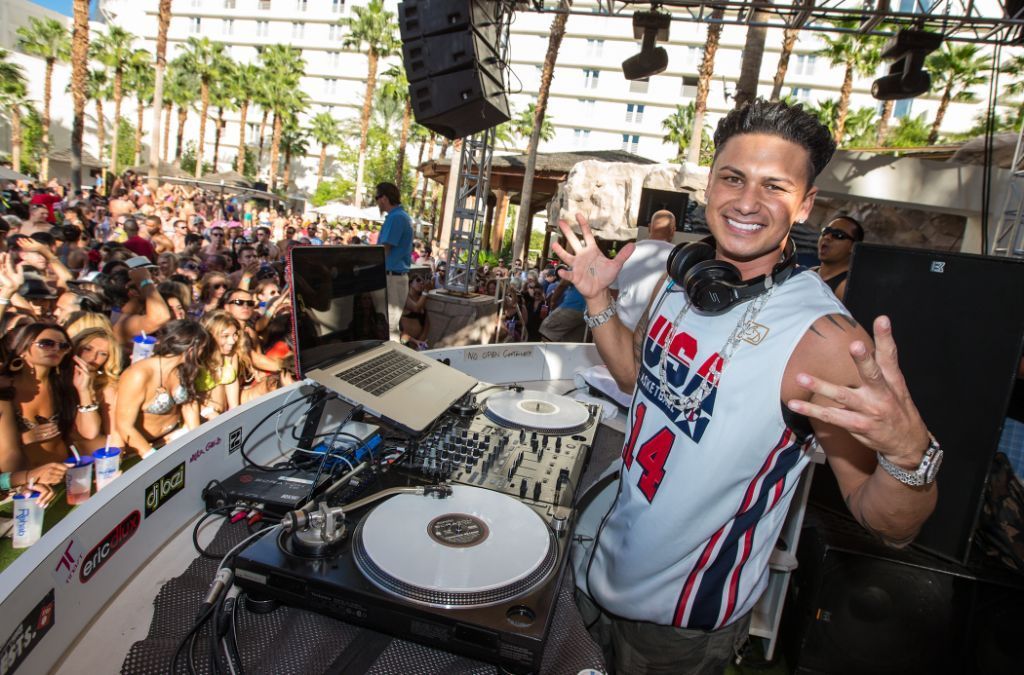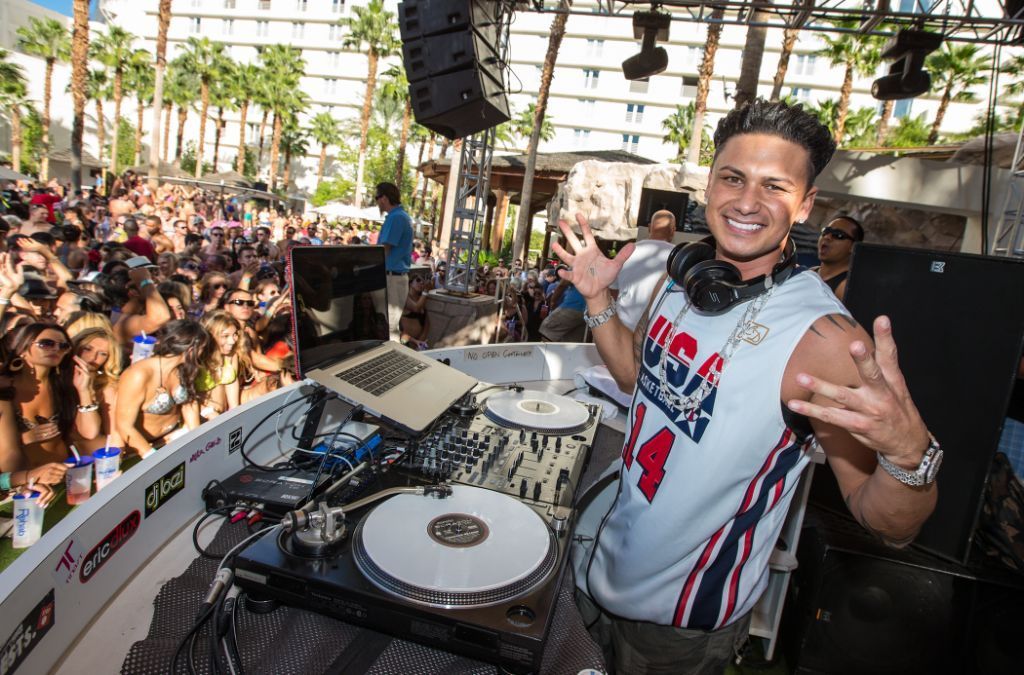 What I'm saying here is to go somewhere where there's more happening than just the one night on the weekend where everyone goes to the same club. 
Maybe you belong in Berlin, or Miami, or New York, where there's so many thing so to do that you'll never be short on options.
Relocating to a new city can be stressful, for sure, but it's not impossible.  Especially when you've decided that DJ'ing is what you want to do, and you'll stop at nothing to make it work.
And it doesn't have to be a metropolis, but it should be somewhere where DJ'ing is a viable career path.  You'll have to do some research on this one yourself.
Conclusion
If you want to get more gigs DJ'ing then just on the weekend, I hope this article provided you with some options that you hadn't previously considered.  
If you think I'm dead wrong about what I've said here, feel free to drop a comment and let me know, and give me your 2 cents.  If you've tried one of these methods for getting more DJ work, and it HAS worked, also let me know in the comments.  
Peace!