There are many great Hip-Hop producers who stand out from the crowd in the genre's relatively short history, but the man known as "your favourite producer's favourite producer" is the late J Dilla.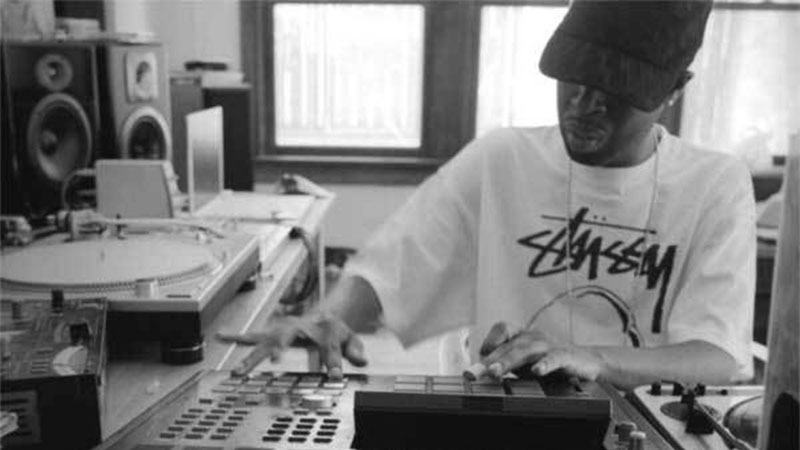 Unknown to many modern Hip-Hop listeners, Dilla revolutionized the music's direction with his Mini Moog Voyager and samples to create gritty, off-beat hi-hats and bass sounds, jazz-infused samples and soulful synth backing. Dilla inspired countless artists to progress with his direction of Hip-Hop, and among those that know he is revered to this day.
Known for using various MPC samplers, with a range of synths, drum machines and acoustic instruments in his setup, Dilla became synonymous as much with the soulful Hip-Hop movement as the gritty rap underground and club scenes.
He was a driving force behind the Soulquarians group, who worked together to produce some of the most acclaimed soulful Hip-Hop projects of all time. He was a deep inspiration for artists like The Roots, 9th Wonder and Hi-Tek, and he worked closely with legendary artists like MadLib, Slum Village, The Pharcyde and even Busta Rhymes. The scope of Dilla's influence in Hip-Hop is enormous.
The J Dilla Moog Programming
Dilla frequently programmed the Moog Synth in a special way to get his iconic bass sounds. It is generally known that he would use square and triangle wave oscillators; a typical starting point for his bass would be as follows:
OSC 1 – triangle at 32"
OSC 2 – square at 16"
OSC 3 – square at 16"
He would usually detune OSC 2 & 3 very slightly to get that signature off-key sound and get a little extra resonance. The other setting would be as follows:
FILTER cutoff approx. 95%
Emphasis (resonance) 0-10%
Attack: 0
Decay: 60%
Sustain: 35-40%
LOUDNESS attack: 0-10%
Decay: 60%
Sustain: 60%
(NOTE these percentages are based on where the dial is positioned, from left to right)
There is simplicity to the way Dilla programmed his Moog synths; there wasn't a whole lot of science in terms of programming, he just knew what worked for him and applied his unique style of rhythm and melody to every track.
The Dilla Setup
It is generally accepted that Dilla's keyboard of choice was the Mini Moog Voyager, as well as a MicroKORG that would sometimes come into play.
In addition to using this gear for producing basslines, Dilla also used to compose chord patterns and melodies based around jazz chords like the minor 9. Incidentally, backing vocals on the more soulful of his songs would be based around those same chords, giving us that soulful gospel sound that was so prominent.
In the last year, Dilla's own MPC 3000 and his Mini Moog Voyager have been donated to the Smithsonian as part of its Museum Of African American History.
Here's a video showing how to make a beat on one of these bad boys.
This Moog was custom-built for him, by no less than the great Robert Moog himself; in fact, it was one of the last Moog synths that Robert Moog built for anyone!
The preceding video gives a stunning tour of J Dilla's personal studio. The man himself is accompanied by his regular collaborators Frank-N-Dank, along with famous rapper-actor Common.
As the camera peers around the studio, we can see the aforementioned MPC 3000, MicroKORG and Mini Moog Voyager. We also get a glimpse of some Technic Turntables, ProControl, ProTools TDM software and a Motif-Rack ES. There is also a drum booth and vocal booth, completing a unique and professional setup where many of Dilla's classics were spawned.
J Dilla was a groundbreaking, enterprising music producer who progressed Hip-Hop into the new millennium. He is arguably the most influential producer whose name never truly breached the mainstream, while his sound became something that permeated the Hip-Hop and RnB circuits to become industry standards that permanently changed the course of those genres. You could do a lot worse than drawing on his techniques as inspiration for your own music. We'll leave you with this..