Sauerkraut (literally "sour herb" or "sour leaf") is a salty cabbage dish from Germany that's really quite delicious. It's often eaten with mashed potatoes and ham or sausages. From this popular cabbage dish, the term "kraut" arose as a slang word for a German person, usually in a derogatory sense.
The term "Deutsch-Rock" (German Rock) was used until 1973 for the rock groups coming out of West Germany.
But in the early 1970s, the British music magazine known as Melody Maker coined the term "krautrock".
It was first used more to ridicule or make fun of the bands, but as krautrock caught on in Britain the term lost any negative or mocking connotations it once had, though many German "krautrock" bands still rejected the name.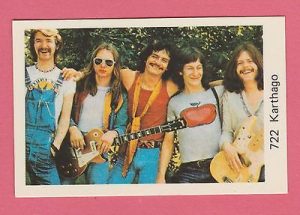 It is thought that krautrock was more of a British phenomenon that focused on how the music was received in Britain, rather than how the West German music scene felt about the music.
Characteristics of Krautrock
Krautrock may sometimes be referred to as "Kosmische Musik" (meaning Cosmic Music), which suits its sound in my opinion, because there are aspects of this music that feel otherworldly, like they can't have been composed here on Earth by other humans.
There are elements of the unexpected – it is unpredictable, slightly strange, a little bit out there. I think it's also interesting to note that the word "komisch" means strange in German, which is not a far cry from "kosmische". You could always call the music space-y, and that would fit as well.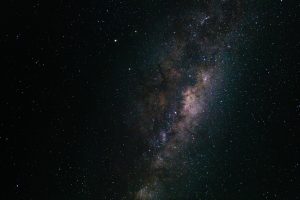 But what does Krautrock mean, musically speaking? It is, essentially, a genre of experimental rock which pulls from psychedelic rock, funk, jazz, avant-garde, and electronic music.
It arose from West Germany in the late 1960s and early 1970s. The genre deliberately tries to distance itself from the American rhythm and blues genre and instead draws on German influences, while still keeping a distinct rock rhythm.
A band member of the popular krautrock band Faust stated that they tried to forget everything typical of the rock and roll genre, including the three-cord pattern and the usual lyrics. They wanted something totally different.
Here's a little taste of Faust…
Krautrock is a very experimental genre, breaking out of old, tried-and-true habits and delving into the untouched, the unthought of, the new and strange.
A 4/4 rhythm known as "motorik" is common of the krautrock genre. Motorik means "motor skills" in German. This drum pattern was pioneered by Jaki Liebezeit, drummer of the popular krautrock band Can, and was also used early on by the band Neu!.
The motorik 4/4 beat was later used by many other krautrock bands.
Early Beginnings
In the 1960's, the hippie movement and political activism that was rampant in North America and Europe demanded a new type of music.
Avant-garde music was emerging, droning on with ambient synthesizers and other psychedelic sounds. This genre of music largely inspired the krautrock movement.
In 1968 in the city of Essen, a rock festival took place, and this was one of the first places that krautrock was performed and heard.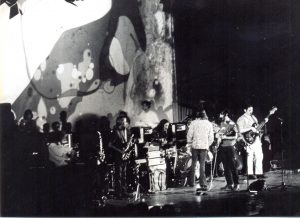 From here on, the krautrock genre took hold and many bands began producing music with this spacey, ambient and electronic sound.
A Closer Look at the Pioneering Bands
Let's take a look at Can, one of the pioneering bands of krautrock. Can was formed by two students of the famous and praised composer Karlheinz Stockhausen.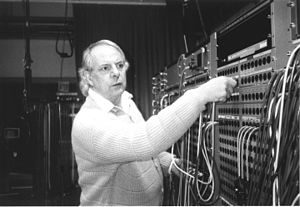 Stockhausen was called one of the most influential and also controversial composers of the 20th century. He was well educated in music, having attend the University of Cologne and the University of Bonn.
He was known for his influential compositions, his work with electronic music and his theories.
Can
Evidently, his students learned a lot from his unique teachings, and went on to form the krautrock band Can, which was using techniques that were, at the time, very new and unheard of.
It is one thing to see a new genre of music after it has been invented and think, "that doesn't seem so hard to come up with, the idea was sitting right in front of them", but it is another thing entirely to create a new genre from thin air.
Of course, Can was not the only band pioneering the krautrock genre, but they certainly had a big hand in it.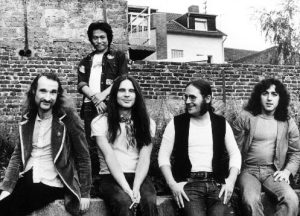 For a super detailed history of Can, go here
Can was formed in 1968 in Cologne. The band mainly consisted of four members: Holger Czukay on bass and Irmin Schmidt on keyboard (the two members who studied under Stockhausen and formed the band), Jaki Liebezeit on drums (from whom the motorik beat originated) and Michael Karoli on guitar.
The group did not have one permanent singer, but rather many temporary ones.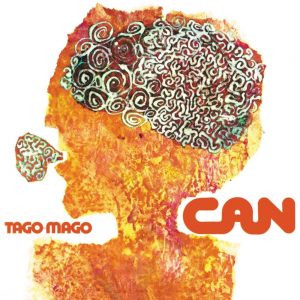 Schmidt, the band's keyboardist, had been heavily influenced by avant-garde musicians such as Terry Riley, Steve Reich and La Monte Young on a trip he took to New York.
From this, he began to see the new and different possibilities of rock music. In 1968 the band released their first album "Monster Movie" with vocals by Malcolm Mooney.
Then in 1971, they released another revolutionary and unconventional album, "Tago Mago" with vocals by Damo Suzuki. "Tago Mago" was a very influential album, featuring great tracks such as the dreamy "Paperhouse" and the hypnotic "Oh Yeah". Have a listen to the song "Paperhouse" below.
Neu
Another band that helped lay the groundwork for krautrock was the band Neu! (meaning "New").
If you're wondering why the band was named "new!", it was inspired by the rise of advertising in the bigger German cities at the time, and "new" was one of the most powerful words for selling different things to the public.
Neu! was formed in 1971 in Düsseldorf by Klaus Dinger and Michael Rother. Dinger and Rother were two former members of the popular band Kraftwerk in its earliest days, but left to start Neu!.
Although Neu! had less commercial success than Can, it was still a pioneer of krautrock and inspired many punk, rock and electronic bands in the years that followed.
The band's first album, entitled "Neu!", was released in 1972 and sold 30 000 copies, which was not very much when compared to mainstream competitors, but a decent amount when considered that they were an underground, off-beat band.
This album has come to be praised by many big names in music such as David Bowie, Brian Eno and Iggy Pop. Songs like "Hallogallo" demonstrated the quintessential motorik beat.
During the production of their second album, Neu! 2, Rother and Dinger began to run out of money. Therefore, on the second side of their album, they simply remixed and played with their already recorded single "Super", sometimes slowing it down, sometimes speeding it up, and manipulating it in other ways.
The song "Super 16", one of the manipulated versions of the original song, was used in Quentin Tarantino's movie Kill Bill Volume 1.
The duo Dinger and Rother were quite different from each other. In their third album, "Neu! '75", they decided to each pursue their own personal style, making half the album a solo album for Dinger, and half the album a solo album for Rother.
This album is seen as a very diverse krautrock album. After its release, the duo split up and went their separate ways.
Kraftwerk
As mentioned before, Dinger and Rother were originally in the band Kraftwerk in its early days, before leaving to form Neu!. Kraftwerk was another influential band of electronic music.
It was formed in Düsseldorf in 1970 by Ralf Hütter and Florian Schneider. The band experimented with krautrock in its early days, featuring instruments such as the synthesizer, drum machines and self-made instruments.
Kraftwerk really helped to popularize the lesser-known krautrock genre and make it available to a wider audience.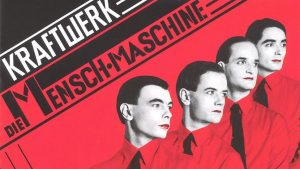 They released three albums in the early 1970s: "Kraftwerk" in 1970, "Kraftwerk 2" in 1972 and "Ralf und Florian" in 1973. They performed as a duo during the years of 1972-1973, as their lineup was not steady.
In 1974, they had commercial success with their hit album "Autobahn", which they were able to tour with the financial help of Phonogram Inc.
After this tour, they began working on their next album which was released in October of 1975, entitled "Radio-Aktivität", or "Radio-Activity" in English. Kraftwerk is still active in 2018, working on new projects.
You can listen to the album "Autobahn" below.
Faust
Lastly, we'll take a look at Faust, who we gave a sample of near the top of the article.
Faust is a band named after the protagonist of a classic German tale. Faust was a popular band that was formed in 1971 in Wümme. Faust paved the way for many other krautrock bands. Although their debut album had poor sales, it did attract a small but loyal fan base, and was praised for its innovation. Their second album, "So Far", did better than the first and was one of the albums that made krautrock accessible internationally. Here is the title track from that album.
Some other notable krautrock bands include Tangerine Dream, Embryo, Cosmic Jokers and Cluster, among many others.
The Influence of Krautrock
Krautrock had a considerable influence on many genres, including electronic, post-punk, rock and British new wave. A notable musician who was inspired by the krautrock scene was David Bowie.
Bowie, who began living in Berlin in 1976, later created the "Berlin Trilogy", a sequence of three albums, "Low", "Heroes" and "Lodger" as a tribute to the music scene he experienced in Berlin, which included krautrock and kosmiche musik.
Conclusion
Krautrock, while it may have been named so as a mockery at first, has actually become a highly influential and fascinating genre. It features cosmic, dreamy and ambient sounds and often uses the 4/4 motorik rhythm.
I think the krautrock genre is commendable in its non-conformity and innovation of the rock genre.