There's only a handful of rock bands that can really be placed in the elite category, and Pink Floyd is definitely one of them.
Even though it's still questioned whether or not they were the ones who effectively created both the psychedelic and progressive rock scene, it's a fact that Pink Floyd developed it into what it is today.
One of the musical geniuses and creative forces behind this effort is David Gilmour.
His creativity and ability to transform complex shapes into music made him one of the contemporary guitar wizards.
Even though he wasn't one of the founding members of Pink Floyd, Gilmour was there when the Dark Side of The Moon was being created, and was a big part of that project.
When it comes to the gear he liked using, the list is not that extensive, but it does include some of the more unusual models of equipment.
Today we are going to go over what this legend has been using throughout his career for his rig, and what type of gear you would have to get in order to replicate his sound, if you dare.
Fender Player Telecaster Electric Guitar – Maple Fingerboard

Fender 65 Twin Reverb Neo 85-Watt 2X12 Inches Tube Combo Amp Wine Red

Electro-Harmonix Big Muff Pi With Tone Wicker

Dunlop Ffm3 Jimi Hendrix Fuzz Face Mini Distortion

Rig Rundown – Guitars
As usual, we will start with guitars. In the case of David Gilmour, things are pretty much straight forward.
He found out what works for him early on, and has since kept a more or less same selection of guitars. Later we are going to take a peek at his amps, and finally his effects pedals. Without further ado, let's dig right in.
It's absolutely no secret that Gilmour is a Fender man. More specifically, Stratocasters were always his thing.
The first decent guitar he owned was a 1960 Telecaster he got as a present from a friend. It was a stock model, and that is probably what sparked his interest in this particular brand.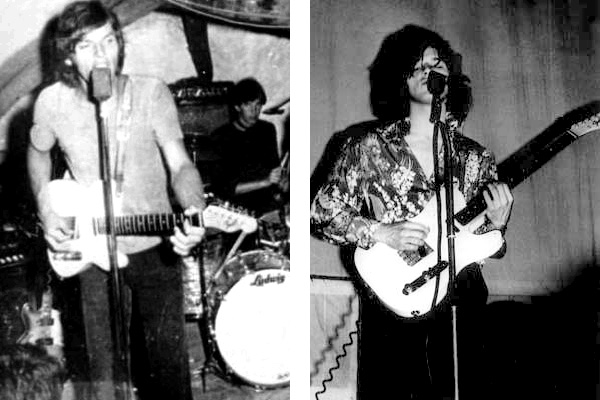 What followed afterward is a series of Stratocasters, with the most notable being his black 1969 Strat that has become his signature piece of gear.
He bought this guitar in New York in '70s and has played it ever since. Over time, Gilmour modified the guitar in a number of ways.
The most obvious modification is the paint job since the guitar wasn't originally black at all. The neck has been swapped several times, as well as the pickguard and pickups.
Speaking of which, depending on the specific year, you could see anything from Gibson PAF to Seymour Duncan SSL-1. The final configuration of pickups includes 1971 Fender single-coils in the middle and neck position, with an SSL-1C in the bridge.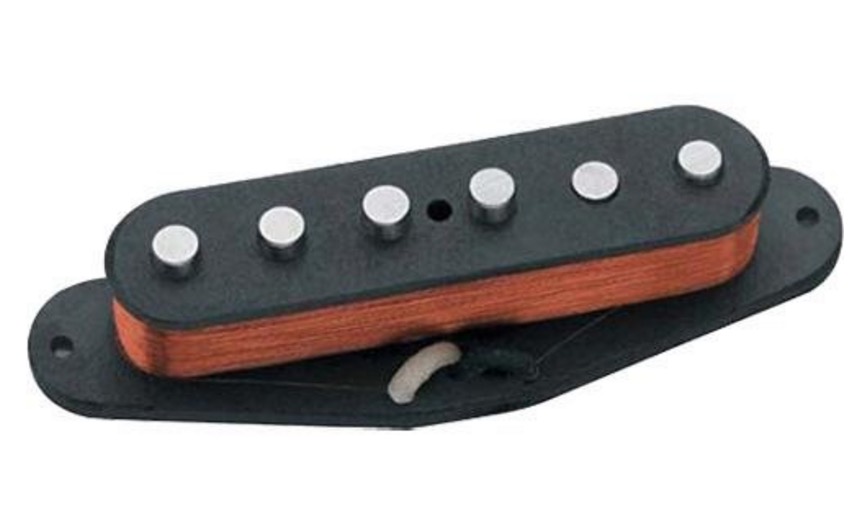 When he donated his black Strat to Hard Rock Cafe, he replaced it with a 1984 Strat '57 Reissue model.
This one came in Candy Apple Red and was his main guitar until he requested his old black Strat back from Dallas Hard Rock Cafe.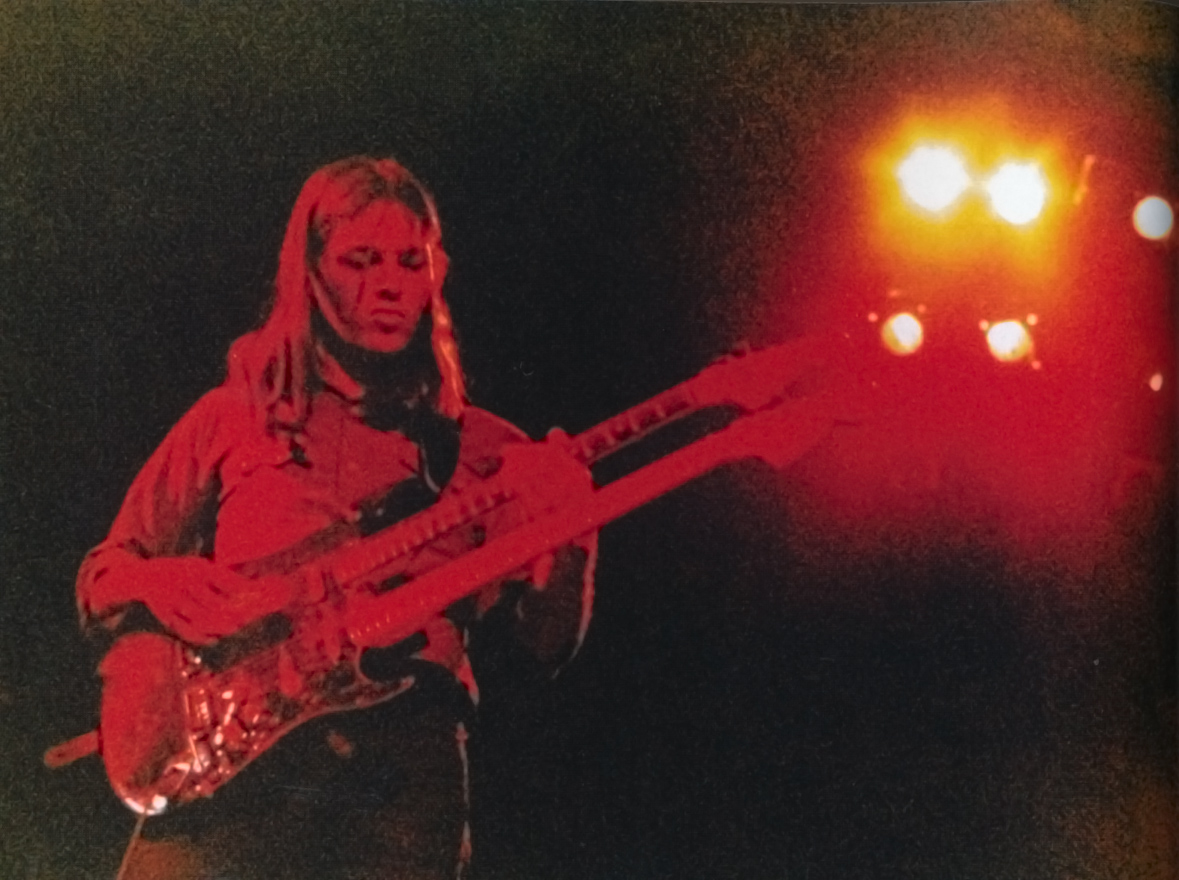 Among other interesting models in his collection, the Double-neck Stratocaster has got to be the most interesting one.
This guitar was made specifically for Gilmour by Dick Knight, and it featured two different Fender necks – one rosewood and one maple. Gilmour used this guitar for one tour back in 1972.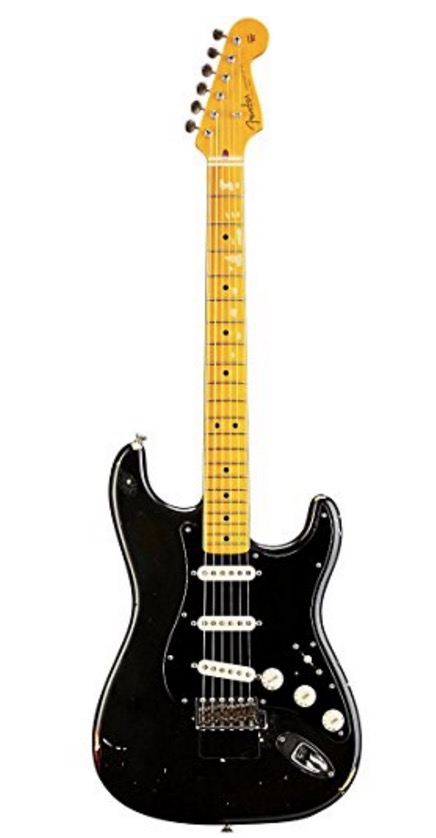 Amps
In terms of amplifiers, Gilmour found a model that he loved all the way back in 1969.
The amp in question is a Hiwatt DR103, which is a 100 Watt head. He paired it with a WEM Super Starfinder 200 cabs that were fitted with four 12 inch Fane Crescendo transducers each.
Interestingly enough, Gilmour never stopped using these amps, and they have remained in his primary rig to this day.
Other amps he used, that are also worth mentioning, include several Fender Twin Reverbs, a Gallien-Krueger 250ML, and even a Yamaha RA-200 Leslie.
Speaking of those Fender amps, Gilmour had a Twin Reverb II paired with 4X12 Marshall cabs, which were packed with Celestions all the way. Just like his guitars, David Gilmour has a pretty defined taste in amps and cabs.
FX Pedals
The staple of Gilmour's signal chain has always been the Electro-Harmonix Big Muff Pi.
In some ways, he is directly responsible for the popularity of this effects pedal. Later on, he had Pete Cornish build him a custom pedalboard that included a variety of stompboxes.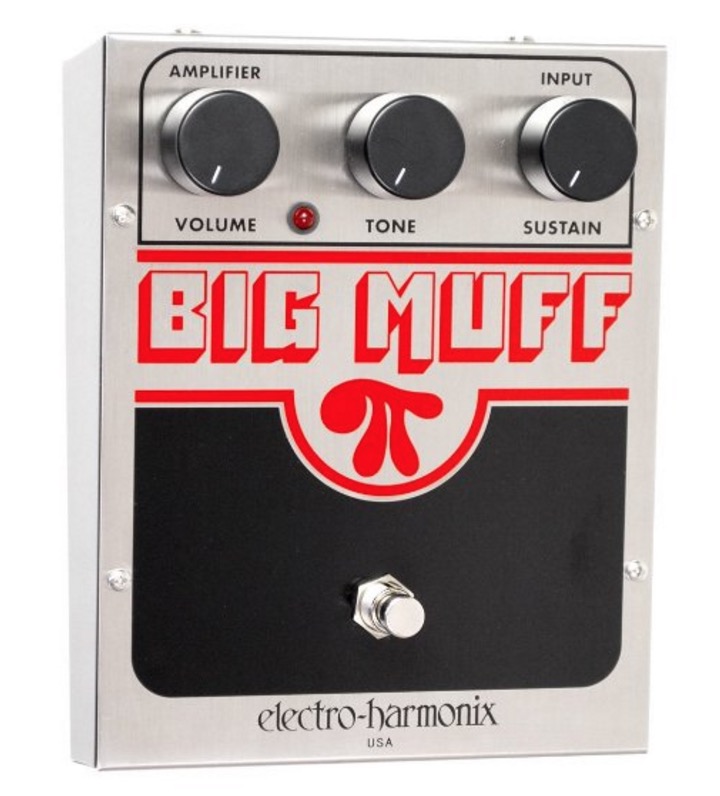 Some of the notable models on this list include the Dallas Arbiter Fuzz Face which is responsible for certain modifications being made on the black Strat, a number of MXR Phase versions, Cry Baby Wah, and more.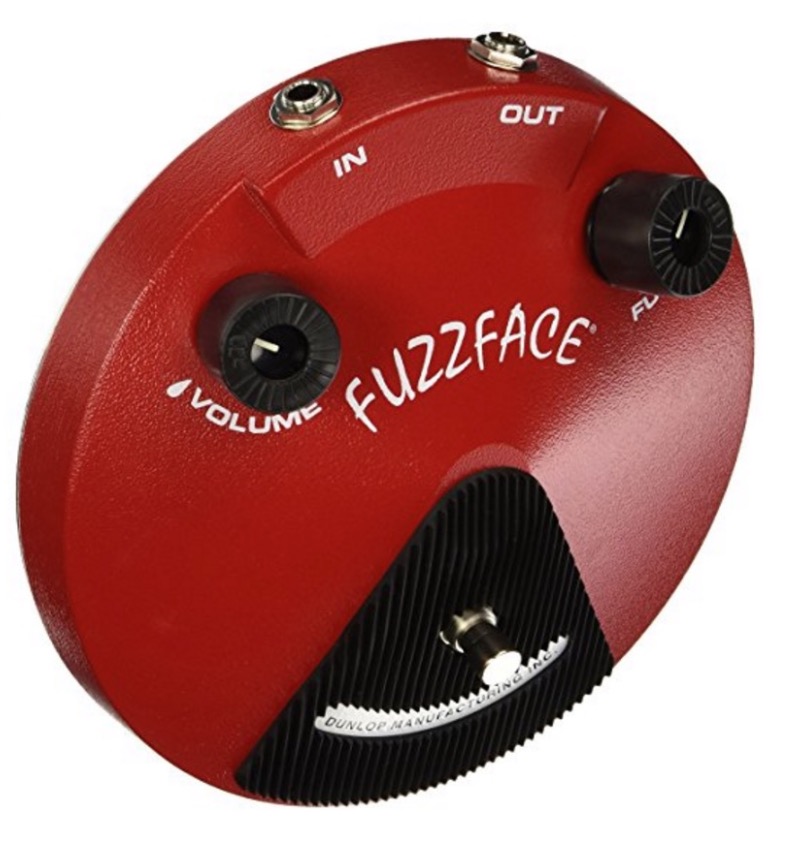 This board also included some Pete Cornish pedals. You could see his tone pedal, volume pedal, and the ST-2 booster unit.
As you would expect considering the sound of Gilmour's guitar on most of Pink Floyd's albums and his solo work, there's a quite a bit of modulation in his signal chain.
With that said, he always knew how to use these effects without them coming across too strong.
Additionally, his pedalboard setup is a lot more complex and includes over 20 different effects, some of which were customized by Gilmour in a variety of ways.
Conclusion
David Gilmour's music, both his work with Pink Floyd and his solo stuff, is on a level of its own. This guy simply knows guitars in and out.
The impact Gilmour had on the progressive scene is hard to measure. He influenced a lot of great bands that are pushing this genre and further developing it today.
Gilmour's list of equipment and gear is not overly complicated, but it goes to show that you can achieve impressive results with a select number of effects.
One interesting piece we also have to mention is his guitar strap. He owns the original guitar strap that was used by Jimi Hendrix, which was gifted to him by his wife in 2006.
When Pink Floyd disbanded, it was probably one of the saddest events in the history of rock music.
Both the fans as well as other artists were hoping that this great band would come back together for at least one tour. Unfortunately, that is yet to happen.
Until then, we are left to enjoy Gilmour's solo career.
Read more on the Pink Floyd tone here: