The Approachables were / are an indie pop rock band that existed from 2000-2002, and then reformed briefly in 2012 to play one reunion show at the L Lounge, only to disperse once again into the ether. They have been described as "the Tiamat of rock with an extra head". Whoa.
Their shows have been limited to playing around southwestern Ontario, which is where they hail from. Those live show credentials include The Reverb (now closed), Rock the Mill (power outage), various dive bars such as The Circus Room (closed down when someone died there), and the always-great Safari Jamboree (but that was way later).
The band released two full length albums, and a number of EP's. When the band broke up due to inner strife in late 2002, and the majority of their songs which had constituted their live sets had yet to be recorded. Tragic!
Fast forward 6 years. Their first LP was recorded and released independently in 2008, entitled On Sound Stage Mountain, and featuring fairly unusual album artwork including a giant stage prop gorilla and (perhaps) the Blue Man Group performing in a half-empty theatre (artwork by Phil Delisle).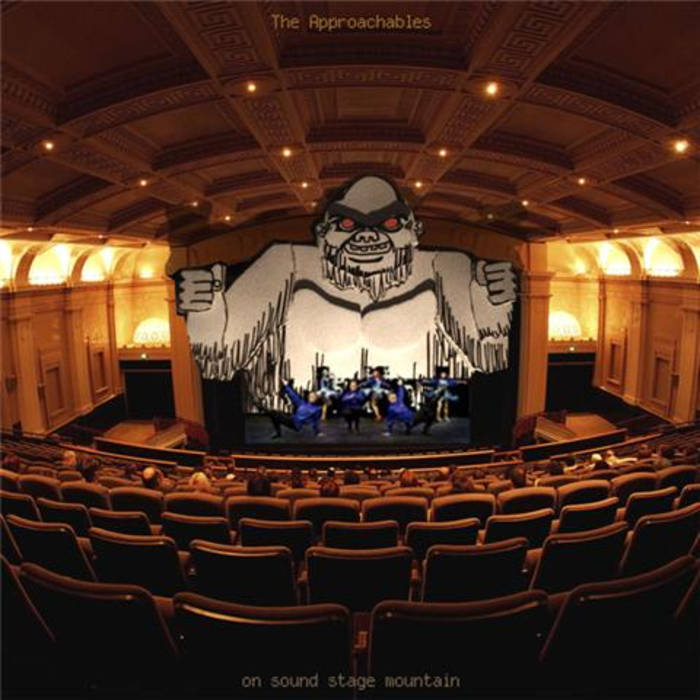 The recording of the album saw the participation of all band members, who had by this point ventured off into their own lives in different cities, but still remained friends and in contact with one another.
One of the members, Dave (AKA Young Coconut), then took his portable recording studio on the road (this consisting of an unwieldy eMac computer, a Presonus Firepod, a Cubase 4 dongle, and a laundry basket full of cords and shit) and coaxed the various musical parts out of his fellow bandmates Ben (pictured below, playing bass), Adrian, Marco, Jason, and Phil, who at first only vaguely remembered their parts. As the sessions progressed, everyone got into it and things got done in short order.
The fruits of these creative labours eventually lead to a marathon mixing and mastering session by the mysterious Mister Completely AKA Jet Black in his basement studio in Kitchener. This photo below is the only known photo of Jet Black, caught in the act of dancing with some ladies.
Once complete, a limited print run of about 20 copies of On Sound Stage Mountain were made thanks to Indiepool out of Brantford (now Toronto), and eventually the entire album was uploaded to Youtube by band member Young Coconut for all to hear.
The album features 9 songs, ranging in styles throughout. Here it is.
Once On Sound Stage Mountain album was finished, there was no reunion show or promo done for the album. The band resumed normal life – eg. not being in the band. Copies of the album were given to various friends and family members who still remembered the band and the songs, and that was about it.
That is, until 2014, when the band somehow got around to recording the second full length album with even less equipment (hello Cubase Light Version!), featuring songs that were as yet unreleased or unfinished. It seemed a shame, since many of these songs were thought of as The Approachables' finest. But now those songs were seeing some sunshine.
Over about a year's time, parts were laid down, and Fauxtown Records friend Curtis Maranda from the band Tiger Suit was enlisted to mix and master the album which became known as Cemetery Sweets (Ben's title suggestion, and artwork below – Ed.).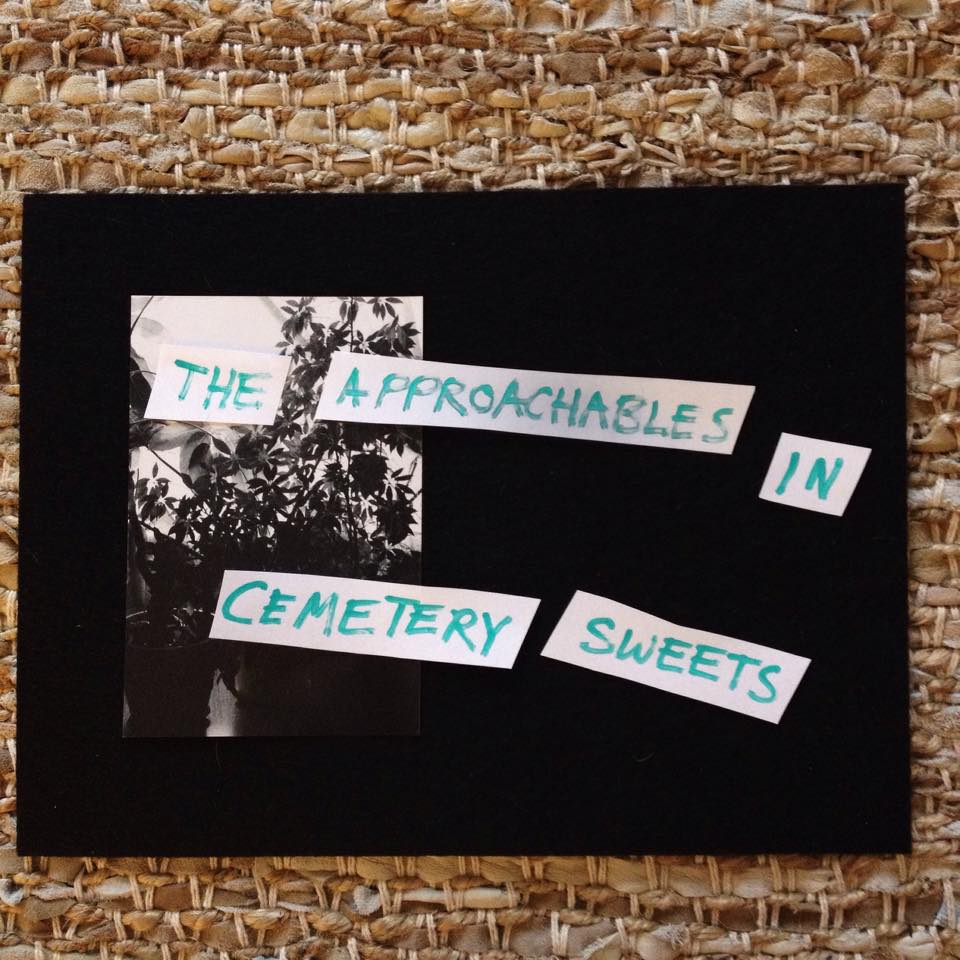 15 tracks were completed this time around, and Cemetery Sweets was released independently to decidedly less fanfare than the previous album. It is, up to this point, the band's final release. Here it is.
Will The Approachables ever reform? It's hard to say, but they did have one other show in the summer of 2015 featuring only two of the original members, plus Jerry Grey on drums and Brian Hearth on lead guitar. This was at the Safari Jamboree, and Brian was so high he imagined he was doing battle with Satan's minions during the band's set. For real.
And, as many bands from days of yore keep proving to us all, you can never completely rule out a reunion, especially in these unpredictable times.
BONUS: The Approachables – A Rockumentary (by Marco Pedrosa)