hHead was a Canadian alternative rock band from Toronto that was formed by Noah Mintz and Brendan Canning in 1991. Ever heard of 'em?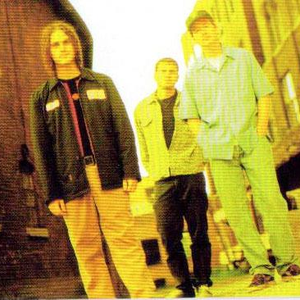 If not, it's not too surprising as Canadian bands have always been somewhat insular from the rest of the world. That said, hHead did get around. Back in the day, they toured with such legendary acts as Stone Temple Pilots, My Bloody Valentine, and Dinosaur Jr., all of whom they share some commonalities with in the noise department.
When alt-rock and that thing called "grunge" got big in the early 90's, Canada had their own stable of hard rockin' bands that played with fuzzed out instruments and high energy, including hHead.
Here is a song of theirs called "Collide", which is from their first full length release, called Fireman.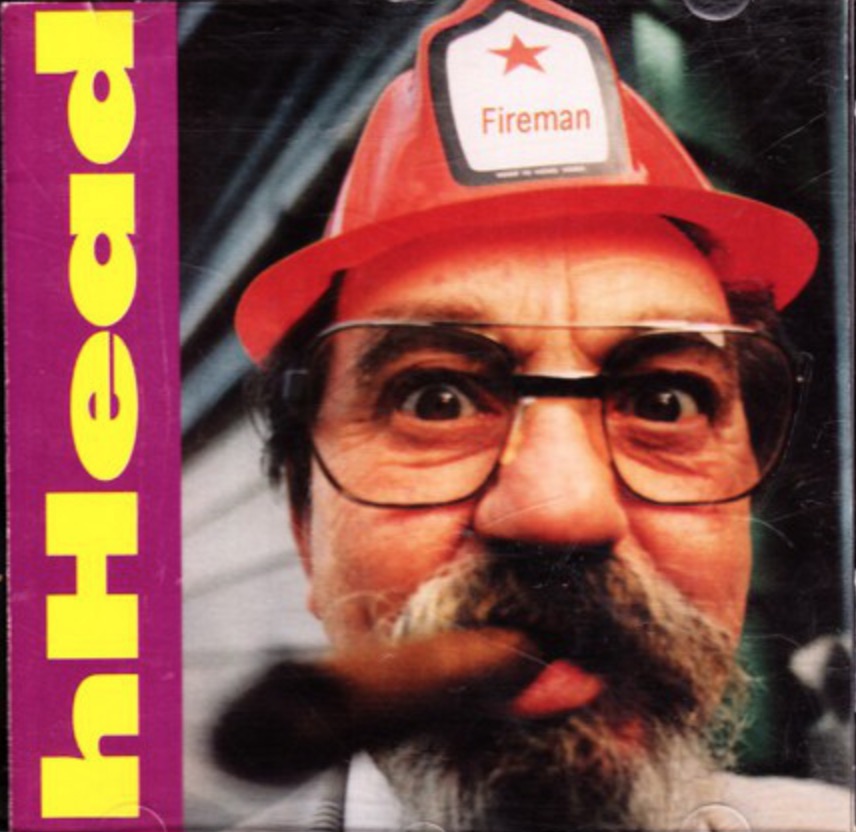 What seemed promising for smaller Canadian bands at this time was the amount of college and alt rock radio airplay they could get here in Canada. At this time there was no Internet (that's right, regular people didn't have it until around 1995), and college radio was one big way to gain traction and promote shows.
There was a slew of great alt rock bands who would be regularly featured on college radio and even on MuchMusic (Canada's answer to MTV) like the Doughboys, the Tea Party, Sloan, Our Lady Peace, the Killjoys, Gandharvas, I Mother Earth, and the list goes on and on…and on! A few of these bands cracked the U.S. charts here and there, but not too many and it didn't happen often.
That said, if alt-rock was your preferred type of music, you would have been in alt-rock heaven here in Canada in the mid-90's because the clubs were packed with these kinds of bands!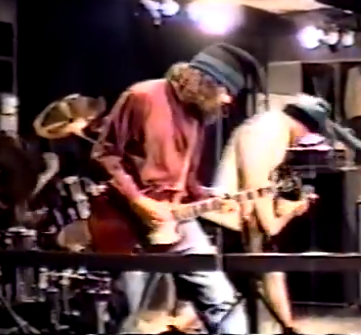 The cool thing about bands from this time period was that many of them managed to carve out their own unique sound, and each had a dedicated fan following.
hHead was no different. Their following was small, but rabid. From what I recall, they toured quite a bit, criss-crossing Canada the way bands used to back then. In fact, I remember once a bunch of my friends and I went to see them at a converted theatre (called the Lyric, in Kitchener) during a total blizzard in about '96 and they played to a relatively small crowd of maybe 30 people that I think still managed to crowd surf. It was awesome that hHead still played even though most people couldn't get out of their driveway due to 3 feet of snow blocking their way.
But why exactly did people show so much dedication to this band? I remember that the word being that hHead really put on a great live show, and here's some footage of the band playing at an HMV back in '93 showing just that. Great songs, great energy…just real people rockin' out for fans that were totally into it…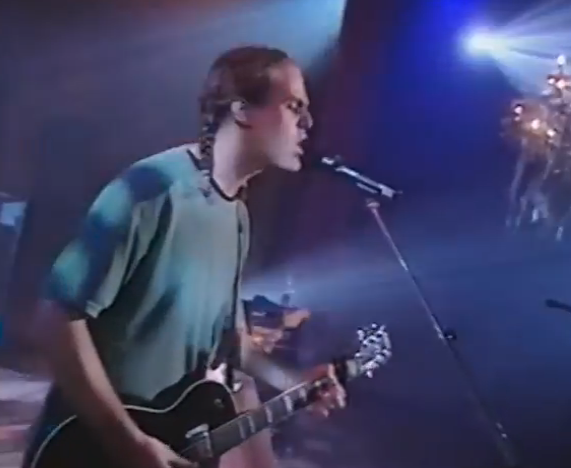 It wasn't just that hHead was a great live band. They weren't the most highly technical musicians around, but that wasn't the point. I remember my girlfriend and some of her friends were actually into this band at the time. I thought it was weird that me and my girlfriend listened to the same relatively obscure indie bands, but one thing that came up a few times was some of Noah's more unusual topics for songs, such as stillborn babies, premature ejaculation, and just generally some fucked up things, but it was done in such an empathetic and touching way that even some girls I knew really related to it. Most male rock singers didn't write songs about those kinds of things and still don't, generally. They also dressed weird, with huge oversized droopy hats (Brendan) and Noah used to braid his hair. Overall, hHead were just regular Canadian kids…which made them really relatable to fans.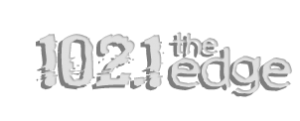 hHead actually caught a big break in '93 when they won the CFNY New Music search, which was actually a pretty big deal in the Toronto area at the time. They contributed the song "Happy" to that compilation, which featured tracks by 19 Canadian acts. Many people still remember this compilation, as this was also a time when compilations and mix tapes were more of a thing. The bands from this compilation were all gunning for better exposure, but for the listener, this is just a great mix of early '90's Canadian alt rock!
From what I've read, hHead won the contest with their rockin' yet thoroughly depressing track, and was given some cash to go record an album and also landed themselves a contact with a label called IRS. The cash prize was apparently $100 000, which was a ton of money back then for an indie band to receive. The album that resulted from those sessions, which the prize money paid for, was their second album, called Jerk. I'm not sure if the band *had* to spend the money on the album, or if it was just strongly encouraged by CFNY and label people.
Regardless, based on how the album eventually turned out, the band put everything they had into this album, in order to show the world what they could do. Noah's songwriting is amazing, the arrangements for the songs are also great. The whole band came into their own here, and you can tell a lot of effort and inspiration went into this album to get it done. Take a listen…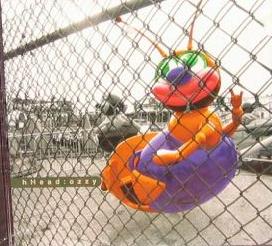 After the relative success of the album Jerk, hHead was due for a follow up, which became the album Ozzy, which they released in 1996 on their new label, Handsome Boy Records since their former label IRS had gone bankrupt that same year.
Ozzy, if you ask me, was less of a serious album than Jerk, with songs like Got, Bellybutton, and this track, Flipped, which had a fairly odd video to accompany it (see below). The energy of was not so harrowing or dirge-like as Jerk had been, which almost seemed as if it was inspired by early albums by The Cure (yes, parts of it are *that* depressing). It also seems somehow to be less "produced"…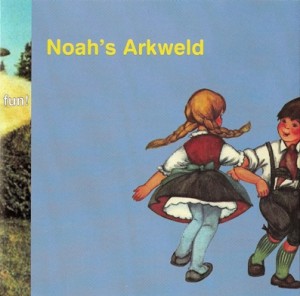 After Ozzy came out and hHead toured, they just kind of disappeared. A friend of mine had a copy of Noah's first solo album, called Fun!, that was under the alias of Noah's Arkweld and came out about a year later. That album is low-fi and experimental, and you can tell Noah just wanted to chill out and play around a bit after touring so much and having the record industry and the "business" side of being in a band suck his soul dry. Some parts of that album are kind of, well, fun!…while other tracks are full of melancholy.
So Whatever Happened To hHead?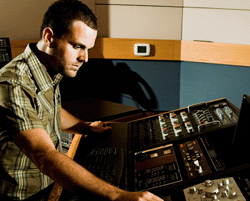 After hHead packed it in, Noah Mintz later turned up as a mastering engineer at Toronto's Lacquer Channel, which is one of the world' foremost mastering studios, where he still works to this day (as of 2016) as senior mastering engineer. There, he has worked with a lot of Canada's most popular acts, and the walls are covered with gold records showing off the pedigree of bands that visit the Lacquer Channel.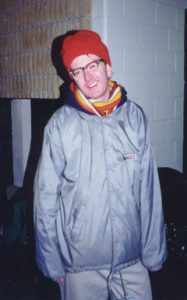 Brendan Canning, the bass player for hHead, still works in the music industry, making records and playing with some very well-known Canadian bands like Broken Social Scene, By Divine Right, Cookie Duster, and many more.
Brendan is also a solo artist in his own right, and once you hear some of his musical output, it sheds a new light on the band hHead and his contributions to that band as a founding member. He even released a solo album called Home Wrecking Years in 2016, so he has been very busy in the music world seemingly ever since the dissolution of hHead back in the '90's.
What About The Drummer?
In addition to Noah Mintz (guitars, lead vocals) and Brendan Canning (bass), hHead also had not one, not two, but three drummers over the years, including Roland Rainer (1991-92), Mark Bartkiw (1992-95), and Jason Ray (1996-97). There was also another guitarist named Zak Hanna who added some guitar to their first album, Fireman. The band was always a trio, except for when they started, when they were an acoustic duo of just Noah and Brendan.
If you really want to know why hHead called it a day, look no further than this video interview that Noah did at the Lacquer Channel back in 2009, where he talks about the rigours of touring, and how being a rock star isn't exactly the life for him.
It is clear that hHead was not meant to last, and it speaks to just how hard it is to make it in the music industry. Still, today, bands get enamoured with the trappings of rock star life – girls, money, fame, and adventure, only to realize at some point that being in a band is more like buying up a chain of restaurants. There are those bands that stick it out, but, for most great bands, we're lucky as fans to even get one or perhaps two good albums out of them before they go back to the real world.
So as not to go out on a downer, here's Brendan Canning to play us out with one of his tunes, called "Never Go To The Races" on his front porch in Toronto…
If you remember hHead, let us know in the comments below! Thanks for reading…
Oh, and we recently came across this…