Today I spoke with Sarah Jane Curran, an alternative rocker and lead singer for the band The Violet Stones out of Sydney, Australia. I came across her music recently on Youtube (where she goes by Sarah Jane Music) and was impressed at all of the material on there, from original songs she's written herself and with her band, as well as vlogs, live cuts, and a ton of cool covers of everyone's favourite grunge rock classics (including weird B-sides and deep cuts).
Not only is Sarah a talented songwriter, but she can sing and pull off a number of different styles. Her channel is gaining momentum as I guess people like me stumble across her looking up old and new grunge style rock and metal, and her following grows as her band The Violet Stones do more gigs across Australia. A new album is also in the works. Here is our conversation which touches on a number of topics from this to that (and even *that*). Hope you dig it!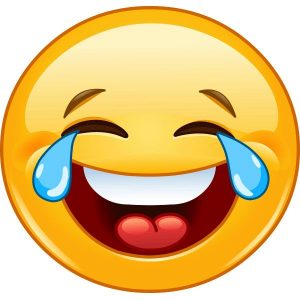 YC: Hey Sarah, how's it going tonight?
SJM: It's going pretty good thanks!
YC: Cool cool. So how's the Australian music scene these days?
SJM: I don't really have anything to compare it to honestly but I've just started playing around the scene last year and I think it is struggling a bit (mostly around the Sydney area). Although with bigger artists, I think it's pretty good but it's harder for smaller acts to get a following around here.
YC: Who's big there now that everyone loves from the rock world…ermm.. Jet?
SJM: haha I don't really hear about them tbh. But there's this one band in particular called Tired Lion and they're probably one of my favourite bands at the moment but they're from Perth & I watched them gain more and more people at their shows every time they come back and they have a pretty decent following in every state I think.
SJM: Other bands that are big are bands like Violent Soho & Dune Rats. I guess that's the sort of genre that is dominating the 'alternative' music scene at the moment. (Heavily influenced by grunge).
YC: Silverchair are done right? They're like classic rock now i guess.. but they're like a year younger than me so I remember when they came out I was like who are these little geeks? That was the second wave of grunge… post Cobain
SJM: haha the early Silverchair albums are probably a huge influence of Australian 'grunge'. I've seen soooo many bands trying to be them
YC: And meanwhile they just wanted to be Helmet
SJM: If they were still around I'm sure they'd be one of the biggest bands here
YC: I think they were always slightly misunderstood in that they were more like Helmet than Nirvana but people just saw them as a mini Nirvana in the 90s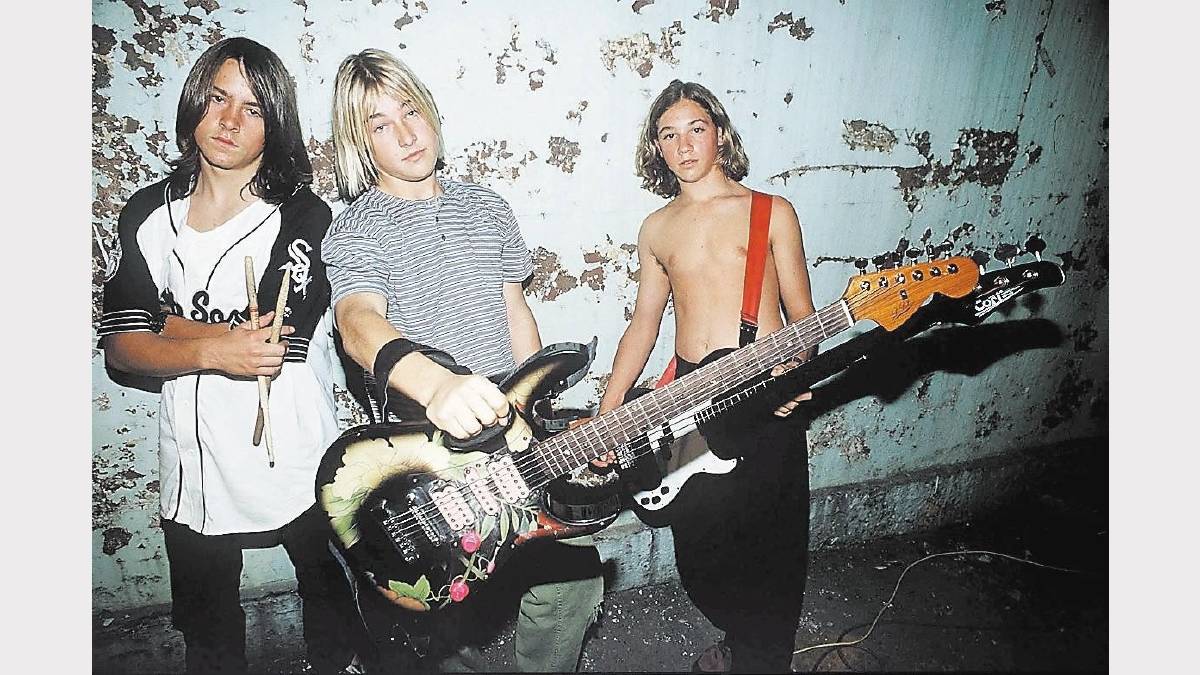 SJM: Yeah I never thought they sounded too similar to Nirvana but that's what they're sort of known for (for being the Australian Nirvana). My dad calls them 'Nirvana in Pajamas' hahahha
YC: awww.. cute. they're a solid band.. I heard Daniel's solo album and i thought it was half decent, even though it was like not rock at all as i recall. First few albums were pretty ass kicking. So your band.. is playing shows and such?
SJM: I actually saw Daniel Johns live! Yeah we are playing shows, and actually in the middle of recording our first album
YC: Daniel has a killer voice and rocks some mean riffs…anyway…How's that going? I'm listening to Sheets of Denial.. pretty good for a demo…
SJM: It's going pretty good, we're getting our name out slowly amongst the Sydney scene. Thanks!
YC: I mean it sounds like not really a demo…how did you record that one?
SJM: We practice with an electric drum kit and plug our guitars straight into a console and it comes out into headphones that we all wear (so basically we can practice without making a lot of noise). And that demo was actually made I think the night we made the song, cause we record the songs so that we remember what we did ?
YC: Yeah. i can relate.. it's easy to forget stuff…so wait that song has electronic drums? nahh
SJM: yeah it was recorded on an electric kit haha
YC: so what made you want to learn like 8 million covers?
SJM: hahah I guess in my early teens when I was just getting into Nirvana I decided to learn a lot of the songs cause you know, being able to play your favourite songs is pretty cool. So I did that and my friends and family were encouraging me to post them on youtube and I eventually did and people actually wanted more! I still post them because I guess it forces me to still learn songs even if I don't feel like it and I guess it's good for me to listen and try out new things with the covers
YC: lol yeah that makes sense…i mean having people pay attention helps motivation
SJM: yeah definitely hahah
YC: i've learned a lot of covers, but i can't seem to get up the motivation to post them on my channel…i just post originals that no one listens to ? but you probably are aware that youtube's algorithm kind of craves the stuff you're doing.. ie. covers of famous songs…that's how i came across you i think.. i was randomly looking up people covering Alice in Chains songs…
SJM: hahah yeah it really sucks how no one really cares that much about originals unless you're already known for something else. Yeah, I guess thats part of the reason I do them still. Cause of course I don't wanna always wanna do covers, I much rather play my own songs
YC: i'm in a band with a guy that actually despises doing covers. like, i'd be game to be in a covers band if it was cool covers. but he's got a real hate for covers bands. cause it pushes original bands out of venues. he has a point i think
SJM: Yeah and theres a real market for cover bands over here.
YC: but people want covers…it pays the bar's bills and shit
SJM: Yeah guess so, but it sucks. It's really a hard market to break through in with your original music
YC: but your channel seems to be doing really well from what i can tell
SJM: Doing better than I ever expected like I had no idea what I did right
YC: well i do internet marketing for a living, so i know what i think you're doing right
SJM: what did I do right then? hahah
YC: well…for one, youtube likes consistency. so you keep doing the same thing in the same format and that's something youtube likes .. or like, the robots that control youtube. most people are unbelievably retarded and inconsistent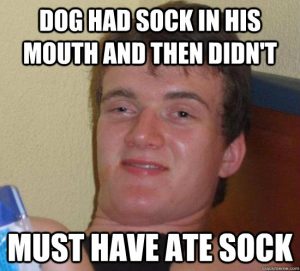 SJM: hahah yeah i knew that consistency was important, thats why I try upload once a week
YC: google / youtube likes to see a really consistent thing happening.. same look, same room, person, blah blah
SJM: ah cool thats good to know
YC: like if you're too scatterbrained, and everything looks crazily different, youtube will be like "sorry bro"…it's just like a theme, and also you're not pissing off the family friendly part of the algorithm…and you're a girl
SJM: True
YC: so the millions of freaks out there like girls as a rule…i'm not trying to say anything sexist lol but i mean.. it's not my fault the world is sexist ? there's probably some marketing thing where people trust girls more or something
SJM: No I know what you mean and I totally agree like I think people can't get over the fact that a girl is singing and playing guitar on a System of a Down song. I think like 80% of my audience are dudes as well. think thats what my youtube stats say
YC: yeah.. it makes sense. well the other thing is musicians are notorious for not understanding marketing. it's just not part of their mentality. so for instance the fact you can even interpret youtube stats .. or even know they exist. people in bands could give a fuck about that shit and when they do look at it, they don't know what the fuck to make of it, and musicians from older generations are double screwed cause they just don't get technology as it is today
SJM: hahah I think I'm very on top of things and very organized. Like I keep my band in order and I used to be the only one posted anything to our facebook page (they've started contributing more recently). my dads one of those people who doesn't understand how to advertise or anything.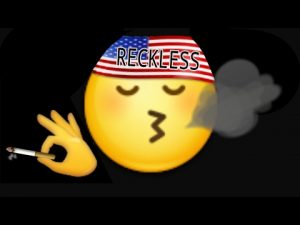 YC: yeah my band has a FB page but even i hate using it
SJM: it gets tiring but Facebooks been pretty good for my band. but I don't think it does much for my youtube channel besides advertising and such
YC: i think it's cool you have a really well rounded social media thing going on.. even on your youtube, you have the vlogs too, originals, covers, live shit
YC: it's basically a sign that you and your band have your shit together
SJM: hahah I guess so
YC: so who are your biggest influences? i guess you're big into Nirvana
SJM: yeah well I don't really listen to them much now, but they're basically my roots
YC: you're covering b-sides and whatnot.. so not like.. average fan of Nevermind type thing. i notice with Nirvana you kind of sing the stuff he screams
SJM: um yeah. It's because I can't scream at the moment. I really want to though
YC: well you have the kind of voice that might get wrecked if you scream your lungs out
SJM: yeah I have tried and every time I do it, my throat hurts and thats not suppose to happen. But I got really into Korn recently..And other bands System of a down, Incubus, Hole, Foo Fighters, Tired Lion.
YC: how do you go about learning a korn song?
SJM: well its way more difficult since the guitarist use a 7 string so I basically find the tabs and have to transpose it into a way I can play it in standard
YC: yeah i was thinkin.. this isn't standard. Who are some of your favourite players? like.. did you learn Korn because you're obsessed with Fieldy? Fieldy crush?
SJM: haha nope I have a young Jonathon Davis crush. nah but I really love their songs and melodies and how its still heavy
YC: ah i see.. yeah chicks dig Jonathon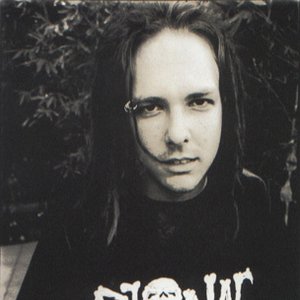 YC: I see your Cranberries cover got some traction eh
SJM: It did only after Dolores death though
YC: right.. yeah. who's your fav guitar player at the moment?
SJM: I don't really have favourite guitar players to be honest. I focus more on people's ability to write songs and melodies
YC: yeah i feel ya on that.. it's more about songs. so to tie it back to your album for a sec, when's it gonna be done?
SJM: the bands album?
YC: yeah..
SJM: Should be done by the end of the year. We're doing it diy so it doesnt really have a deadline or anything
YC: is there kind of a goal you have with this album? ie make it the heaviest fucking album of all time
SJM: We just want to get our stuff out there and have something to give to people when they ask us if we have an album or EP. Like we get asked after gigs often if we have anything released and we have to say no
YC: man.. you have nothing? for someone who records so much shit and does so much youtube, you should at least have something…….
SJM: That's what we're doing now hahah I guess because we didn't know how we were gonna go about it like we're broke and so we needed to find a cheaper option to record and we found it eventually. and we have demos and stuff out, enough to keep people somewhat interested
YC: so what do you give people? a USB? with demos? or nothing
SJM: Nah we don't give them anything, they can just check out stuff online if they really wanted to
YC: hm well then! one more question – what are you recording stuff with ie. software?
SJM: We're using Sonar X1. Basically my dads helping us out a lot with this and we're just using what he has. We recorded the drums in a church and we had to set up everything from scratch and that was very interesting haha
YC: So you're tracking things one by one, not doing live off the floor. that's cool though, sounds like fun
SJM: nah we don't have the set up for that and yeah it's kinda good not having a deadline but also we just want it done. we kinda just want this album out of the way so we can start our next one because we like the new songs a lot more. just gotta do guitars, vocals and the mixing/mastering.
YC: Awesome. well it was cool to talk to ya. thanks for taking the time
SJM: yeah dude, thanks for the chat!