The '90s were a rather turbulent period for music in general.
Several genres skyrocketed in popularity, the scenery changed, and you could say that the stereotypical 1980's shredder hair/glam metal bands, with that weird combination of uber-macho / feminine / androgynous appearance with their KISS inspired non-stop party music, were losing their traction at the very beginning of the decade. Later gators!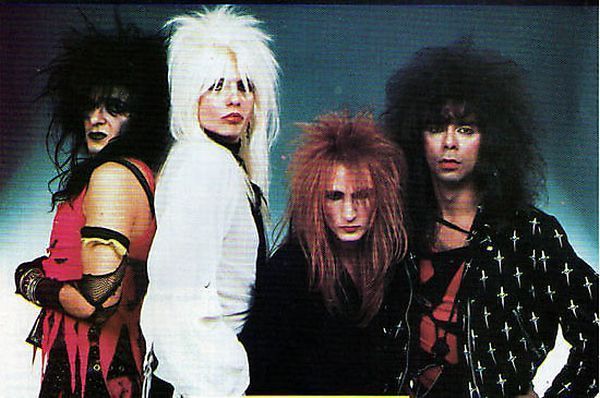 The new type of rock music was appearing, dealing with different, more serious, lyrical topics, with an appropriate hard hitting, dark, and gritty sound to accompany this exciting new poetry-infused music.
Labeled as grunge with the emergence of the 4 grunge "gods" as they're sometimes referred to as (Alice in Chains, Nirvana, Soundgarden, Pearl Jam), we saw the rise of these soon to be huge musical acts, along with various different bands playing in this style that emerged in the very end of the 1980s and the early 1990s.
Among those bands featuring this new hybrid sound that really took off in this particular time frame, Pearl Jam holds a very special place for many rock fans even to this day.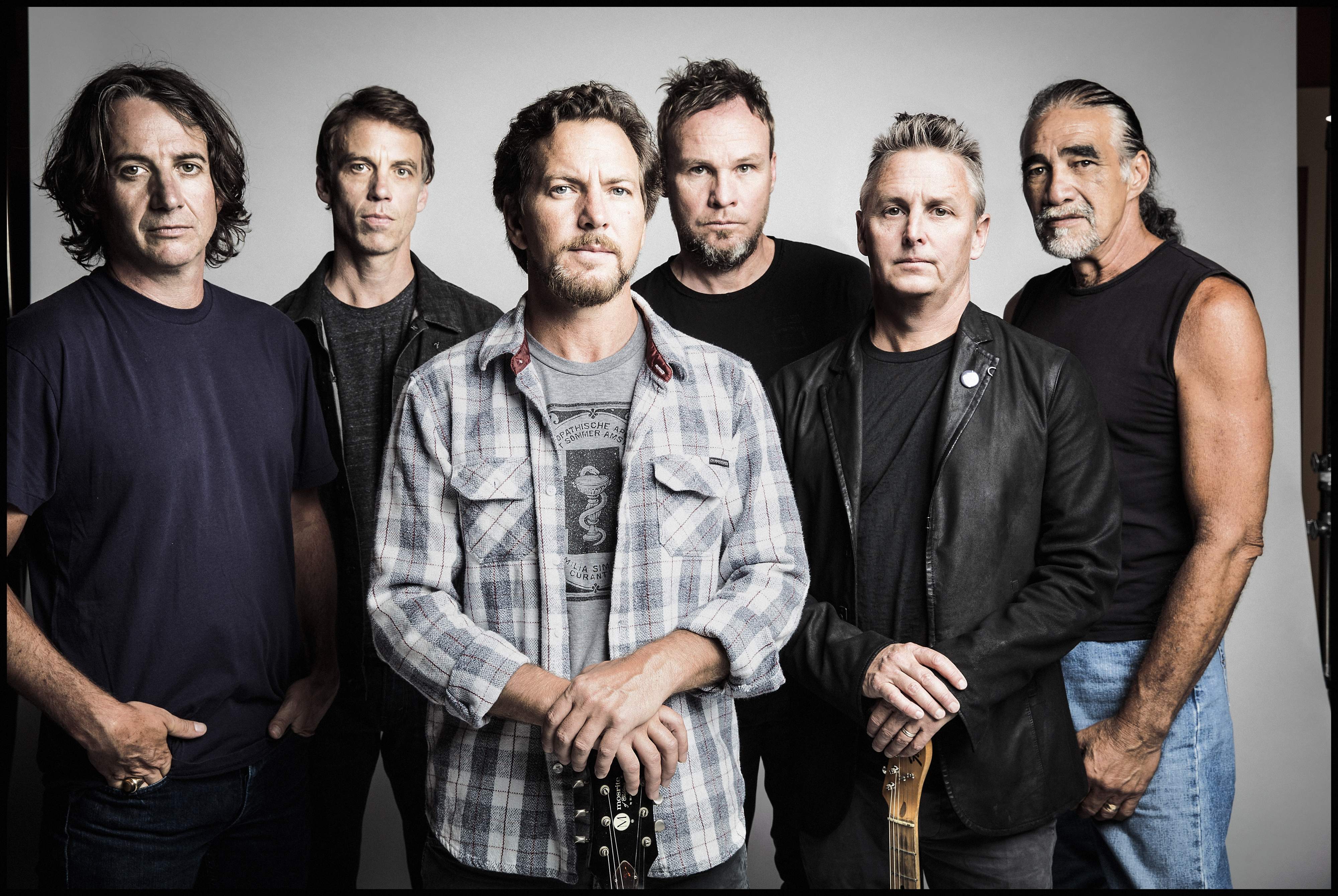 For the fans, Pearl Jam are one of the pillars of Seattle's grunge scene, with a huge output over the past almost-30 years. Only Pearl Jam and Alice in Chains remain of the four great so-called grunge acts.
However, many will tell you that you can't really say that Pearl Jam exactly fits into any specific genre or style of music – they are just simply Pearl Jam. Calling them a "grunge" band is not really strictly true, but fans have taken to doing it over the years and so the label has stuck.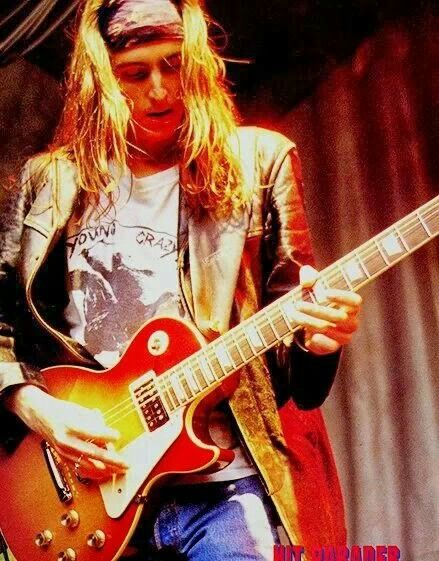 But whatever the case may be, and whatever your views are on their style, this band has formed one of the most authentic followings in the world of rock and they are still continuing to impress music fans of all different genres worldwide.
Their fan base has managed to remain loyal to the band even despite the fact that they completely disappeared from the world's music scene at one point, ceasing all activity right down to giving occasional interviews here and there.
What attracted so many people to Pearl Jam was the recognizable hard-driving music that's complemented with appropriate lyrics and profound message in them.
Something relatable to many young kids at the time, and something that still has meaning even today.
Aside from Eddie Vedder, the vocalist, one person who had a lot of influence on Pearl Jam's style was Mike McCready. This man has truly earned his place in guitar history from the number of riffs he's written, to his prowess on the instrument, to simply the sheer passion he emotes when he plays.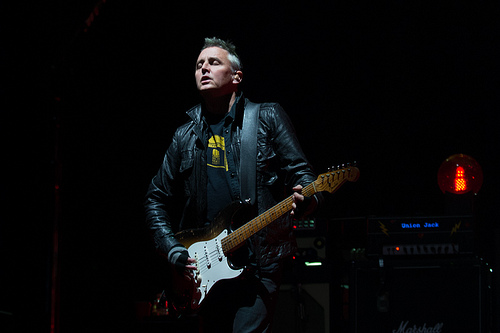 As a guitar player, he gave Pearl Jam their very own signature sound, consisting of powerful riffs and intriguing lead sections that can either be akin to a searing blues-infused solo, or it can be something weird and effects-based that is a pedal-based concoction no one but Mike McCready could have come up with.
Yes, both Stone and Ed wrote their share of great riffs too, but when it comes time to put a stamp on a song to make it sound sonically unique, that honour usually goes to McCready.
In this article, we will be taking a closer look at what he used to build that great tone which has been and remains as one of the most easily recognizable tones over the past few decades or so.
Mike's Rig
When we said that you can't really lump Pearl Jam into any specific category, it is because you can hear a mix of various genres in just about any of their songs. Mike McCready is always very specific about his tone, which has to be perfectly fine tuned in every aspect.
He, along with Stone Gossard, the rhythm guitar player, never seems really all that worried about the genre label that Pearl Jam are put into.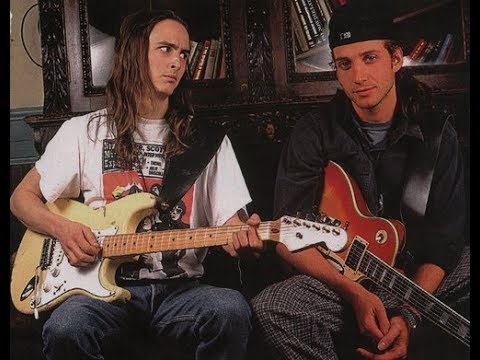 First and foremost, they were aiming to write good music, and give the lyrics a suitable vessel that would deliver the message in the best way possible. Which is something they most certainly succeeded in early on and it is something they continue to do.
With that being said, let's check out the gear McCready has been using over the years. And, as always, we're going to start with his guitars.
Les Paul Standard Plus Top Pro Heritage Cherry Sunburst (Renewed)

Marshall Amps 1987X 50 Watt Plexi Head Amplifier Part (M-1987X-01-U)

Ibanez Ts9 Tube Screamer – Classic

Hughes & Kettner Red Box 5 Classic Di And Amp Simulator

Guitars
Unlike most guitar players who have reached his level of popularity, Mike was always running back and forth between two brands – Fender and Gibson.
Which might be unusual as most of the guitar players are quite often very strict about picking sides between these two legendary guitar brands and long-lasting competitors.
He started with a 1952 and 1953 Blonde Telecaster, only to move to a Gibson Les Paul Junior with double cuts. Two guitars he is most known for are the King of Kings '59 Les Paul and the Fender 70's Stratocaster Sunburst.
Speaking of the latter, he has several guitars that fit the description.
King of Kings Les Paul is still one of his favorite instruments. He got it back in in the day for some $25,000 which he managed to pull off by trading a bunch of guitars aside from fronting some cash.
This being a '59 Les Paul, it is highly valued among guitar players and guitar collectors, who often refer to these instruments as the so-called "Holy Grail" of guitars.
Many other guitar legends, including Mr. Billy Gibbons, have any kind of '59 Les Paul in their collection.
All things considered, that purchase was most certainly a great investment seeing how this specific model goes for as high as half a million dollars these days.
When it comes to some of the more unusual guitars in his inventory, McCready has a Gibson Flying V from the 1980s, and a 1991 Gretsch Silver Jet Reissue. The Flying V in question is white with white pickguard.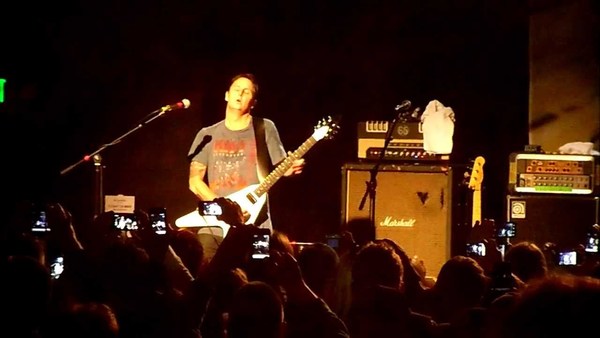 Interestingly enough, one of his main axes as of lately is the David Gilmour Signature Strat.
This guitar, made by Fender, is the replica of David Gilmour's legendary Black Strat and is a model that the Pink Floyd guitarist himself had input in creating.
Speaking of which, Gilmour's original Black Strat, the one he used for recording various songs over the years, was sold for over $3.9 million, making it the most expensive guitar in history so far.
Aside from these, McCready had some other models in his collection.
There's the peculiar looking vintage-inspired Jeff Tweedy Signature Gibson SG with the Bigsby-style tremolo bridge.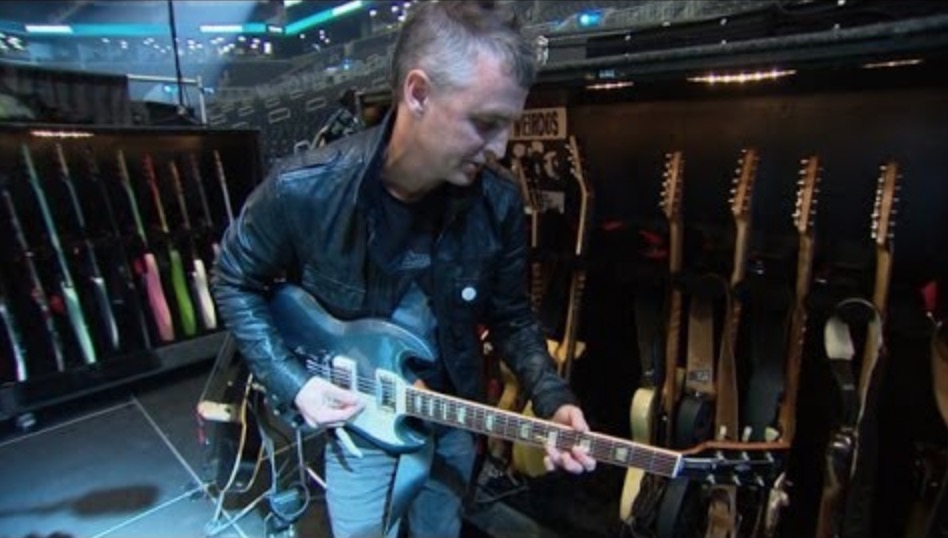 There is also one white double-neck Gibson EDS-1275 with a black pickguard, Gretsch 1955 White Falcon Electric Guitar, Fender Jazzmaster, Gibson Firebird, and even an Ibanez Iceman.
Amps
When it comes to amps, McCready has been known to use a variety of different brands and amp models.
Some of the more common models in his possession are the Marshall Plexi head and the accompanying Marshall 1960B cab with four 12 inch speakers.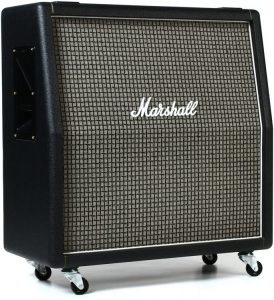 These classic cabinets are very well-known for their Celestion speakers.
To be more precise, they're the G12M Greenbacks and these particular speakers are voiced in such a way to give more clarity in the higher end spectrum of the tone while still retaining the power of the lower-end.
There's also the legendary Fender Bassman Combo amp from 1959, as well as another classic amp used by many guitar heroes over the years, the Vox AC30.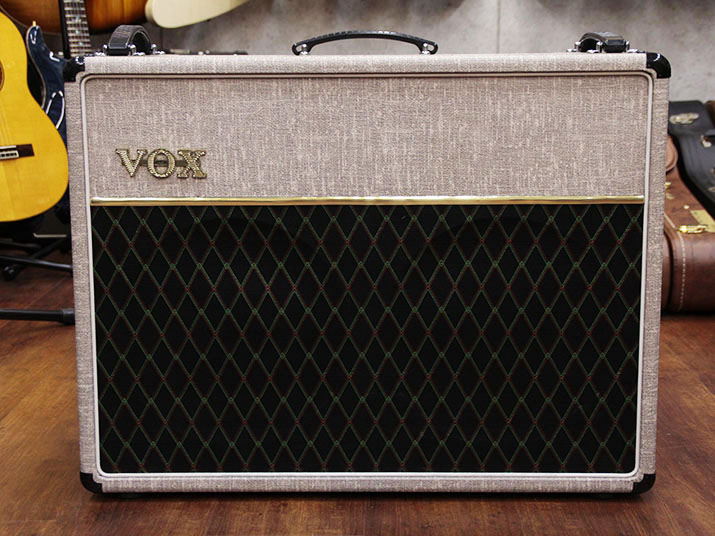 If you think about it, Mike always pushed the 'standard' configuration of guitars and amps, modelling his tone mostly through using different effects pedals.
However, when we're talking about someone like McCready, that is an approach to guitar tone is always subject to change.
Case in point, these days McCready is all about the 65 Amps. Something along the lines of the Empire or London has been seen resting on top of one Savage combo.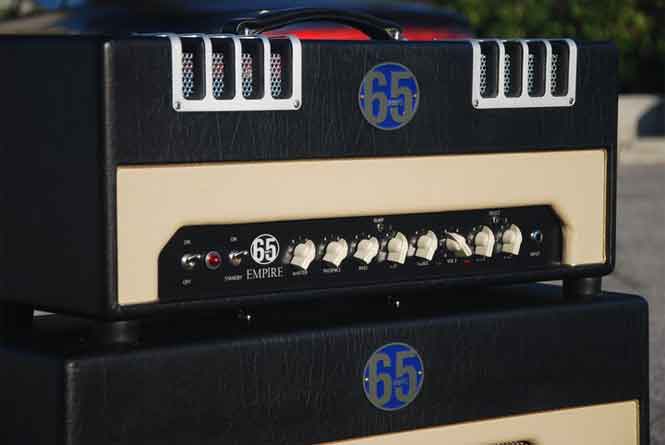 A good chunk of his sound comes from the amps, and this sudden change to 65 Amps is just another move by McCready in his search for the perfect tone.
Looking past these, Mike also uses a somewhat rare Satellite Atom head, bearing the power of 36 watts. There is also, of course, the legendary JCM800 in his rig, Union Jack HG, and another Fender Bassman in the form of an amp head.
But looking at all these amps, he's clearly a fan of those vintage tones yet he puts his own different twist to it.
Effects Pedals
If you were to take a look at McCready's pedalboard at any given show, you would find a very busy setup that would rarely be the same one or two shows after. After all, he's very picky about his tone and loves to try out new things on a regular basis.
With that said, there are some pedals which Mike liked enough to keep around as constants. Let's start things off with a few overdrives. For a long, long time, Mike was using mostly Ibanez TS9 Tube Screamer.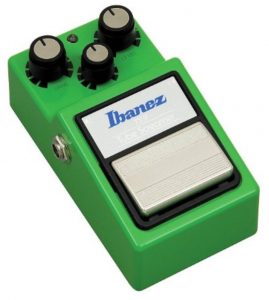 This doesn't really come as a surprise as this overdrive has been one of the most desired pedals over the years, used as either the main dirt box or as an additional boost for drive channels of tube amps.
There have also been some speculations about him using the Ibanez's alternate version from the 1980s, known as the TS10 Tube Screamer. However, this has not been officially confirmed.
These were his primary choices when some bark had to be added to the tone. These days, he moved over to the Way Huge Green Rhino.
This pedal is a bit more niche in nature but still has that vintage style vibe and can deliver some serious tones. In addition, it is a bit more versatile than the good old Tube Screamer due to having more parameters to tweak.
There are also some other drives in his rig, like the very small, compact, and pretty simple to use Lovepedal AMP 50 Overdrive.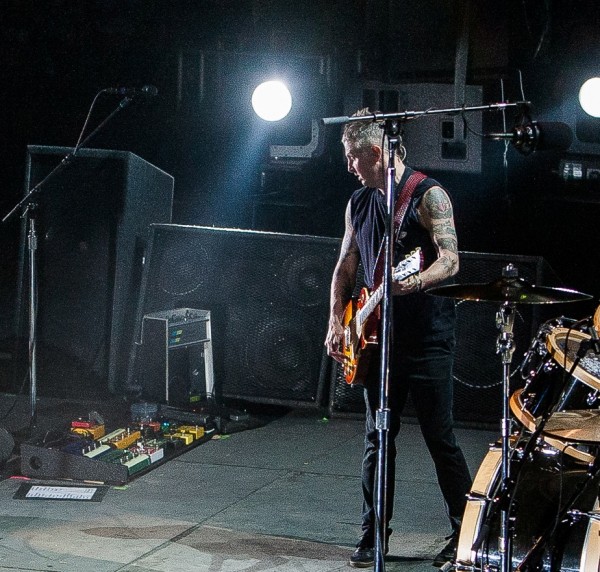 When it comes to other effects, you could see an XO Micro POG from Electro-Harmonix, Hughes & Kettner Rotosphere, as well as Boss OC-2 Octave.
His most current setup consists of pedals such as Xotic's AC Booster Overdrive (which certainly comes in handy for boosting those vintage tube amps in his collection), the MXR MC-404 Crybaby Dual Inductor Wah, Diamond's Compressor, Line 6 DL4 Delay and more.
As for some other wah pedals, Mike has been known for his use of the standard classic Vox wah and the classic Dunlop GCB95 Cry Baby.
He definitely keeps mixing things up, but the core of his sound is more or less consistent in nature and you'll always be able to recognize McCready when you hear him play, both on studio albums or live recordings.
Conclusion
Mike McCready is one of those guitar players who is always searching for new ways to spice up his signal chain.
Aside from the guitars for which he has developed a pretty distinctive taste, every other part of his gear is prone to experimentation even after all this time.
If you were on a mission to emulate his tone, you would first need to figure out which album you are going for. And you'll definitely need a solid budget if you want to get it really close to what he's doing.
However, while it might not be that easy, you'll be able to pull it off as long as you have a Fender Strat, a Marshall amp like the JCM800, and the Ibanez TS9 Tube Screamer or any of its different clones and variants. But at the same time, you'll definitely need to sit down and tweak the knobs for hours until you finally manage to get it going in Mike's direction.
Even though grunge musicians were never really known for their finesse, Mike and Pearl Jam took things into a bit more complicated direction. That is the main reason why he is considered to be one of the best guitar players in rock music.
Overall, looking at different guitars and pieces of gear, it is clear that Mike McCready is most definitely a fan of the vintage stuff.
While his tone is not a complete replica of the ones we can hear with those older players, it certainly relies on the classic '60s and '70s guitar sounds.
But in the end, as we already mentioned above, he gives his own twist to it and creates that grittier tone that goes well even with the more modern standards in rock and heavy metal music.
With this being said, Mike McCready's playing and his guitar tone that evolved over the years are both worthy of our praise.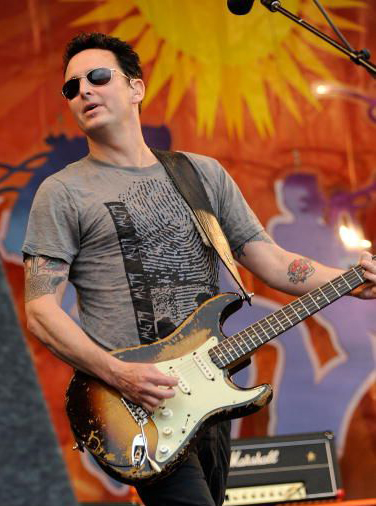 Aside from defining one movement and even bringing it to a higher level, his work in Pearl Jam has been crucial for the countless generations of guitar players worldwide. If you're trying to replicate his different tones, you're definitely not alone as he's one of the most looked upon guitar players of all time.