When The White Stripes first appeared, they created a lot of noise on the scene. Aside from their music, the nature of this band attracted a lot of attention.
Jack White and his "sister" Meg showed the world that rock is can be simple and minimalist in terms of how many people it takes to rock out, and how complex the music has to be.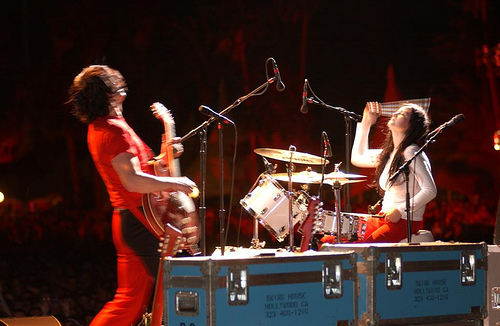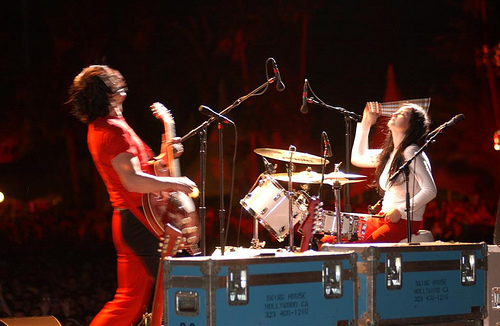 With that said, Jack is a guitar prodigy. Not only is his skill up there with the greats, but his tone is always on point.
If you listen to any of their songs, the guitar never feels out of place.
Being able to adjust your tone to the music like that takes some serious know-how. However, it also takes the right equipment.
Reproducing Jack White's vibe might seem easy from a distance, but that perception quickly changes when you go into details.
Today we are going to show you what type of guitars and gear can be found in White's inventory at any given moment, which should clear up some questions regarding his tone and how to reproduce it.
---
Rig Rundown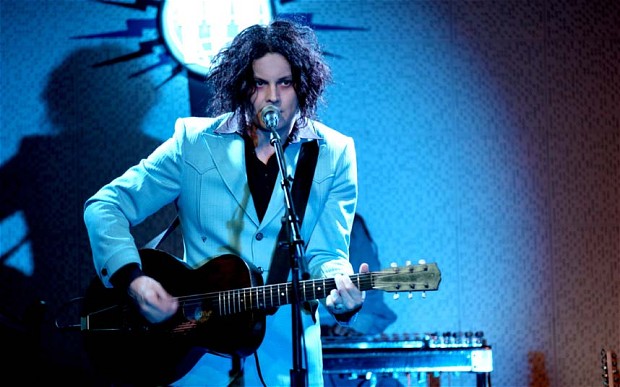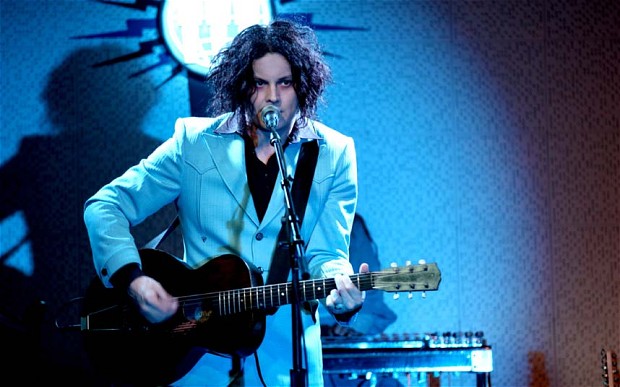 By listening to The White Stripes, The Raconteurs, and Jack White's solo records, it's not hard to figure out that Jack White has a pretty vintage approach to his music.
What he is creating is the rawest form of rock you can get right now.
With that in mind, it is not a surprise that Jack is a fan of vintage guitars and limited use of effects pedals. We are going to start this gear overview by checking out his guitars.
Then we will move to effects pedals and amps.
---
Guitars
For some Jack White's guitar room looks like a proper guitar museum. He owns some rare models as well as the classics.
In terms of brands, you will find Fenders, Gibsons Gretschs but also more obscure Crestwoods and Keys.  He has also surprised some people by wielding an EVH Wolfgang USA Signature.
When it comes to specific models Jack is commonly associated with, his latest guitar of choice is a 1937 Gibson L-1 – a truly rare guitar with a character of its own. There's also a Gibson F-4 mandolin in there as well.
Gretsch models which he is fond of include a White Penguin, Triple Jet, one Gretsch Anniversary Jr among others.
Most of his guitars seem to be semi-hollow or hollow body models, but there are also two Fender Telecasters in there to break up this monotony, both with Bigsby bridges.
---
Amps
Unlike many other guitar players which have reached the level of popularity like Jack White, his selection of amps is pretty straight forward.
We are talking a 1970s Fender Twin Reverb and a pair of Sears Silvertone 100 Watt combos.
He sometimes uses different amps, but this configuration is what his main rig is consisted of.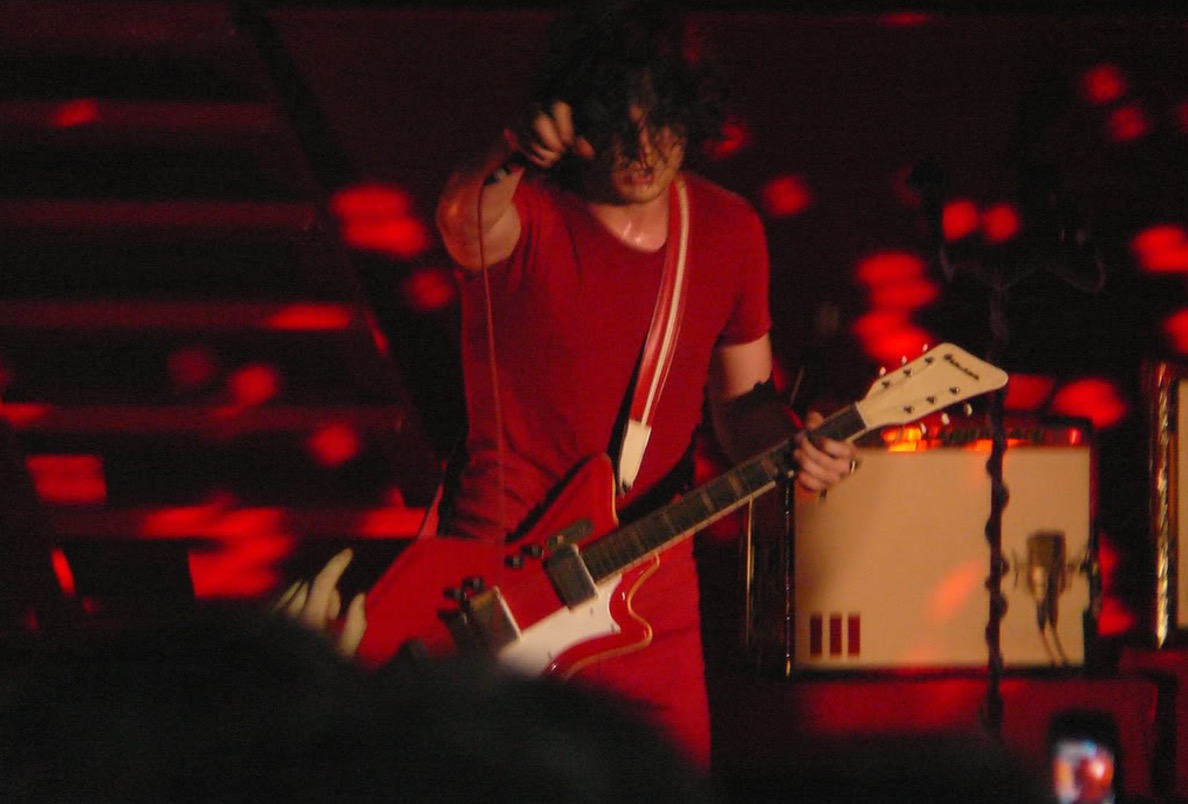 Fender Twin Reverb's tone is definitely a popular choice these days as it was when this amp first appeared.
Jack obviously found what works for him, and follows that logic that you simply shouldn't fix something that isn't broken.
Despite the odd decision to use these two amps for most of his work, it is worth noting that the tone he is running is partially influenced by his amps.
---
Effects
While Jack might not be using a whole bunch of what could be considered modern effects pedals, he does have a pretty decent pedalboard.
You can find classics such as the Digitech Whammy IV on there, an MXR Micro-Amp and a Boss CS-3 compressor.
The most noticeable part of his effects arsenal has to be the Electro-Harmonix Big Muff Pi.
This is his preferred dirt box and one that you can hear on the majority of White Stripe's recordings.
Read our full review of the Digitech Whammy V
Aside from these, he owns some boutique pedals as well.
We are talking ZVex Woolly Mammoth which he used on several occasions, and the Voodoo Lab Tremolo.
Another interesting thing is that Jacks pedalboard is painted in red and all his pedals are either red or white.
It just so happens that most of the pedals he uses are fitting this aesthetic requirement quite comfortably, although he is known to paint the pedals as well.
How much of the impact guitar effects have on his tone, and Jack White's music in general, depends on which song or album you are listening at any given moment.
It's fair to say that Jack likes to keep things simple and relies more on what he can get from the guitar and the amp he is using.
---
Conclusion
The White Stripes are among the rare authentic sounding bands you can listen to today, even though they've broken up.
This combination of two extremely talented people has rightfully gained a lot of attention over the years.
Meg is killing it on drums while Jack is just impressive both as a guitar player and a vocalist.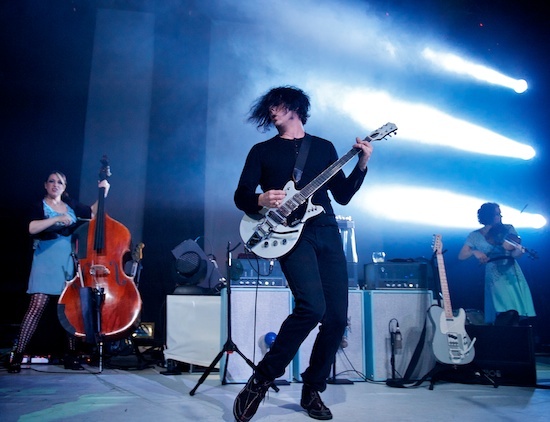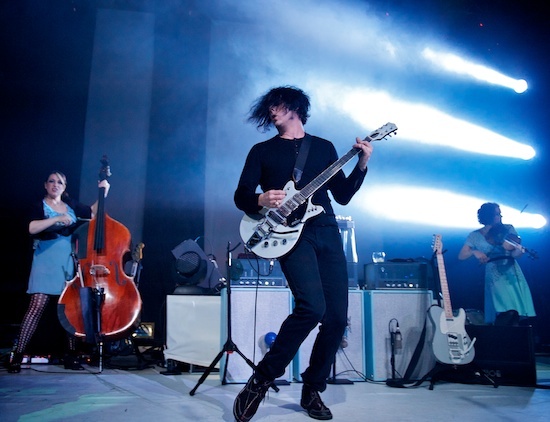 With his other projects, Jack has branched out a lot and has tried many different styles, but his guitar playing is always a huge focus.  
What really makes his style of playing guitar special is the fact that he likes to mix things up from song to song.
This applies to the nature of the riffs as well as the color of his tone.  Sometimes he'll dial in that standard overdrive tone with scooped mids and lows, while other times he goes harder on the bass.
From clean to dirty, almost no gain to full on gain saturation, Jack White keeps surprising with every new song.
If you are interested in replicating the tone he uses most often, you will either have to dig deep into vintage guitars or find something modern which fits the description.
Semi-hollow models are going to be your best bet, that is for sure. In terms of amps and effects pedals, it all comes down to a good vintage overdrive and a decent set of tubes.
Big Muff Pi combined with a compressor of some kind should get the job done in most cases.
At the end of the day, Jack managed to infuse a rather simple concept with a type of complexity of his own.
It's not about how what you have but how you use it – that seems to be his ideology.