Last Updated on
By Youtube Music Sucks
Retro games and chiptune music are very much back in vogue. Gamers rebelling against the extortion of in-app purchases and loot crates, mega-gigabyte downloads and ludicrous terms of service sometimes prefer the simpler life. Nothing tells that tale better than Epyx's 1987 fun-in-the-sun games/sports collection California Games and its awesome set of tunes by Chris Grigg.
California Games is one of those titles that pretty much anyone into the 8-bit and 16-bit era remembers fondly. It captured an era of more relaxed summers where there was nothing better to do than play C64 games all day. Cali's mix of surfing, BMXing, hacky sack, roller skating, skateboarding and frisbee were what today would be casual gaming delights.
The music too, helped players relax and chill. An opening track that borrows heavily from Louie Louie, by The Kingsmen is a perfect mood piece on the C64's SID chip. Perhaps the developers remembered the tune from National Lampoon's Animal House where it featured heavily in the chaos!
Spinning the sports
Surfing was the first game most people went for, with players trying to get up speed and throw as many 360s, 720s or higher spins as possible before wiping out. The C64 music had a hint of Wipeout to it, and spot of Jaws when the rider was consumed by the waves, the soundtrack got livelier as the judges gave their scores.
BMXing was probably the next popular sport, with a driving, tension-adding beat as every ride was just a second away from disaster thanks to an ever-present risk of ploughing into an obstacle or fluffing a landing.
Skateboarding under the Hollywood Hills sign was a fairly small game, so a chugging beat could accompany the action, as players try to grind out and handplant their way to a high score. As with every sports compendium game, there was always one hated game. Hacky sack, or Footbag, really sucked as a game, with the campest set of moves in video game history, but the "play along with me" soundtrack kept people trying to kick the ball as it resolutely stuck to the ground.
An endless summer of formats
California Games appeared on many formats, starting with the Commodore 64, moving onto the Sega Genesis/Mega Drive, Amiga/Atari ST but perhaps the best sound came from Atari's Lynx handheld. For a start, the music played constantly, so added to the overall atmosphere, while on the C64 version, tracks dipped in and out, almost at random.
While that version of the game only had four sports to enjoy, the soundtrack was a summer joy. Epyx designed the original Lynx hardware, but sold it to Atari, so plenty of Epyx games were in the handheld's early line-up. Using the Lynx's 16-bit MOS 65C02 that featured a four-channel sound engine, with 8-bit DAC per channel, musicians, Bob Vieira and LX Ludis had more audio space to play with, and sped things up over the original to pick up the pace.
Of the other versions, the Amiga edition naturally sounds more modern and advanced, but is surprisingly flat, with annoying piano freestyle chords that interrupt the laid-back vibe. Sega went their own way on the Genesis version, with some totally new tunes that fail to set the tone for the game.
Sure, the games look better by this point, but they are struggling to maintain that identity and purity of the early editions. Naturally, today's gamers would like a modern remake. There was one in the (half)pipe, with German outfit Magnussoft trying to keep things old-school with 16-bit graphics and chiptune audio, but it looks like game is still in development or has been abandoned.
About Chris Grigg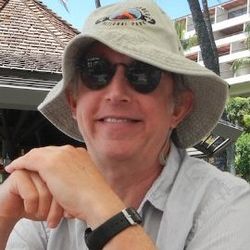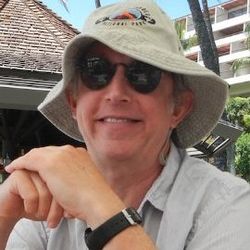 California Games was one of Chris Grigg's first compositions at Epyx, which he followed up with DOS and Amiga soundtracks for the likes of Maniac Mansion, Impossible Mission and 4×4 Off Road Racing. He moved up in the world to do sound design at Pixar and now works as part of the MIDI Manufacturers' Association on the Technical Standards Board.