Mandolin takes 20th century root in American bluegrass and jazz style, both of which utilize tight improvisation and quick movement. With this article we take a look at five famous mandolin players who make/made significant contributions to the jazz mandolin style.
1. Jethro Burns
Kenneth Charles Burns earned the name Jethro after touring as comedic duo Homer and Jethro back in the 1930s, with Henry D. Haynes. He brought humour to his mandolin acts, telling jokes between songs. His great energy and humour combined with impeccable mandolin picking and original style made him a mandolin legend.
He was a country musician, but played jazz style on the mandolin, using clean, single-note melodies rather than bluegrass style. He was responsible for introducing jazz melodies and methods of playing to country mandolinists. Growing up in the big band era, he took a lot of influence from Cole Porter and Duke Ellington.
Over the decades and into the 1970s he had inspired an entire younger generation of acoustic musicians. In this same decade he wrote several columns for Mandolin World News on both music and humour.
He toured with Haynes, Ken Eidson and Steve Goodman. He was a great entertainer, a master teacher of mandolin jazz, and was inducted to the Country Music Hall of Fame in 2001.
Paul Glasse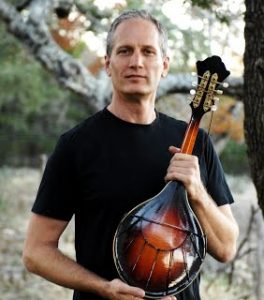 Paul Glasse grew up in New York. As a young person he was drawn to the acoustic sound of the mandolin. Growing up he listening to bluegrass, old timey and New England traditional music, and moved to Austin, Texas in 1977 to sturdy under Tiny Moore who taught him Texas Swing. This genre is quick in tempo and blends early country with jazz harmony, a la 1930s swing. To this day, Paul is known for this style.
In the 1980s he won several mandolin contests for his master picking including the Buck White International Mandolin Championship. His signature skills include improvisation and head, where he takes on the lead of a song, or its main theme.
John Reischman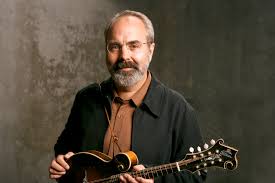 John Reischman has a large repertoire of songs and styles, whether he is writing original pieces and touring with his band the Jaybirds, re-inventing old-time tunes, or playing bluegrass. He is renowned for his mastery of the mandolin, which he began playing in the 1970s, and helped build the new acoustic sound.
He was highly influenced by early bluegrass mandolinists such as Jethro Burns and David Grisman. Over the years he has collaborated with many artists, creating new hybrids of cross-cultural sounds on the mandolin due to his interest in musical rhythms and stringed instruments.
In addition to his collaborative albums he also has three solo albums, on which he performs both original songs and traditional tunes. He stands at the forefront of American Bluegrass style, but his mandolin style is very jazzy in the sophisticated interplay between himself and other instruments, and his ability to improvise.
Tony Williamson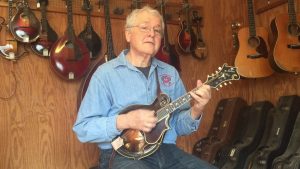 Tony Williamson is a mandolin virtuoso, bringing his extensive knowledge of musical intruments and their histories to his playing. For 40 years he has delighted audiences across the globe with his superb mandolin playing, and when he is not playing he is selling vintage and pre-owned instruments. This originated with his grandfather, who made musical instruments and inspired his grandchildren Tony and brother Gary, on banjo, to begin playing in 1957.
By 1969 Tony and his brother were child sensations and won World Championship. He received his degree with highest honours at University of North Carolina where he was born and raised, and after graduating, went on tour with the Bluegrass Alliance. From there he played in a number of bands utilizing classical, folk and jazz styles on his mandolin.
His work with the mandolin is largely responsible for its modern-day popularity, as he is immensely talented as a player but also highly knowledgeable. He shows his collection of vintage guitars and mandolins to crowds, demonstrating their tone and craftsmanship. It is rare to find instruments like these being used, as opposed to sitting in museums. He continues to record, using F-5 mandolins from the 1920s (around the time Gibson had invented this model).
Don Stiernberg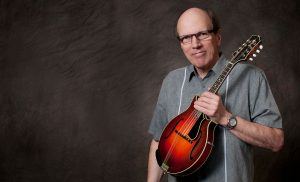 Don Stienberg has been playing mandolin for fifty years, and in this time period he has also performed, written, recorded, produced and taught. He was born in Chicago and is based there. As a child he was gifted a mandolin, and was sent to study with Jethro Burns, who became role model, mentor and friend. Don lived and breathed mandolin and played in a bluegrass band called The Morgan Brothers, and later in The Jethro Burns Quartet.
He is currently regarded as a trailblazer for the jazz mandolin style. His working band is called The Don Stiernberg Trio, with whom he recently recorded his ninth music project. The trio has performed across North America and in Germany and Brazil. He participates in The Mandolin Symposium in California and several mandolin and acoustic camps across the United States, Italy, Germany and Brazil.