Last Updated on
By Youtube Music Sucks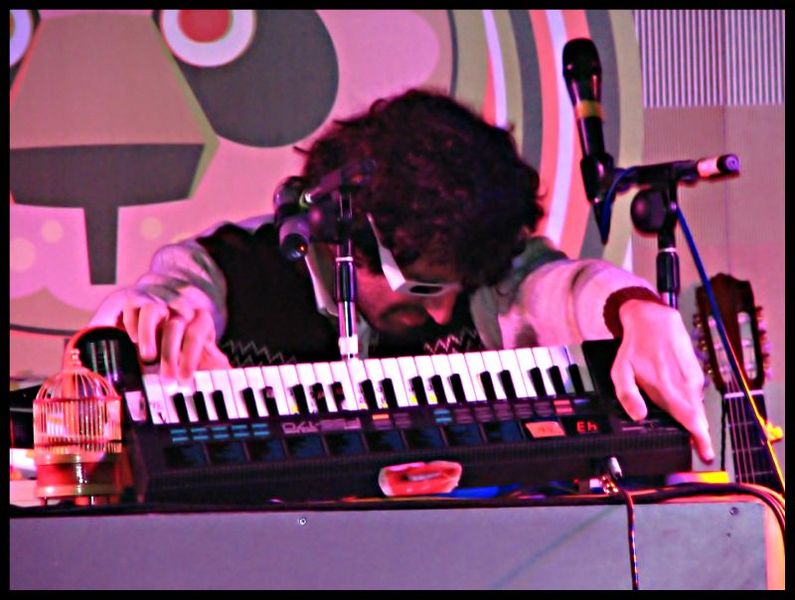 Toy keyboards – the kind with miniature keys and built-in speakers that are made of plastic – are a popular purchase these days by people who are into unique-sounding analog music gear and aren't brainwashed into thinking that music has to be made with thousand dollar equipment.
PortaSound '80's Entry Level Mini Keyboards for Beginner Players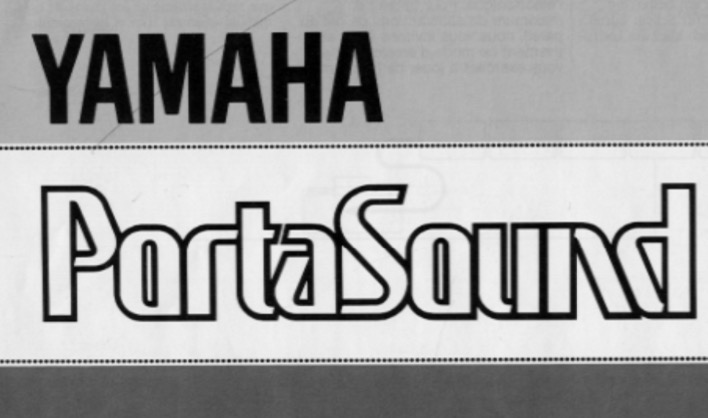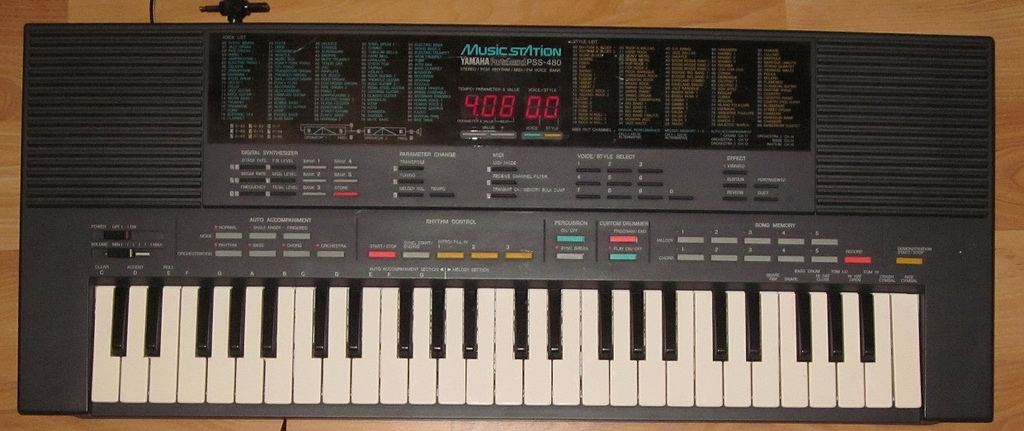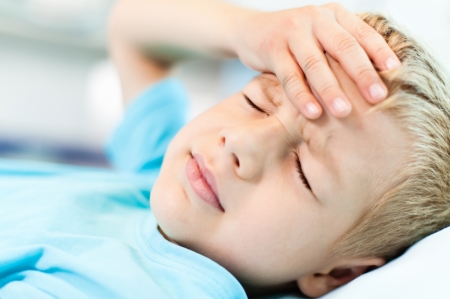 Back in the '80's, you simply never knew what would happen, although I'm pretty sure a lot of parents and grandparents hoped that by buying their kid a PortaSound keyboard, they might have the next Rachmaninoff on their hands. Instead, they probably heard a lot more stuff like this playing incessantly from the rec room.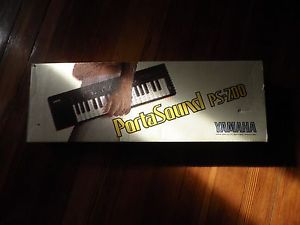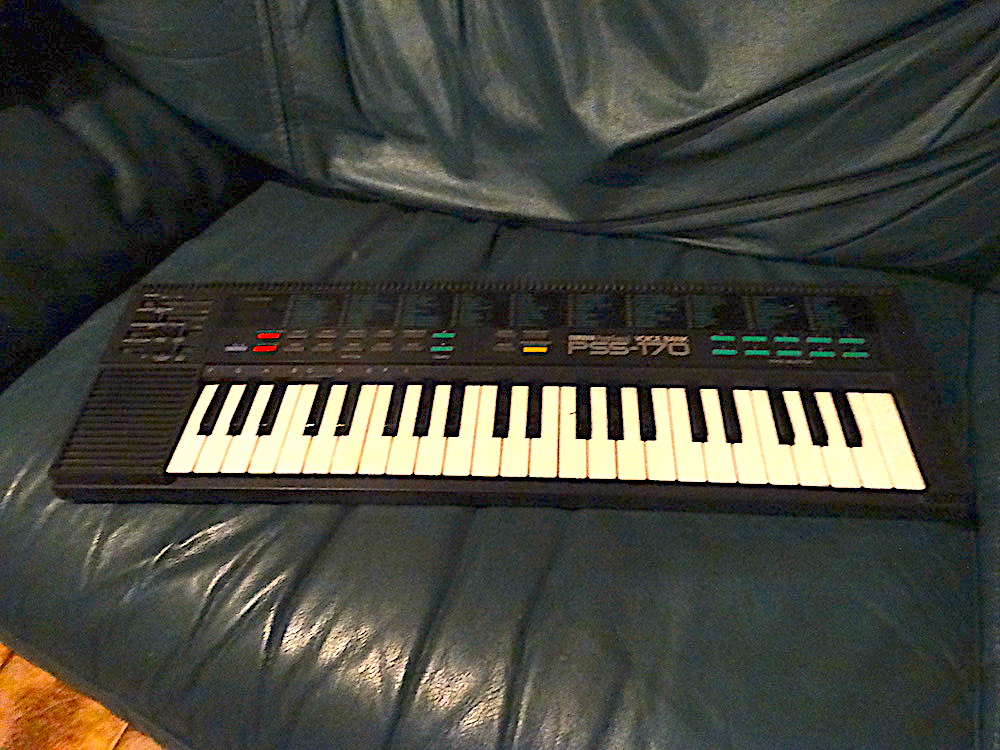 Main Switches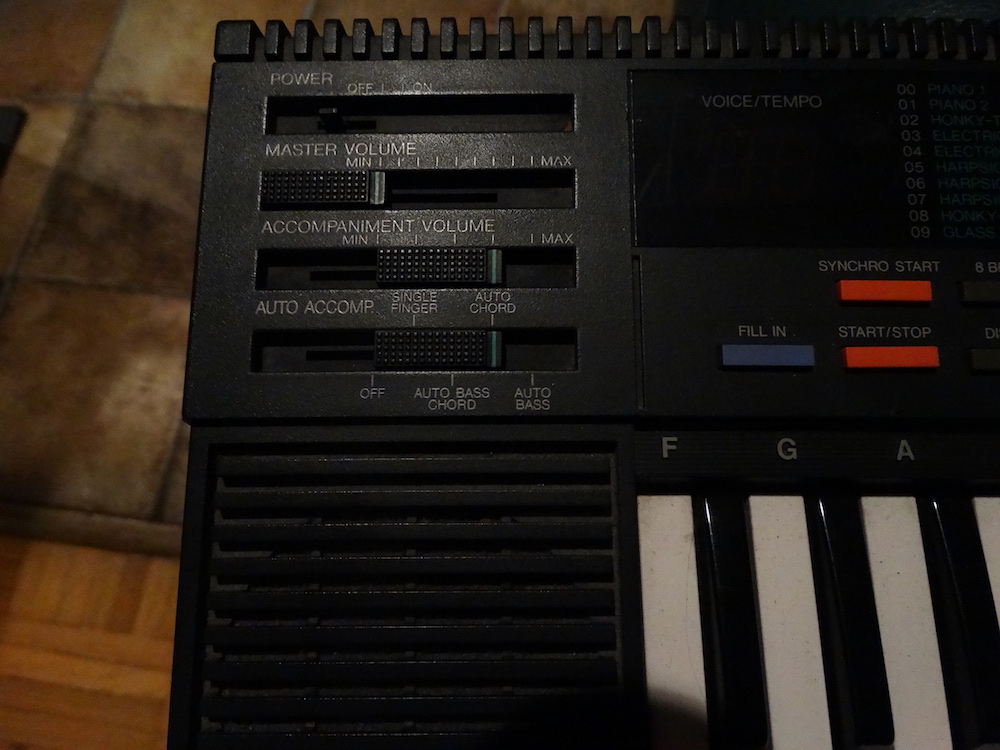 Keys and Drum Beats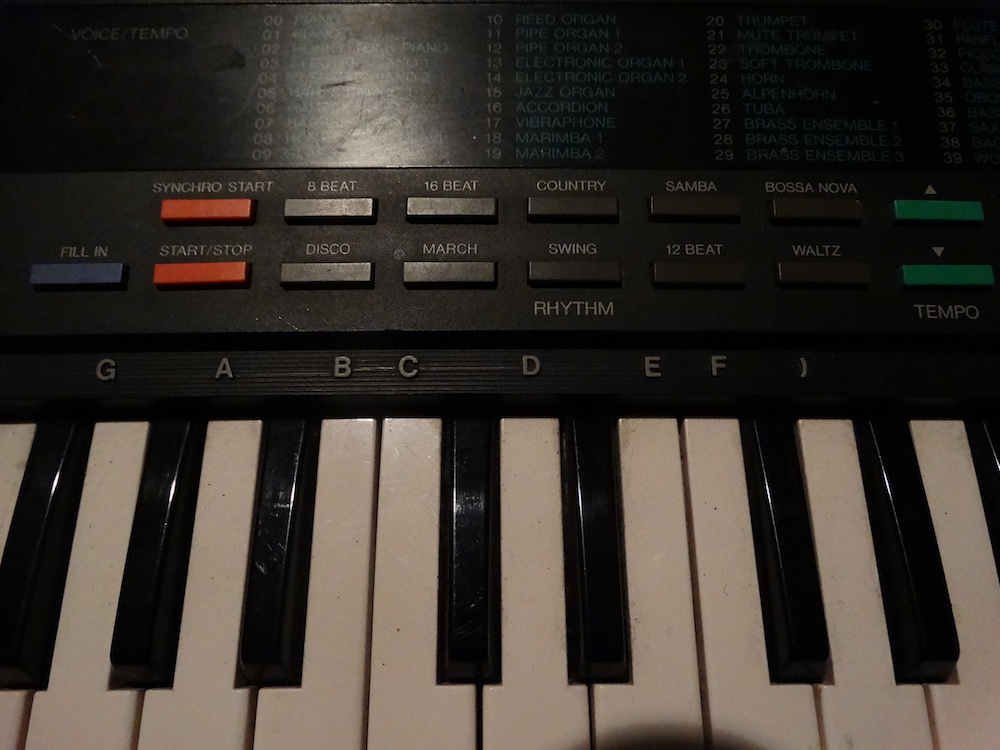 Voices, Effects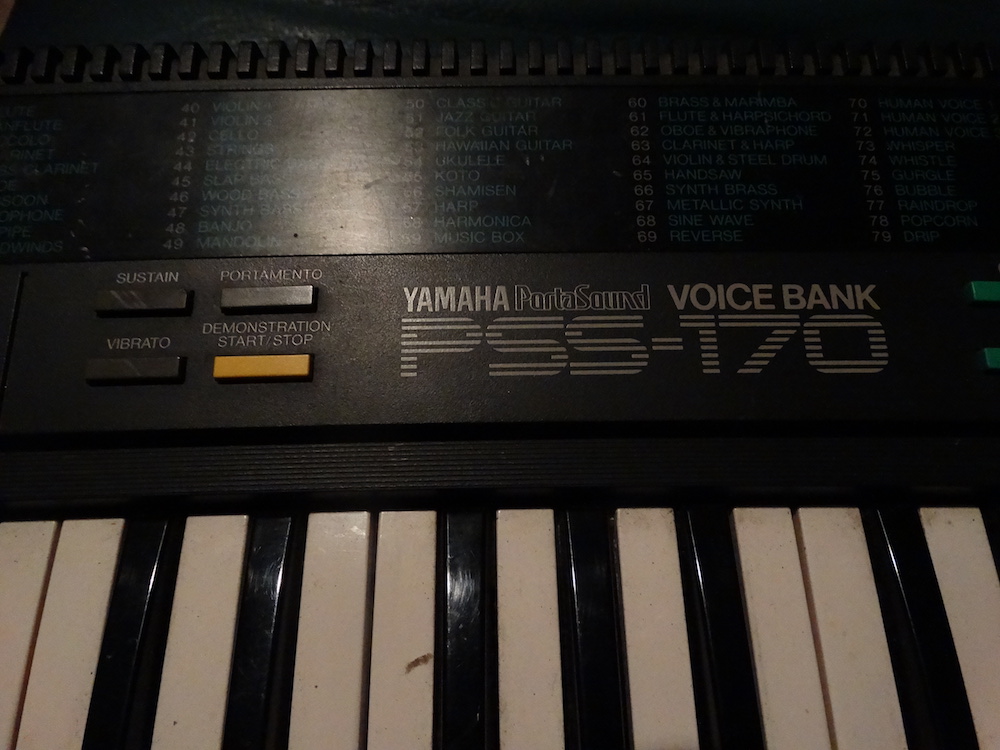 In the above pic, you can see why this thing emphasizes that it is indeed a "voice bank", because someone took the time to jam a whole helluva lotta different keyboard "voice" effects into this tiny beast.
Voice Selector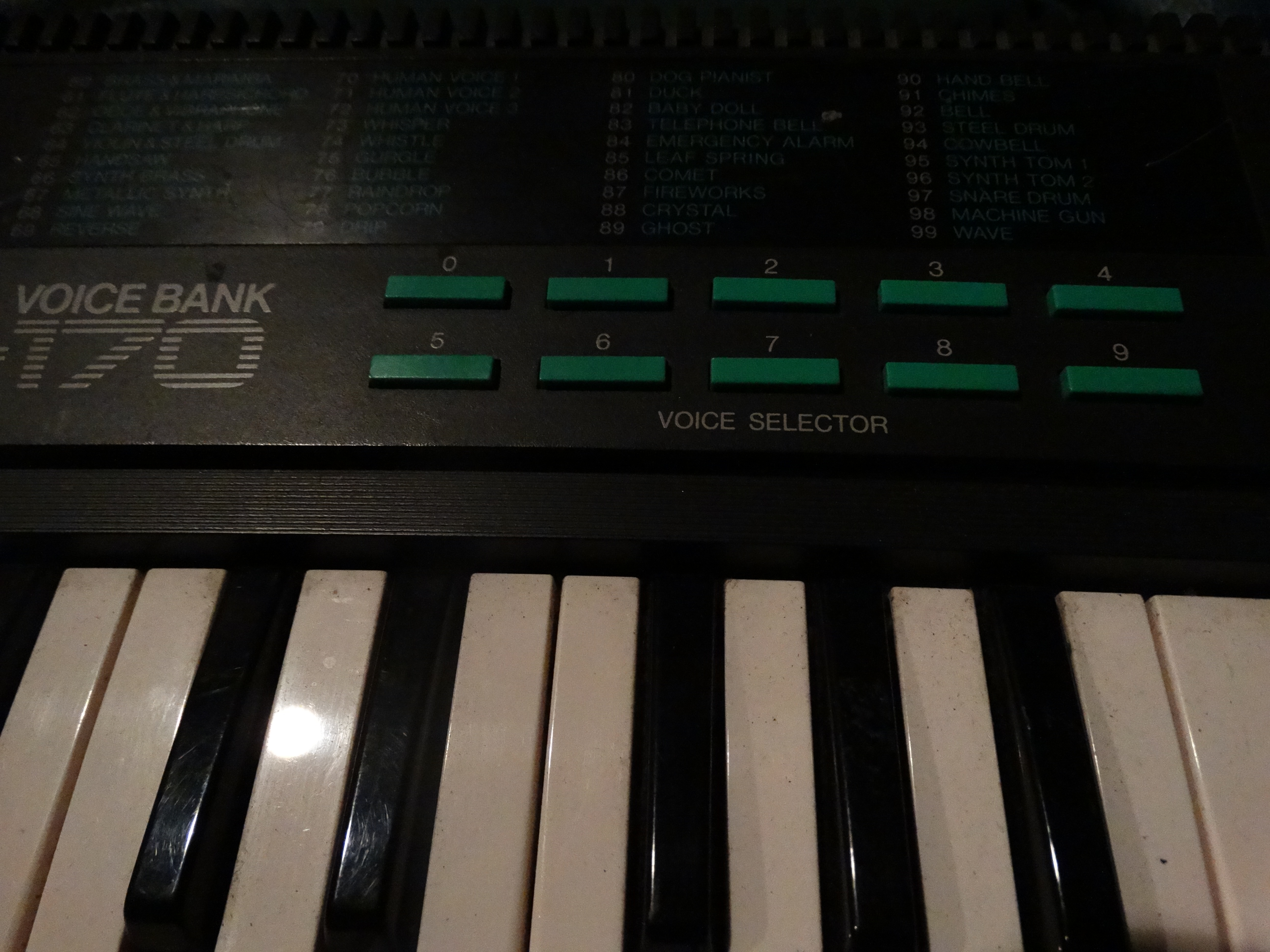 Headphones / Aux Out / DC In
Here's a song that Chad plays with the PSS-170 under his pseudonym, Telson Delmer, called "evening for penguins"…