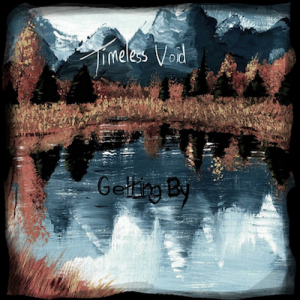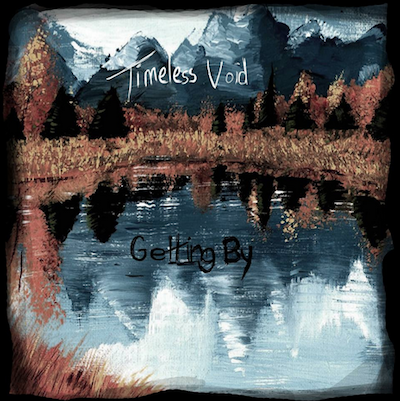 The Timeless Void's Getting By was an album that was nearly never produced. Originally, the band was making an entirely different kind of album dubbed "Inspire", which was to set to be a self-help album.
However, Timeless Void's producer, Eric St-Pierre, decided that he had enough of working as T-Hoe at Tim Hortons, and one day just simply walked out -hence the song "Coffee Shop Blues". As a result, Eric went into recording overdrive at the opportunity that free-time brought, and in the span of just under two months, Getting By was born.
Songs like Be Bold and Hey You There were clearly written for the album Inspire. Yet, tracks like Trip The Mountain, Psychedelic Wind and Somewhere Where Dreams Come True were entirely influenced by Eric's freedom from working for anyone but himself.
Funnily enough, Getting By got its name from Eric's number one problem with being freshly unemployed: lack of money.  During that time, Eric had to scrape his entire budget for eating and rent off of busking. Out of scarcity the name of the album reflected this lack of finances.
That said, Getting By became a solid folk rock album with some psychedelic elements, which have only intensified as the band has progressed.
Alex Hilson's inclusion of the flute and his distinctive playing style gives the albums a very ethereal aesthetic, bringing the sound of the band closer in line with bands like Jethro Tull, but also very reminiscent of Neil Young and The Doors in terms of the rest of the sound.  If you haven't heard Getting By yet, give it a listen!
If you enjoyed this album, you can purchase Getting By for $10 directly from us!
Tracklist:
Wake Up
Horizon
Fallout
Psychedelic Wind
Coffee Shop Blues
Trip the Mountain
Timeless Void
Somewhere Dreams Come True
Be Bold
Hey You There