Description
Try Hardz is an experimental musical group from off-planet, and here they bring us Try Harder (In Space), which is a "surrealist psychedelic take on sound". Young Coconut, J.K. Phil Osé, and Randy Woof are back again with yet more wooly tracks which are somewhat hard to categorize in earthly genres.
The album, Try Harder (In Space) is the direct sequel to the album Try Hard (In Space), and the precursor to Try Hard With A Vengeance (On Earth). As the Try Hardz and Randy Woof make their way towards earth on their cosmic zipline in this second epic musical saga, they must contend with interstellar chipmunks, Gordo, and skeletons along the way, meanwhile protecting their cherished whores from the homeworld as much as they can.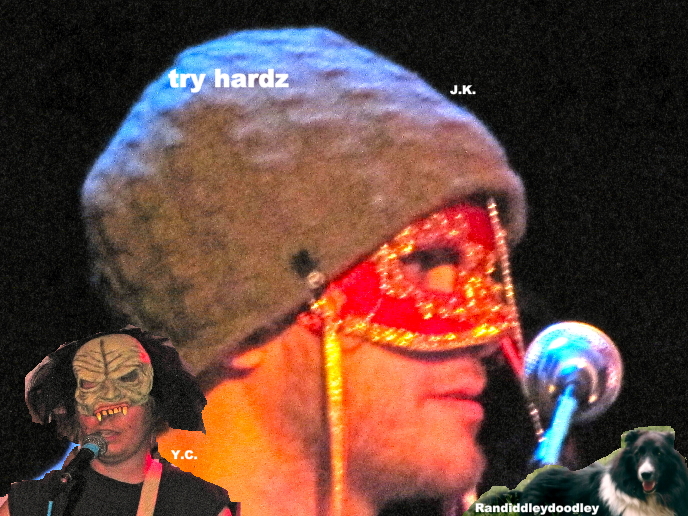 As one reviewer put it, "Genres are dissected and re-arranged with great fervour, incorporating hip-hop, electro, noise, ambient, all neatly framed with a strong adherence to hypnagogic pop. Strange otherworldly narratives are peppered throughout the album resulting in a wild journey, one that explores its impulses with incredible confidence." Have a listen and see what you think. Do they come from off world, or from underground?
Listen to the full album on Youtube here…