Last Updated on
By Youtube Music Sucks
The American alternative rock band Modest Mouse started up in 1992 in Washington state. The band was formed in Issaquah, which is outside of Seattle.
While they started in Washington, the band is located primarily in Portland, Oregon when they're not touring. It's not often that you can't see them on the road in one location or another. They're a band that loves to spend time playing in front of their fans, jamming out.
There have been quite a few additions and removals from the band, but the original founders have been around since the beginning. The band began with these members; Issac Brock, Jeremiah Green, and Eric Judy. Brock plays guitar and sings, Green plays the drums, and Judy is the bassist (at least until 2012.)
Start of Their Musical Career
Brock and Judy met when they were teenagers. Brock was working at a local family video store at the time. Later, they met Green at a heavy metal show. It turned out they lived in the same area and wanted to make music together. Their first EP together was Blue Cadet-3, Do You Connect? The year was 1994, the studio was Calvin Johnson's Dub Narcotic Studios, and it was released by K Records.
1992 through 1999
The band, which they named Modest Mouse, after a bit in a Virginia Woolf story named The Mark on the Wall. The passage is about how people love to be praised or receive credit, even those "modest mouse-coloured people, who believe genuinely that they dislike to hear their own praises."
Their first album Sad Sappy Sucker was recorded but was delayed, shelved, and forgotten for a time. It wasn't released until 2001. The band has a sound that crosses genres. They are considered indie rock, but have punk vibes as well as a pop sound in some songs. In fact, the band played exclusively punk venues until 2004.
Success for the Band
The band released The Moon & Antarctica with Epic Records in 2000. This album received critical acclaim as well as a 9.8 out of 10 score from Pitchfork Media. Gravity Rides Everything was licensed to Nissan for a commercial featuring their Nissan Quest minivan.
The band received some flack from fans for this, which lead Brock to respond that they needed to ensure their financial stability for the sake of the band. He said that people can bitch about his principles while spending their parents money or washing dishes, but they have to make a living with their music.
They began touring in 2002 with Cake, De La Soul, Kinky, The Hackensaw Boys, and the Flaming Lips on the Unlimited Sunshine Tour. A year later, Green left the band to work on a side project. Judy and Green appeared on a solo album VVRSSNN, which was Adam Forkner's first. Benjamin Weikel joined the band as drummer to replace Green.
Over the next few years, they release a fourth album that went certified platinum and they performed on Saturday Night Live in 2004. The album, "Good New for People Who Love Bad News" was nominated for a Grammy while "Float On" was nominated for Best Rock Song. Green returned to the band and Weikel went on to play the drums for Helio Sequence.
Current Members of the Band and When They Started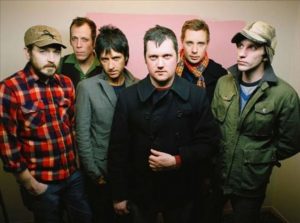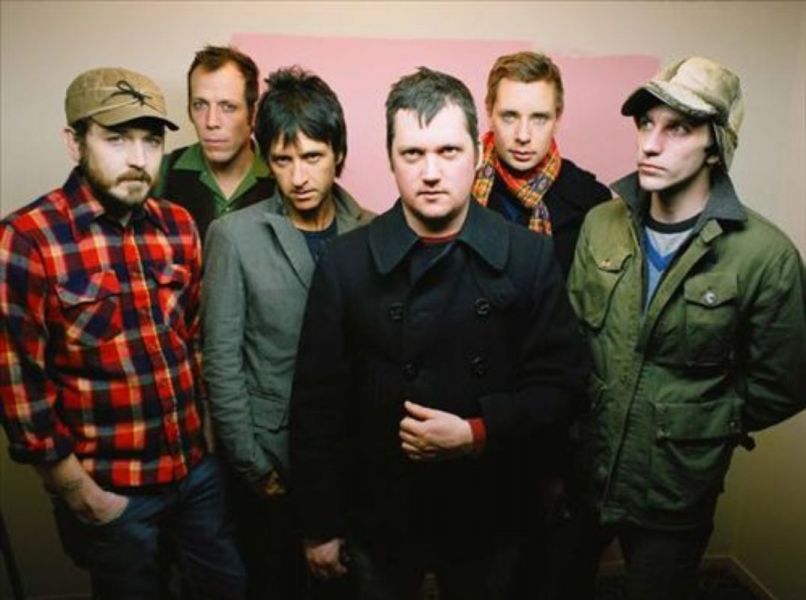 Isaac Brock – founding member
Jeremiah Green – founding member
Tom Peloso -2003
Johnny Marr – 2006
Jim Fairchild – 2009
Russell Higbee – 2012
Lisa Molinaro – 2011
Ben Massarella – 2014
Matthew Salinas – 2015
Acclaim, Awards & Notable Events
They've had 7 studio albums released from 1996 to 2015. Hits have included Float On, Ocean Breathes Salty. Dashboard, Missed the Boat and We've Got Everything were hit singles off the album We Were Dead Before the Ship Even Sank, which reached No. 1 on the Billboard 200 charts in the United States and featured The Smiths' Johnny Marr.
The band met Heath Ledger while they were on tour in Australia in 2007. The actor learned of the release of a bonus track and the single King Rat, and he proposed an outline for the music video. Unfortunately, this was around the time of his death, the video wasn't finished.
The band re-released some of their earlier works while waiting for the drop of their 2015 album Strangers to Ourselves. They've spent the years from 2015 to 2017 touring around the world with 42 concerts in 2017 alone. They're down to only two founding members, but the rest of the band has been around for a few years to at least a decade. Some of the collaborators for their music include Jim Fairchild of Granddady as well as, as mentioned, Smiths' Johnny Marr.