Jerry Grey is a musician hailing from the city of Cambridge, Ontario (affectionately referred to as "Lamebridge"), who enjoys a nice campfire, a quality cigar, and a snifter of fine bourbon. Although he generally likes things a little tattered and rough around the edges, he always makes sure that his t-shirts are made of Egyptian cotton, and that his socks are made from the wool of sheep he shears himself. One of his claims to fame is that no sheep has ever out-grappled him.  His record with sheep is an impressive 30-0 in his favor (this has been verified and there's footage to back this up – Ed.).
Musically, he plays his own original songs which might be classified as closer to the old version of rock 'n' roll than the new (Chuck Berry, not Metallica), with influences like rebels like Johnny Cash, Townes van Zandt, and many others that often fly below the radar, communicating via diy cb or ham radio.
That said, Jerry is not trying to intentionally replicate the musical motifs of past rock idols – there is some more modern influence as well, as evidenced by self-styled songs that don't follow typical pre-made structures. Actually, his songs, while they are steeped in the previous generations' rock 'n' roll rhythms, there is a prevailing element belonging to the modern singer-songwriter who puts vocals and lyrics at the top of the mix.  Some are slow, some are fast, some are acoustic, some are electric.  It's a real goody bag, folks…
Combining country, rockabilly, jam rock (Grateful Dead), drone music (early Velvet Underground), psychedelic blues, fuzz rock (take your pick), folk rock, and punk rock, Jerry has been playing for a number of years and in a number of bands, including the infamous Brautigans, Grand River Orchestra, the Town Hall Cryers, the 'Rents, and his latest operation, the Suburban Bicycle Gang (pictured below and featuring Chad Casarin on guitar, Ian Light on bass, Young Coconut on drums, and Jerry Grey on guitar / vocals).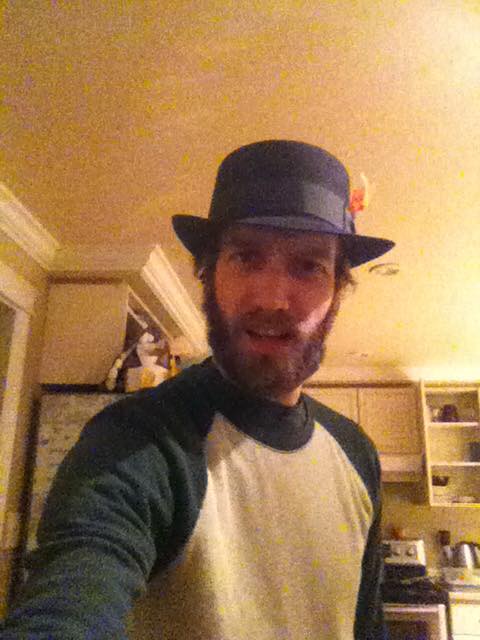 Jerry Grey has been known to play a number of instruments, including guitar, drums, bass, and keys.  In his current band, he plays mainly guitar and sings his songs, which range in tempo, mood, and feel.  Some seem to be quite agitated in nature, while others are light and soothing. His songs do not have any one dominant temperament, so, for those who like a bit of variety in their songwriting, Jerry's music might do the trick for you.
While he has no particular agenda he is trying to put across in his songs, many of them are ruminations on life and love, and often they are tinged with a noticeable melancholy, angst, or even regret.
Check out this recent performance by JG and the Suburban Bicycle Gang here.  Lively bunch, at times.
Street Light
His latest album, called Street Light, is available on Bandcamp and features 10 songs which harken to a life of various escapades, covering a range of emotions and vibrations. Check out our review of Jerry's album here.