Last Updated on
By Youtube Music Sucks
It's been known for a while in the music industry, that if you want to pay respects to a certain guitar player, you design a signature model guitar based on what that particular guitarist is using. The story of the Gretsch G6199 Billy Bo Jupiter Thunderbird doesn't closely follow this practice.
Nevertheless, it's one of the authentic tribute guitars in existence at the moment. Jupiter Thunderbird came into existence when Bo Diddley decided to build a guitar of his own. He turned to an ex-employee of Gretsch and tasked him with bringing his vision to life using Gretsch hardware.
The result of this effort is what we now know as Jupiter Thunderbirds. Although it will always be known as Bo Diddley's guitar, this specific model is also known due to Billy Gibbons to whom Diddley gifted his Jupiter Thunderbird.
What Gretsch did with the G6199 Billy Bo Jupiter Thunderbird was an effort to pay tribute to both of these legendary guitar players at the same time. Needless to say, they succeeded in doing so.
Here is a video showing the Billy Bo Jupter Thunderbird in action.  Sweet!
This guitar features a body shape that is like nothing previously seen on the market. When Bo Diddley designed his original Jupiter Thunderbird, Gibson was in the middle of experimenting with various body shapes. This prompted Diddley to come up with an unusual design of his own. It's been said that Cadillac's tail fin design of the late '50s was the inspiration for the Jupiter Thunderbird, and the similarity is definitely apparent.
Features
The body of this Jupiter Thunderbird is made of chambered Mahogany. The top layers, hidden behind a thick layer of Firebird Red paint, is actually a very thin Maple laminate. There are several reasons for this unusual combination of wood, and the chambered design. One of the most obvious ones is weight reduction. If this was a solid wood guitar, the weight would definitely be an issue.
The way it is, Gretsch G6199 Billy Bo Jupiter Thunderbird is actually pretty light weight. The neck is a standard Mahogany Gretsch design. When Bo Diddley first came up with this guitar, he heavily relied on Gretsch components, including the neck. For the most part, it's a rather thin neck which is fitted with a nice Rosewood fretboard and smaller than usual frets. It's a stylish neck, that much is apparent. It comes with those unique thumbnail pearl inlays and very nice binding.
Here's another video showing the Gretsch Bill Bo making some noise.  You will like.
In terms of hardware, you are looking at a pinned Adjusto-Matic bridge, which is definitely a better solution compared to standard Gretsch vintage bridge. The one they install on these guitars is a lot easier to adjust, and most importantly, is not a floating design.
On the other end, you will find a set of Grover tuners. Even though it's not a locking set, these Grovers work rather well at keeping the guitar in tune. Overall the intonation and setup of this Jupiter Thunderbird are on point.
Electronics Gretsch decided to put on G6199 Billy Bo Jupiter Thunderbird is a set of TV Jones Power'Tron humbuckers. It doesn't take much to understand that electronics were chosen to comply with Billy Gibbons' type of tone. Pickups are controlled by a single master volume knob located on the pickguard, two pickup-specific volume knobs, a master tone knob, and finally a pickup select switch.
Performance
In a lot of ways, G6199 Billy Bo Jupiter Thunderbird stands out from the rest of their lineup. This is mostly thanks to the TV Jones pickups which have a really hot output. The bridge pickup is aggressive and gives you enough muscle to push those driving riffs with ease. Once you switch to the neck pickup, the tone mellows out a bit and takes on a darker color. With that said, this guitar still has that unique Gretsch tone most of us grew to love.
Here's Billy Gibbons himself rocking out in the Billy Bo Jupiter Thunderbird.
Aside from its impressive sound, G6199 Billy Bo Jupiter Thunderbird is very playable. The neck is smooth to a point where speed is not an issue, while it really allows you to bend those pull off well-rounded bends. Smaller frets are for the most part responsible for this playing comfort. Even though controls on this guitar are somewhat unusual, they are pretty easy to use. The fact that you have three volume knobs in total allows you to be more accurate with your overdrive presence.
Gretsch has managed to fuse both Bo Diddley's and Billy Gibbons' spirit into one guitar with great success. This particular Jupiter Thunderbird is an absolute masterpiece. The range of tone it offers, the type of performance, all of that is balanced in a way that only Gretsch knows how to do.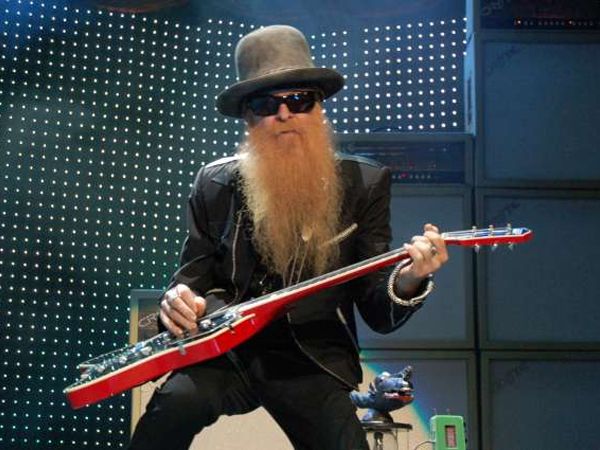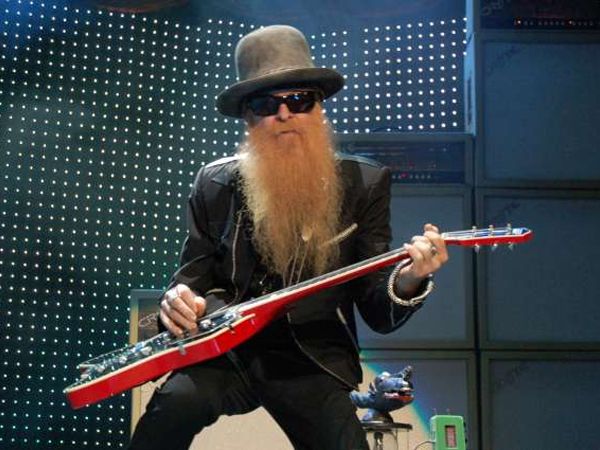 Conclusion
Gretsch G6199 Billy Bo Jupiter Thunderbird in one of the most unique guitars you can get at the moment. There aren't many models like it out there, even within the Gretsch lineup. With that said, owning this type of perfection comes at a cost. This is by no means a cheap guitar. Whether or not the price is adequate is up for debate. Some will argue that it could have been lower, while others are fine with paying the amount Gretsch is asking for. The truth is that the target group of users Gretsch built this guitar for will probably have no problem with digging a bit deeper into their pockets.
If you are trying to achieve that Billy Gibbons fuzzy blues tone, G6199 Billy Bo Jupiter Thunderbird is probably the guitar you want to use for that purpose. Those TV Jones humbuckers offer the type of sound that is spot on for some driving ZZ Top rhythms.
With that said, Gretsch probably couldn't have created a better tribute guitar for these two legendary guitar players even if they tried. This Jupiter Thunderbird encapsulates the very core of Bo Diddley's design while offering a genuine Billy Gibbons experience at the same time.  On top of all that, you can easily sense a pinch of Gretsch signature tone in there somewhere.