Downtempo is a genre of electronic music. It is similar to ambient music, however, downtempo has a greater emphasis on beats. It is also similar to trip hop, a fusion of hip hop and electronica which emerged in Bristol in the late 1980s. Downtempo also surfaced around this time in the UK, but its rise in popularity began in the 1990s.
In 2010, the Atlantic described downtempo as "a variety of music styles from the 2000s characterized by mellow beats, vintage synthesizers, and lo-fi melodies." The genre generally includes chillwave, glo-fi, and hypnagogic pop.
Downtempo music is slow, made up of tranquil beats and melodies peppered with synth that flows in and out, presenting an overall retro, dreamy, far away vibe. There are usually few to no lyrics used in downtempo. The genre takes inspiration from many other styles of music, like 80's pop.
Some artists have also taken a feather from Jamaican dub and reggae and incorporated that into the genre, such as the duo known as Thievery Corporation. Their album "Treasures from the Temple" illustrates their reggae-influenced style of downtempo perfectly. You can listen to the album below.
In addition to Thievery Corporation, some other downtempo artists include Flume, Little Dragon and Tycho.
Washed Out is another prime example of the genre. You can listen to "Feel It All Around" below.
There is a simplicity to downtempo that makes it easy to listen to, and a rhythm to it that makes it enjoyable.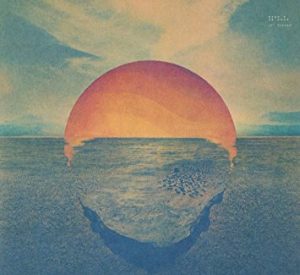 History of Downtempo
Downtempo was often played in Ibiza throughout the 1990s. Ibiza is an island in the Mediterranean Sea known for its nightlife and summer club scene, as well as the electronic music that originated on the island.
Many DJs use Ibiza to try out new songs in the electronic music genre. Often in Ibiza, DJs would play downtempo music to bring down the vibe as the party neared sunrise. After a night of upbeat electronic music, a bit of chill, ambient downtempo would relax the vibe and bring everything to a nice close.
Throughout the 1990s, downtempo was played in the chillout and relaxation areas of clubs and electronic music events. Later in the 1990s, it grew in popularity thanks to the Austrian duo Kruder and Dorfmeister who remixed many pop and hip hop songs in the downtempo genre. You can listen to their song "Shakatakadoodub" from their 2008 album of the same name below.
Conclusion
If you're looking for some chill, ambient music, embroidered with a bit of 80s charm and stitched together with simple beats and melodies, this genre is for you.