As many other professions and hobbies, DJing requires some serious equipment and if you want to do this gig at the club level, you need to invest in getting reliable gear that will serve you well and that will not impose limits on your ability to perform.
Before you can worry about how do I get a DJ gig in a club, you'll want to have the right equipment. This allows you to be the best beginner you can possibly be.
When your local clubs advertise that they need a DJ, you'll be ready and capable of providing good beats for the clubbers.
The way most people become great DJs with loads of bookings is through word of mouth. Don't be the DJ that clubs bad-mouth because you didn't practice and learn before getting the gig.
So let's look at what you might need or want exactly, starting with the things you could not do without.
Turntables and/or Other Input Devices
No matter if you want to use vinyl, CDs, other digital turntables, a laptop or something exotic like a Kaossilator, input devices are your bread and butter.
You can't play songs if you don't have something to play them off of and your personal MP3 player will not be up to the task. You need at least two sources because you want to be able to mix.
You might want to go old-school with vinyl, but when you're starting out, you're not going to be able to purchase all the records you'll need for your DJ career.
Think about building your record collection over time. For now, you'll need to Have a turntable that can handle two CD decks.
It makes managing your music library much easier – especially when you're carting all this equipment to clubs every night.
The surface of the controller will have knobs, buttons, faders, and pads that increase the level of control for your music.
You want to look cool dancing, and spinning your music, but you'll have to learn how to use all the settings and functions before you bring yourself into a professional setting for gigs.
You'll need to consider a few factors aside from knobs and buttons for accessing your menus, you'll want a quality board that holds up to travel quite well. You will always be careful around your gear, but that might not be true of anyone who is touching your equipment. It needs to stand up to some abuse of the road.
Here is a clip of DJ Nick Kim keeping the party going.  Pay attention to his use of flanger.
Classic DJ Club Setup
The classic DJing setup includes two turntables that use vinyl and if you are serious about your art, that might be the best option.
If you think analogue sound is overrated and you don't want to deal with the whole records and needles jumble, you can also get two CD decks.
No matter what route you take, you need to get equipment that would allow you the highest level of control and the highest sound quality so you will not be limited or crippled while mixing, scratching or performing.
Mixer
So after you have your audio sources figured out, you need to be able to work with them and you need to be able to work with them easily, flexibly and reliably. So a good DJing mixer is an essential tool of the trade. 
It is going to be your command center, so the general rule is the more control, the better.
The most basic setup will include a two-channel mixer to connect two turntables to, but you might find that limiting as time goes and if you want to add more input devices, you will also need more channels to work with.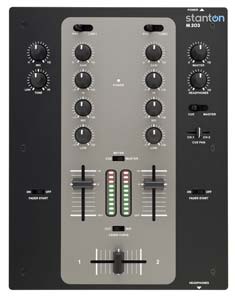 Another thing to consider is available effects and equalizer, options to expand with outboard, sound quality and build quality.
Don't underestimate the last item on this list, because you are likely to be lugging that thing around from club to club and if that is the case, it should be able to withstand that.
Software and Apps
The powerful turntables and mixers need equally impressive apps and software to give you plenty of cool filters and effects for making your mixes. When you're selecting your controller, make sure it's one that you can operate as a new DJ.
As a newbie, you'll want equipment that will grow as you do, but be easy to operate in the beginning.
Headphones
Now this is something simple and small, but absolutely essential. No matter what you want to do exactly, the ability to listen to a different part of the mix than the one you are blasting through the PA is essential and should not be overlooked.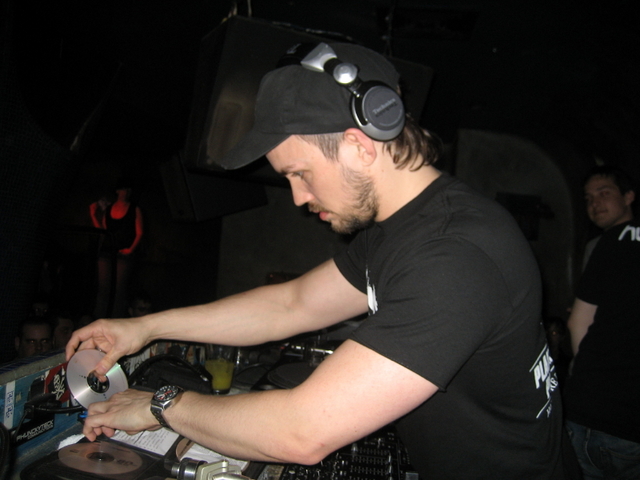 At the club, you are going to be using your headphone all the time and you need a set that is going to be reliable, that is going to provide high quality and level and that is going to look good on you. Just make sure that you don't compromise with anything else just for the look.
When it comes to different types of DJ equipment, you'll want reliability, of course, but you'll also want a pair of headphones that will move with you. As a DJ, you'll be constantly on the move.
The set you purchase should have swivel ear pieces and those pieces should be covered with a foam that will be comfortable on your ears for hours.
The best headphones are ones that are going to isolate noise from what's playing in the club versus what's leaving the speakers. You'll have less ear damage when you don't have to listen on high volume just to hear past the noise of the club itself.
PA / Sound System
Now getting a sound system or a PA is not a small thing and it really depends on your budget and the desired gigs you are trying to get.
At most clubs, there will be a house PA that you will be able to connect your mixer to and you will not find yourself dragging your own PA to most clubs around the world.
Still, having your own sound system might provide you  with a level of freedom that you cannot get otherwise and you might also need one for your practice sessions as well.
Sound systems come in all shapes and sizes from large amplifiers and speaker stacks, to the simpler to use and move around powered speakers that have their own amps built in.
Having your own PA suitable for small or medium venues or rooms will allow you to get gigs you otherwise wouldn't like house parties or other special occasions, but my advice would be to research the options before committing to a purchase.
Media Player
Making a choice among the many media players, controllers, and software apps comes down to personal preference, which is difficult for a beginner. Here are some things to consider when picking your club DJ setup.
First, you're playing in dark clubs with spinning lights and insane noise. Your controller and media player should have large, bright buttons to help them to be seen in the dark.
Second, you'll want a lock button for ejecting your CDs. There's nothing worse than banging into the eject button. Your entire flow will be ruined and dancers will voice their disappointment as you try to fumble your way back to a good rhythm.
Third, have as many effects as possible. You may not use them all, but you'll have them. Things like phase, echo, flanger, filter, pan, and transform will give you increased flexibility and a variety of sounds.
Lastly, consider whether you want a system that has data storage with removable memory cards. You might have a memory card for wave data storage or loop points cued up exactly where you need them.
Additional Tips
Hopefully, you already have a better idea about what you might need to get to start showcasing your DJing skills to the wide public, but let me share a few tips that might still help you out:
Find a way to test the equipment you want to buy first.
If you buy online, you're going to have to trust other peoples' reviews of that product, but we always recommend going to your local music store when possible.  
There are many options for all of the things you are going to need and it is important to get something that fits you. Finding a way to spend some time with a piece of gear you're interested in before getting it is always a good idea. Test extensively as many options as you can.
Stay away from the DJ-in-a-box packages
If you are going to hit the clubs, you want to be professional and getting professional equipment is a must. Those types of packages are aimed at hobbyists and you'll find them severely lacking as your skills start to get better.
Second-hand equipment will get you more bang for your buck
As mentioned already, getting professional grade equipment is a must if you want to be a professional and since it doesn't come cheap, you can take a look at the second-hand market where you can get things at much lower prices.
But stick only to high quality models that were built to last and that were designed to take the punishment of constant use. Also make sure what you are getting works well and is in good condition.
Keeping Equipment Safe
Hard cases for your equipment are always a good idea. The equipment should fit snugly inside a foam insert if possible.
Check with the manufacturer of your equipment to find hard cases that are made especially for that turntable or mixer.
Conclusion
After asking yourself, "What equipment do I need to be a DJ?" it'll be a simple matter of making a list and doing your own research.
Whether it's a microphone for talking to the crowd over a PA system, having the best turntables and software, or the best headphones for canceling club noise, you'll have a basis for your search here.
Thanks for reading!