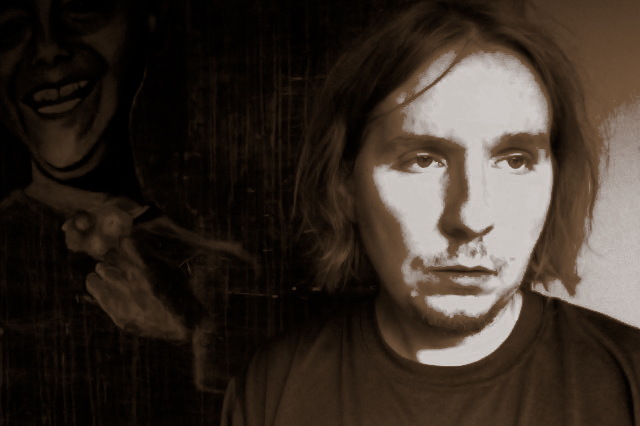 Young Coconut is the co-founder of the Fauxtown Records indie record label out of Ontario, Canada and has been associated with many of the bands that have been known to fly the Fauxtown Records banner, such as Try Hardz, Childebeast, Vanity Plate, The 'Rents, Lazu Lie, Whatever, The Approachables, Tiger Suit, Jerry Grey and Suburban Bicycle Gang, and Yim Tin Tam.
The way Young Coconut fits into many of these groups is usually as a principle songwriter, composer, producer, and, often, as lead singer.  
"Usually, I'm bringing a lot of my own songs to whatever band I'm in, so it just seems to make sense that I play them and sing them.  Although I would often rather just play drums."
Here are some samples of YC's work from his various projects.
"In Yim Tin Tam, I was a principle songwriter, and on FCA, I co-wrote the song, performed drums, and co-produced the record it hails from – Pink Magic."
"This song is kind of my ode to the band Kittens from Winnipeg, Manitoba.  After I heard the guy died, I was bummed out and then one day I decided to try to write a grunge-y Kittens-worthy riff and came up with this song.  I had the music and the title, but that's when my bro J.K. Phil Osé stepped in and came up with guitar solos and lyrics and stuff. So it was a collaboration, and turned out to be one of my fav songs I've done."
"The next track, Sabrina, is from a "remix" album I did with Curtis from Tiger Suit.  The idea was to take songs that were previously in a more rock setting, and turn them into something a little more electronic and experimental.  Sabrina was also a Yim Tin Tam song, and although Adrian sang on the original version, I sang on this version."
"This is a song I did with my friend Kyle Gruber who was, briefly, part of Childebeast.  I wrote the song, and Kyle assisted with recording and producing.  It was going to be a Childebeast song, but instead, I used it for my solo album Stand Back."
"This next song was done with my band Lazu Lie, which eventually broke up.  This song was written by Matthew Davey, and I was happy to be just the drummer on it.  In that band, we'd all switch roles quite a bit, but this song is basically Matt's."
"This next song is called Cancer Crew and it's a Childebeast song from an album that is yet to be completed.  The song was written by myself and members of The Approachables, with much of the riffage being owed to Marco and Adrian, actually.  But the song never got finished, so I did this arrangement which I am happy with and added lyrics and structure, as well as the whole end bit."
"This next one is called I Cut My Own Hair and it was written by my band The Approachables.  It's kind of a punk rock song about being a weirdo.  The main chords and lyrics to this song are owed to Phil Delisle, and the band just got behind him and played it.  Again, I was happy to just play drums on this song.  Well, that's initially what I did, but since the band fell apart before this album could get done, I had to go ahead and figure out the whole song and record it myself basically, with some help from about half the band (Adrian and Marco).  Marco, who never sang the song originally, stepped up to sing it this time around."
VISIT YC'S YOUTUBE CHANNEL HERE FOR MORE OF HIS ORIGINAL MUSIC